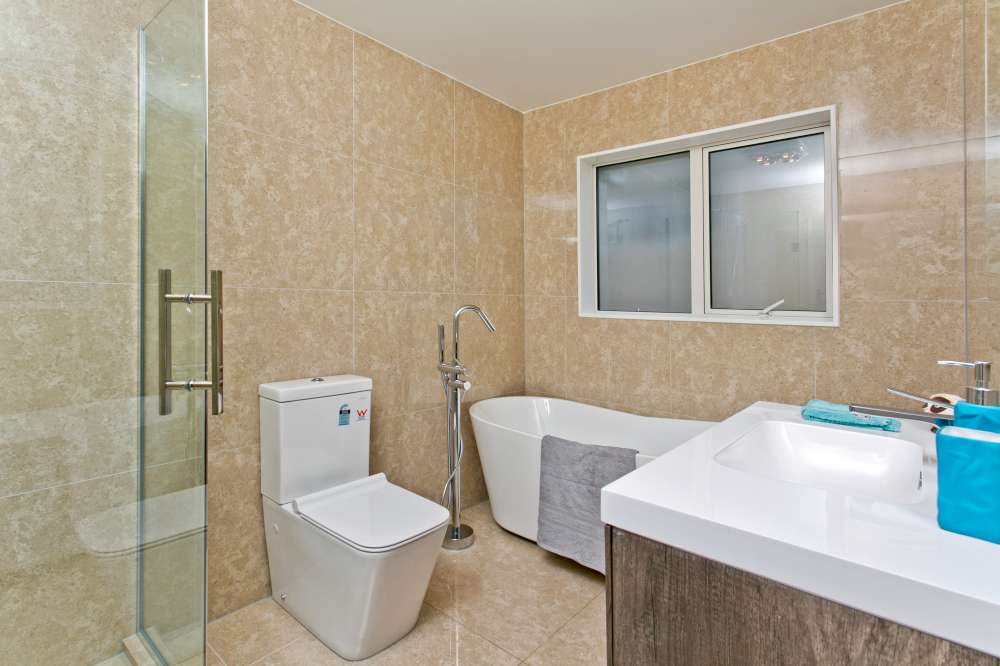 Bathroom Renovation Checklist – Choose the right renovation company
Bathroom re-modelling can be hard to do because there are difficult operations e.g. electrical, tiling, plumbing, etc. involved.  By hiring a bathroom renovator, you save yourself a lot of stress and time. When choosing a bathroom renovator, taking the proper steps can mean the difference between getting good results and sleepless nights. Hence we have put together a bathroom renovation checklist which will help you choose the right renovation company for your renovation.
Get recommendations
You won't go wrong with making a list of possible bathroom renovators to hire by asking your friends, neighbours or co-workers who have had their bathrooms renovated in the past. This should be at the top of your bathroom renovation checklist as you can immediately get an idea of the professionalism and quality of work of the company.
Meet the people who will be doing your renovation
Now that you have a list of renovators, set up meetings with them. Ask them questions about the project and pay attention to how they respond. Make sure you hire somebody who listens to what you want and can help you execute it.
Get quotes
When you request for quotes, make sure they are detailed and transparent. Make sure that there are no hidden costs and that the renovator will only send qualified and experienced tradesmen and they will be using high-quality products
Ask for referrals
Ask the renovator for other referrals and if you can contact any of their past clients. If the company does not have more happy clients willing to do this then that gives you a good idea of how things are going to go for you if you hire them.
Qualifications
It is important that the bathroom renovator has the necessary qualification before you hire them. They should have a plumber, electrician and other specialists in their team because your bathroom might need it. Also, make sure the contractor has a decent reputation.
Look at completed projects
Take the time to personally see some of the renovating company's completed projects. Seeing photos of it might not be enough as the photos may be hiding some issues. Therefore, it would be worthwhile to visit at least one of the renovator's completed projects and have a chat with the client as well to see how happy they are with this work.
License
Make sure the company is fully licensed to operate. All contracting companies are supposed to be licensed before they are permitted to operate. You need to take the time to see that your potential bathroom renovation company is licensed to operate in your city or state.
Insurance
More often than not, accidents are likely to occur while the renovators are working on your bathroom renovation project. One or more of your expensive properties may be damaged during the renovation works as well. As such, always choose a properly and adequately insured company.
Write a contract
Before you hire a bathroom renovator, ensure you draw up a contract. This contract should cover the payment schedule, proof of insurance, the timeline for the project and the materials needed for the project.
See if they have a thriving business
Make sure the renovator you choose has a healthy business. This way, your funds don't get tied up for something else and your project can be completed on time.
Choosing a renovator is a vital step in any bathroom renovation project. Following our bathroom renovation checklists above can save you time and money in the long run.
Need more information?
Take advantage of our FREE Complete Home Renovation Guide (48 pages), whether you're already renovating or in the process of deciding to renovate, it's not an easy process, this guide which includes a free 100+ point check list – will help you avoid costly mistakes.
Download Free Renovation Guide (PDF)
---
Still have questions unanswered? schedule a no-obligation consultation with the team at Superior Renovations

---
Or call us on   0800 199 888
---
Have you been putting off getting renovations done?
We have partnered with Q Mastercard ® to provide you an 18 Month Interest-Free Payment Option, you can enjoy your new home now and stress less.
Learn More about Interest-Free Payment Options*
*Lending criteria, fees, terms and conditions apply. Mastercard is a registered trademark and the circles design is a trademark of Mastercard International Incorporated.