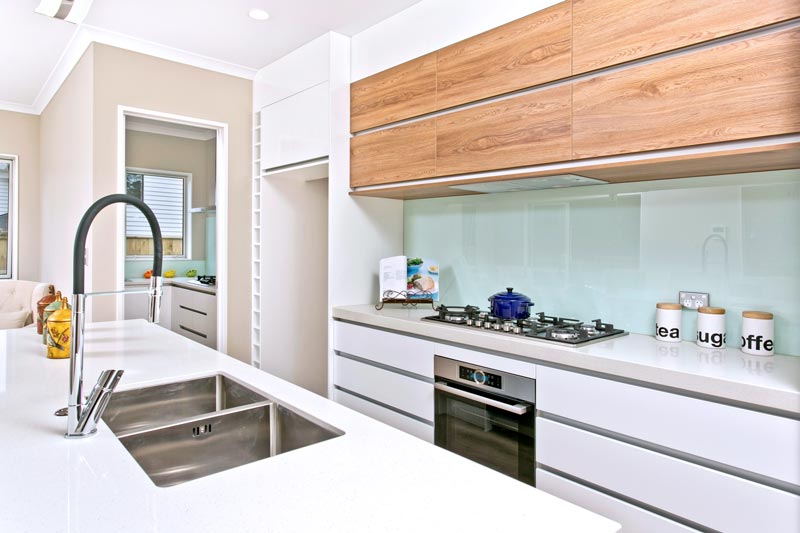 Are You Planning A Kitchen Renovation? Things To Think About
When embarking on a new kitchen renovation project it is important to ask yourself a number of questions at the outset of the design process.  This ensures you achieve a kitchen that looks fabulous and meets all your expectations in its functionality. In this blog post we have focused on some of the main points or questions you might consider to help you get the very best design possible for your home.
1. What is it you like/dislike about your current kitchen?
Write down everything you can think of, as these points will help our designers formulate a bespoke kitchen plan. You might consider things like the layout, flow, storage, work surfaces, seating and appliances as you think about what you like and dislike with your current kitchen.
2. What is your Budget for the renovation project?
You have to come up with a kitchen design you can afford. There is no point having grand ideas if you don't have the budget. There may be compromises when it comes to the final products and furniture you go for, but with a few smart choices, you should be able to attain the main kitchen design you desire.  For example, by choosing laminate over granite worktops on an average kitchen you might save $4,000-$6,000k, but there would be no compromise on layout. Similarly, consider a laminate door over a painted or lacquered door.
3. Establish your design wish-list for your Renovation Project
Here you should think very carefully about everything you want in terms of aesthetics and functionality.  Perhaps even write the wish list in order of preference to ensure that your main priorities are included
4. Who uses your kitchen?
Perhaps you have a large or young family?  Or is it more of a bachelor pad?
5. Kitchen Design ideas
Think about the flow around the room and envisage how you'd like it to work for you. Do you want an island? Sink or ovens in a certain place? Place for your dog? (Believe me, we have designed many a kitchen with a build-under dog bed
6. What style of kitchen do you want?
You may have a very definite idea on this, for example you'd like a very country painted style kitchen or very modern handle-less kitchen with gloss doors or even something in between?
7. Seating for the kitchen
Do you want to eat family meals in the new kitchen, or simply have somewhere for a chat and a cup of coffee? Perhaps you love entertaining large social gatherings? All of these things need considering and incorporating into your wish list.
8. Storage requirements
How much cooking do you do from scratch? Think about how much fresh/dried food you like to have to hand.  If you like entertaining friends at home, perhaps consider a wine cooler next to your fridge? Larder units are a popular way of adding extra storage whilst saving on space. There are also a variety of storage solutions if you have difficulty reaching into the back of cupboards or on top of high shelves.
9. Colour Preference
What colours do you like? – It's worth thinking about the size of your kitchen, and the amount of natural light.  For example, lighter colours work best in smaller, darker rooms to give the impression of space.
10. Products/Appliances
Think about what your requirements are. The type of cooking you do will govern what you need. For example if you like baking, you might want to consider how much oven space you need. If convenience is important – perhaps think about a combi-microwave oven. Coffee lover? There are some great built-in coffee machines ready to make your perfect latte or cappuccino, whatever your preference. If you buy a lot of fresh food, perhaps an American style fridge? Don't forget that you may need space for appliances unrelated to cooking such as washing machines and driers.  With so many products out there, taking time to consider your budget and how you cook, saves you wasting your money on appliances you don't need.
11. Workstations/ Kitchen Countertop
My final point worth considering before designing your kitchen is to think about how much work surfaces you need? How much baking/entertaining do you do? Do the kids do their homework in the kitchen? Would you like to eat as a family? Here you also might consider the type of worksurfaces would best suit you and your lifestyle. Corian is great for moulding into different shapes and looks great. Granite and engineered stone surfaces look expensive and are very hard wearing. If budget is tight think about the new laminate surfaces that can still look just as fabulous and come in hundreds of colours and finishes. Read our full guide to kitchen benchtops here.
Already have all your own trades and you're comfortable managing them for your kitchen renovation?
Although we don't recommend if you haven't renovated a kitchen before and/or you don't have trades people you can trust, most renovations if not all comes with it's own surprises because not all homes are the same – this is where experience/project management plays an important role in minimises risks to maintain costs/delays giving you higher certainty of outcome/quality backed by associated guarantees and warranties.
However, if you do intend to manage the kitchen renovation yourself, it does work out more cost effective to contact a kitchen cabinetry manufacturer directly to get the kitchen cabinets designed, manufactured and installed – leaving you to manage the other trades such as flooring, demolition, painting, plastering, splashback/tiling, electrician, plumber, and sometimes a carpenter/builder.
Try Little Giant Interiors cost calculator below to see what you can expect to pay for cabinetry.
Need more information?
Take advantage of our FREE Complete Home Renovation Guide (48 pages), whether you're already renovating or in the process of deciding to renovate, it's not an easy process, this guide which includes a free 100+ point check list – will help you avoid costly mistakes.
Download Free Renovation Guide (PDF)
---
Still have questions unanswered? schedule a no-obligation consultation with the team at Superior Renovations

---
Or call us on   0800 199 888
---
Have you been putting off getting renovations done?
We have partnered with Q Mastercard ® to provide you an 18 Month Interest-Free Payment Option, you can enjoy your new home now and stress less.
Learn More about Interest-Free Payment Options*
*Lending criteria, fees, terms and conditions apply. Mastercard is a registered trademark and the circles design is a trademark of Mastercard International Incorporated.