Personalised process for every client at the heart of everything we do
Our Story
Superior Renovations
Superior Renovations is an established and highly recommended house renovation company based in Auckland, New Zealand, offering full house renovation, bathroom renovation and kitchen renovation services. Our renovation projects are all designed in-house by our design team and every project is unique, each individually crafted for the client and their home.
Superior Renovations unique project management system and process allows us to tailor each renovation project personally to you and your budget.
We will go above and beyond every step of the way to help you decide on a renovation plan that is truly for you and your family's needs. We are here to make your house feel more like home ever before.
Superior Renovations is a mixture of passion, effective results and personalisation, engaging with the best in the construction industry to create an amazing client-focused renovation process. In an ever-changing industry, we're all about challenging the status quo in providing the best possible service and options to our clients without compromising on quality.
OUR DIFFERENCE
Why Aucklanders are choosing Superior Renovations
What works in the renovation/construction industry changes all the time – and because of this, the traditional approach to running renovation projects simply no longer works or are ineffective. Superior Renovations provides a highly agile solution to renovating homes while making the process fully client focused, seamlessly integrating and curating the best contractors, suppliers, manufacturers and project managers and at the same time allowing major flexibility to cater uniquely to individual clients needs. We've renovated hundreds of homes in Auckland in the past year, however we're constantly reminding ourselves that it will be the first time we've renovated yours.
OUR APPROACH
Client experience and their personal stories is at the very heart of Superior Renovations – It is where it all began and is what defines ours systems and processes today  – to be client focused and to treat every client as a story of it's own and not just another transaction.
Take a look at our video testimonials page – their experience and interaction with us and their everlasting feelings about their new home is what makes it all worthwhile.
Our passion for creating new and exciting spaces for our clients homes, coupled with our pursuit effective project management, stringent quality assurance and client focused approach, formed dynamic foundations for an exciting renovation company we have today. Thinking differently in an industry built on very traditional ways of running construction projects, everything we do at Superior Renovations is designed and considered with the client in mind. Just like our renovation projects, this is our foundation and what we're truly passionate about. Brace yourself… things are about to get good.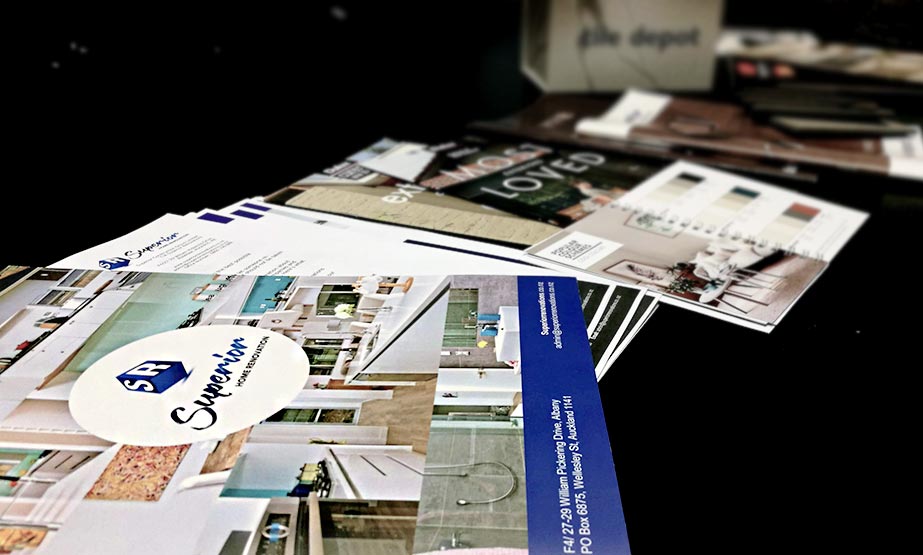 You are in good company
Network of trusted and reputable industry leaders in NZ
We have worked with a variety of suppliers forging valuable relationships with a range of reputable experts in their respective fields with a great attitude towards the end result. Not only do these specialists/suppliers deliver to the highest standards, they also share our building philosophy. These associations ensure our clients receive the best possible service from reliable professionals. Read More.

DESIGN TO BUILD CONSULTATION
If our story really strikes a chord with you and captures a little of who you are and what you're after, then maybe we're a good fit for each other.