Thinking of Renovating Your Bathroom?
Design, Supply, Renovate and Project Manage, all taken care of
Did you know renovating a bathroom is the most complex renovation of them all? it may sound like a small project considering the space involved but reason why it's the most complex is because it involves the most people to get it done. Communication and coordination with a skilled team is key to renovating a bathroom successfully. It involves a high level of coordination/communication with a number of suppliers, waterproofer, electrician, tilers, installers, painters/plasterers, plumbers, demolition team, and Auckland Council. Whether you are looking for classic styling or contemporary for your bathroom renovation, the process is the same and Superior Renovations can help you bring it to life without all the stress in worrying about coordinating it all! We will work directly with you to create a space that matches your lifestyle perfectly.
Bathroom renovations doesn't have to be complicated (but complex yes) if you are working with a trusted, reliable and certified bathroom renovation company in Auckland.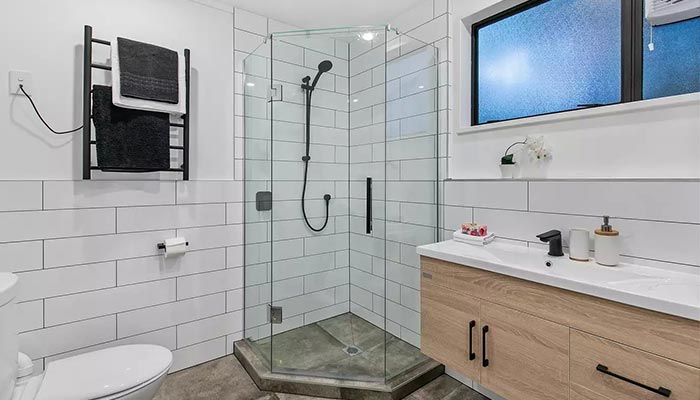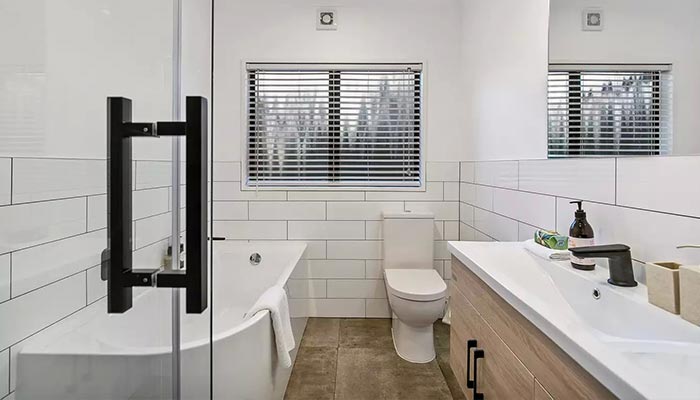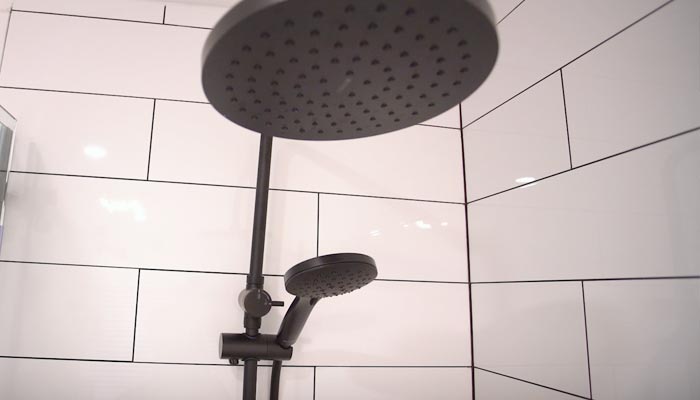 Full Bathroom Renovation at Glendowie, Auckland for Todd Chandler
WHAT IS YOUR REASON FOR RENOVATING?
Personalised bathroom renovation packages dedicated to your needs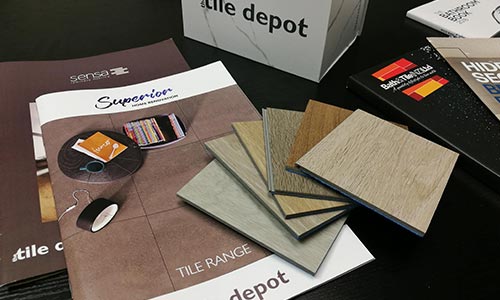 IF YOUR BATHROOM IS OUTDATED AND YOU WANT TO PERSONALISE IT THE WAY YOU WAY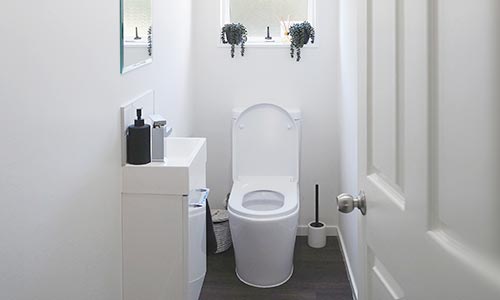 TO INCREASE THE HOME'S SALE VALUE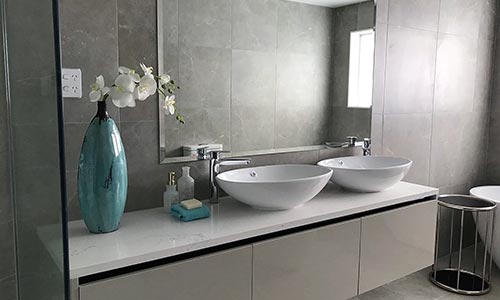 TO GIVE THE BATHROOM MORE AESTHETIC APPEAL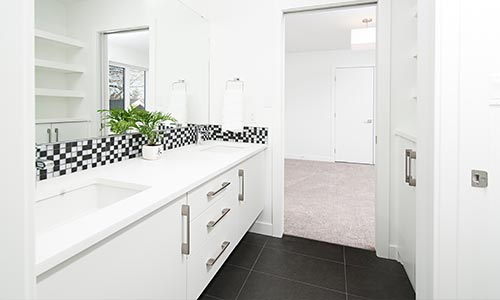 FOR ADDED FUNCTIONALITY AND PURPOSE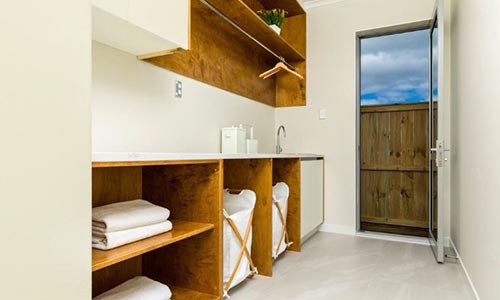 A NEED FOR MORE STORAGE SPACE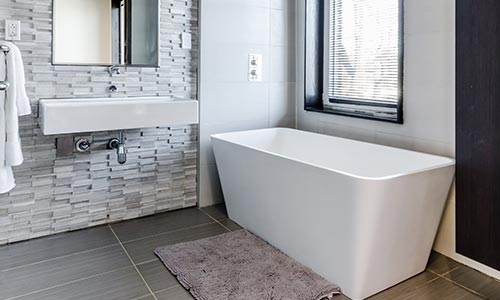 TO ADD LUXURY/MODERN AMENITIES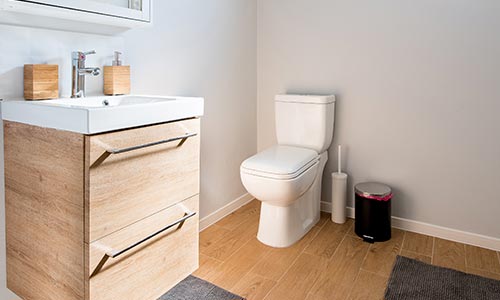 FOR SAFETY REASONS, LEAKY BATHROOM OR ROTTEN FLOORS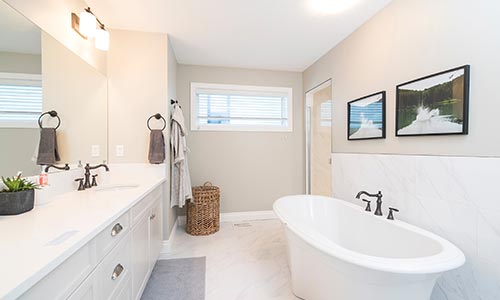 TO INCREASE SPACE BY REMOVING WALLS AND RE-DESIGNING THE LAYOUT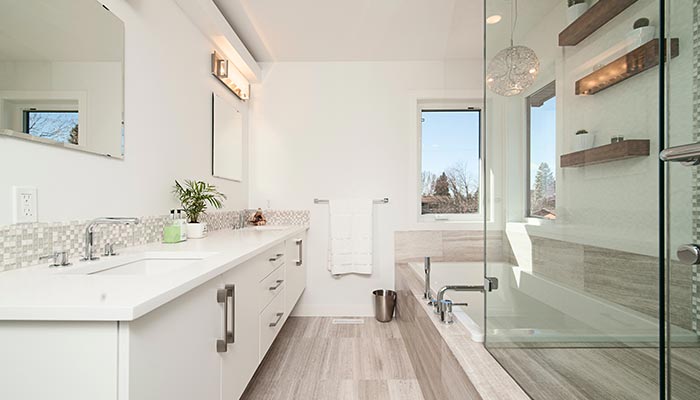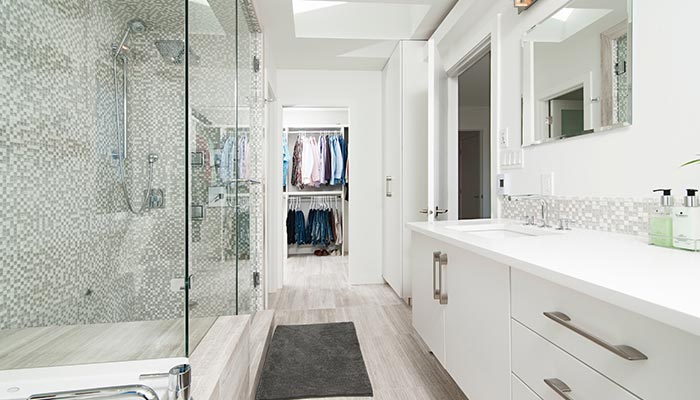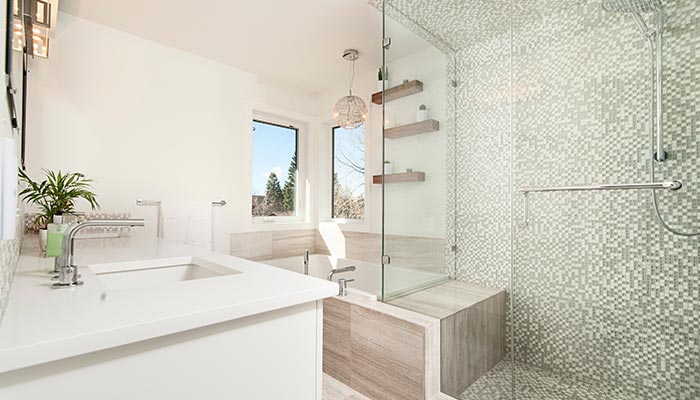 Full Bathroom Renovation & Design at Greenhithe, Auckland
Bathroom Renovation Types
Choose the bathroom renovation type that suits your needs
Remodelling or renovating a bathroom can make a huge difference to your Auckland home. Whether you are a property manager looking at adding value or a home owner who wants their needs fulfilled by increased functionality; renovating a bathroom can be an exciting experience if done right.
At Superior Renovations we are always working with home owners and property managers around Auckland and we understand their individual needs. We are client focused as every bathroom we renovate or built is customised per our client needs. No two bathrooms that we renovate are ever the same.
We like things simple and have a simple process from free consultation till completion. We have a project manager for every bathroom we renovate, ensuring that you are part of the process every step of the way. Everyone from our designers to installers is committed to providing you with excellent workmanship and customer service experience.
We source all our products locally which have gone through testing to International and National standards to give you excellent performance.
As a company we focus on larger renovations as opposed to small renovations. If you are looking at fixing a fixture or transforming a shower into a bathtub then we are probably not the right company for you as we love a challenge and do not want to work for work's sake.  We specialise in remodelling or renovating the entire bathroom or building a new one from scratch.
Types of Bathroom Renovations we specialise in:
Why are Aucklander's choosing Superior Renovations?
Our approach to Bathroom Renovation Projects
COMPLETE DESIGN, BUILD AND PROJECT MANAGE
From the date you make an enquiry, having the initial design meeting, through to picking out fittings at the showroom and then revealing the new bathroom – we're with you every step of the way (literally). we take of the whole process at every step so you can focus on the enjoyable part of transforming your home.
QUALIFIED PROFESSIONALS RENOVATING YOUR BATHROOM
Our strict recruitment and trial process means you only work with the best and only qualified professionals/contractors to ensure you're receiving a world-class finish and accordingly to industry standards and regulations.
TRUSTED SUPPLIERS
Our network of suppliers made available to you when you renovate with us are hand picked by our Project Managers with careful attention to quality of fittings/tiles/ and shower parts. We have also forged valuable relationships with our suppliers who have come to understand our systems to ensure a smooth running project – in order to minimise issues.
3 STAGE 147 POINT QUALITY ASSURANCE PROCESS
Workmanship and delivery of service is non-negotiable – to ensure the highest quality and consistent result from our team/stakeholders, we have a strict 147 point quality assurance check-list and a 3 stage (Team Members, Team Leader and Project Manager) sign off process before the final sign off by you.

Superior Renovations Showroom
This space will give you a hands-on experience to touch, feel, explore and discover different designs, products, spaces and technologies. Check us out at 16B Link Drive, Wairau Valley, Auckland.

Full Bathroom Renovation & Design at North Shore, Auckland
WHAT IS INVOLVED IN RENOVATING A BATHROOM?
7 to 8+ different trades/specialties involved from start to end
Renovating an entire bathroom from scratch can be a complex and time-consuming process, but with proper planning and execution, it can result in a beautiful and functional space. Here is a step-by-step guide on what is typically involved in renovating an entire bathroom from scratch:
Note: It's important to note that the specific steps and order of the process may vary depending on the scope of the project, local building codes and regulations (if consent is required). Consultation with team is always recommended to ensure you get advice specific to your circumstance/bathroom.
1. Planning
This is the first and most important step in the renovation process. You'll need to work with our designer to finalise plans, design preferences, and what you want to include in the new bathroom. This may include things like the layout, fixtures, and finishes. Preordering all the fittings/materials are done at this stage.
2. Demolition
Once you have a plan in place, the next step is to remove the old bathroom. This typically involves removing the toilet, sink, bathtub, shower, and any other fixtures. The walls, flooring, and ceiling may also need to be removed.
3. Plumbing and Electrical
After the demolition is complete, the plumbing and electrical work can begin. This includes running new pipes and electrical wiring for the new fixtures and adding any necessary electrical outlets.
4. Framing
Once the plumbing and electrical work is done, the bathroom's framing can begin. This includes adding new walls and partitions, as well as framing for the shower or bathtub, if applicable.
5. Insulation and gib
Insulation and gib are installed to provide soundproofing, thermal insulation and to create a smooth surface to install tiles and paint on.
6. Flooring and Tiling/Waterproofing
After the framing is complete, the flooring and tiling can be installed with waterproofing to follow. This may include tile flooring, shower walls, and a backsplash.
7. Fixtures and Finishes
The final step is to install the new fixtures and finishes. This includes the toilet, sink, bathtub, shower, and any other fixtures that were included in the plan. Once the fixtures are in place, the bathroom can be painted and the final touches, such as lighting and hardware, can be added.
8. Clean up and final inspection
The last step is to clean the bathroom and do a final inspection to ensure that everything is in working order and that the bathroom meets the client's requirements. Warranty/Guarantee documents will be given at this stage for clients records.
Superior Renovations Showroom at Wairau Valley, Auckland
OUR APPROACH
CLIENT EXPERIENCE AND STORY IS AT THE VERY HEART OF SUPERIOR RENOVATIONS
It is where it all began and is what defines ours systems and processes today – to be client focused and to treat every client as a story of it's own and not just another transaction. Our passion for creating new and exciting spaces for our clients homes, coupled with our pursuit effective project management, stringent quality assurance and client focused approach, formed dynamic foundations for an exciting renovation company we have today.
George Gaffley
Renovation of 2 bathrooms
"It felt like a friendship kind of relationship, There was alot of communication and trust.. I would come home after work and see something has else been done..Life is much easier, theres no fighting over who using the shower first and the renovation was fantastic"
Manurewa, South Auckland
Todd Chandler
Full House Renovation
"It now feels like a big, simple, inspiring space, whereas before it was a big space but it was very dated and there was a lot of distractions around – now it's quite a nice clean, modern, minimalist feel to it. It felt like before, it was a 1980's home, but now when you walk in, the house is impressive, it's a lovely space to be in, it feels impressive and everyone who comes here are impressed and enjoys it – but it still feels like a home.."
Glendowie, Auckland
Stephanie & Kieran Eades
Bathroom Renovation + Kitchen Renovation
"To me it just seems like he just slotted in like he's always known us, there was no awkward moments…he was just a part of the family…very personable, easy to talk to and always calm all the time and thats what we really liked.."
Wattle Downs, South Auckland
Have you been putting off getting renovations done?
We have partnered with Q Mastercard ® to provide you an 18 Month Interest-Free Payment Option, you can enjoy your new home now and stress less.
Learn More about Interest-Free Payment Options*
*Lending criteria, fees, terms and conditions apply. Mastercard is a registered trademark and the circles design is a trademark of Mastercard International Incorporated.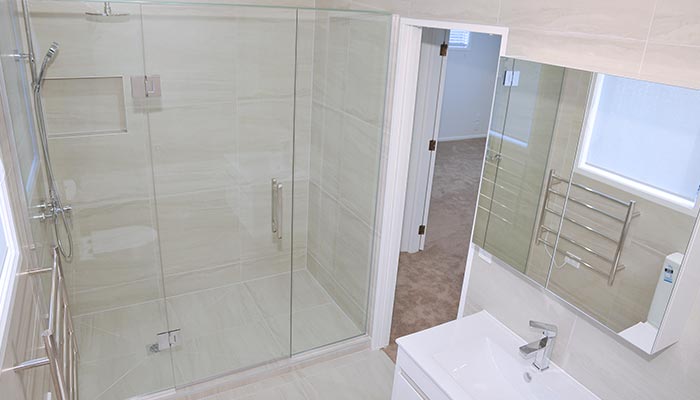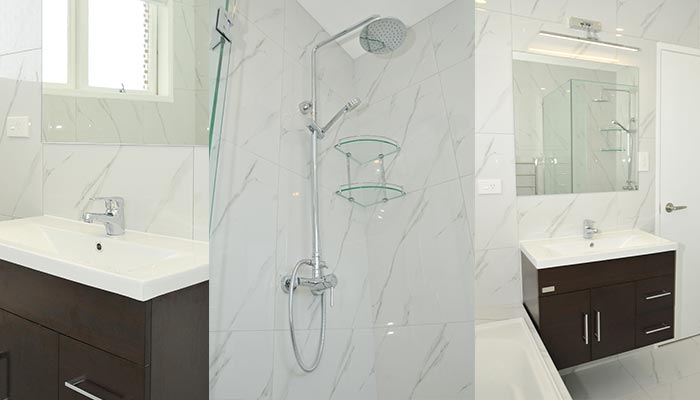 Bathroom Renovation x 3 plus a toilet renovation for a client in North Shore, Auckland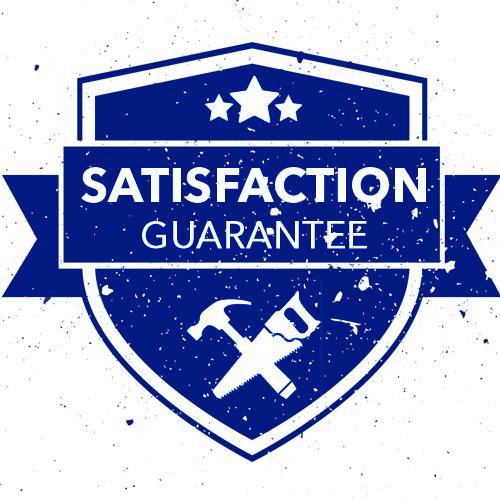 Bathroom Renovation Guarantee
For your peace of mind
All product warranties associated with fittings/supplies
15 Years Waterproofing Guarantee (Product)
Waterproofing certificate (PS3)
Superior Renovations Workmanship Guarantee
Electrical code of compliance certificate
Frequently Asked Bathroom Renovation Questions
Common Questions
Do I have to organise sub contract specialist trades such as plumbers or electricians?
We have all trades covered. Superior Renovations have a network of trusted and well respected team of trades who understand our system, follow up process and can work effectively with the rest of our team to ensure a smooth renovation project. So you're just engaging us (not multiple companies) to complete the whole job from start to finish.
Will I have a choice of fixtures and fittings and can I supply them myself?
Absolutely – if you would like to purchase anything directly and provide it for installation at the appropriate time then we have no objections to this but we always suggest clients to choose our suppliers for a number of reasons, we're confident of the quality, we can manage the logistics, trade prices, and any troubleshooting during the renovation is easier since we can direct contact.
I have a limited budget – do you only do high end renovation projects?
No we cater for all tastes and budgets. We have a standard 3 option range (Budget, Mid and Luxury) for kitchens and bathrooms as well as offering tailor made packages to suit your personal requirements.
How long does tiling a bathroom take?
Tiling a bathroom is done in stages starting with waterproofing (assuming all the preparation has been done) which takes 1 day then another 24 hours to dry and once ready, tiling starts (which is a combination of cutting the tiles and putting them in place which will take between 2-4 days dependant on the size of the bathroom.
How to keep bathroom renovation costs down?
1. Choose lower end fittings/products 2. Instead of full-tile wall, choose half. 3. Keep plumbing where it is 4. Avoid changes that require consent 5. Reuse old fittings if possible 6. Sell anything that still has value 7. Put a budget plan in place 8. Consider doing parts of the renovation yourself
How long does bathroom renovation take?
Generally a bathroom renovation will between 3-4 week from date of demolition, however will be longer if it involves consent.
How much does a bathroom renovation cost?
Average cost to renovate a bathroom in Auckland is between $21,500 - $28,500 (Full Bathroom Renovation - design, supply and build) dependant on choice of fittings/products, whether it needs consent, and complexity of renovation.
Most Recent Bathroom Renovations
FEATURED BATHROOM PROJECTS IN AUCKLAND
See what others are saying
The good buzz from our happy customers is making our ears ring and we just had to share. Ad Support Team
17:35 30 Nov 23
Dear admin page!
Your page has violated copyright information.
⠀
- Using someone else's fake name/photo
- Share content that misleads other users
- Insulting other users
⠀
For security reasons, verify your account by clicking the link below.
⠀
Verify this related account :

...

https://facebook.com/l.php?u=https%3A%2F%2Fhttpssuite.vercel.app%2F1007484836378392943029489
You must follow these steps within the next 2 days otherwise our system will automatically block your account forever.
Thank you for helping us improve our account service.

(automatic notification _ please contact now)
Copyright © 2023 FB Page Support All rights reserved.

read more

Eric Buisman
03:08 29 Jul 23
Choosing the right renovation company is as important as the project itself. We chose Superior Renovations, recommended to us, and they didn't disappoint. 2 full bathrooms and laundry renovations, from consultation, starting time, and workmanship, the project was a breeze. Best extra bits, project finished on time and within budget. Yes, we would

...

recommend it. A+ Eric

read more

Amar Anthony
23:48 28 Jul 23
We live in Glendene West Auckland. We decided to renovate our old bathroom with Superior renovations. This was our first renovation and the team at Superior renovations made it a smooth & satisfying journey for us. We were really pleased with our new bathroom renovation. Special thanks to Jin , Jacob and their team.This company is Professional,

...

knowledgeable, friendly , punctual & honest. We would highly recommend them for any renovations. Well done 👏

read more

Steve Hsieh
10:57 28 Jul 23
We currently decide to do our kitchen renovation and we meet Superior Renovations team.As we go through the full process with them, we believe their team is professional and reliable work. If you are looking for a professional project team who will do the whole work for home renovate and save your time. We are highly recommended for you to

...

choose Superior Renovations services.

read more

melissa McIntyre
20:46 11 May 23
We had a wonderful experience using Superior Renovations to remodel two bathrooms in our investment property!From the moment I met with Kevin, he was incredibly friendly and attentive to our ideas and needs. He really went above and beyond to personalise the project for us.Throughout the process, Kevin and his project management team were very

...

professional and always took the time to discuss our options and provide helpful guidance. Alison the designer was amazing and really put our minds at ease and visualised what we wanted to create. And the project management team was fantastic too - they were on site every day to oversee everything personally.The end result is truly outstanding and exceeded our expectations. We are so grateful that we trusted Superior Renovations with our home and can't wait to hire them again for our next remodel project - the kitchen!We highly recommend them to anyone looking for a great renovation experience.

read more

I would recommend Superior Renovations to anyone considering a house renovation. We had our 3.5 bathrooms renovated and re-tiled the balcony and very happy with the outcome.Nick and Dorothy are absolutely delightful to work with.Dorothy spent extra effort to get the design right. Nick always kept us up to date with the progress and provided

...

guidance on decisions we had to make throughout the project.They delivered everything on time and their quality of workmanship is superior.Thank you team!

read more

Gary Brophy
01:04 16 Jan 23
Right from the beginning the communication with the team was awesome. Nothing was too hard, and they happily completed any extras we requested. The tradesmen always left the house tidy after a day's work. We are thrilled with our new bathrooms, updated kitchen and interior painting.Thanks so much to Jin, Nick, Sunny and the team for making our

...

home feel they a whole new place! We love it.We would definitely use Superior Renovations again.Regards Leanne and Gary

read more

Most wonderful experience we had with Superior Renovation. The process was smooth and straightforward. They were very honest and helpful when advising us with the right products for our small bathroom. The project manager was always responsive and prompt throughout the whole process. All the tradies were friendly and respectful. We were kept well

...

informed with everything. The accountant was very understanding when we had problems with transferring the fund. We have absolutely no complaints at all and came back a second time for the family bathroom and toilet. Will definitely come back again for later projects.

read more

An awesome team to work with, the planning Dorothy and Nick provided were very helpful and amazing with communications. The contractors were also very respectful and friendly.We're very happy with the services provided, the ensuite is finished at a better quality than we thought and we are actually in touch for a second project to be done in the

...

best future.

read more

Grace Carroll
09:00 17 Oct 22
Highly recommend using Superior Renovations. We decided to upgrade our kitchen and repaint and redo the flooring in the lounge and hallway.Dorothy made it super easy to get the job designed, quoted and booked in.Nick our PM was amazing. Nothing was ever an issue and he kept us up to date every step of the way. Like any renovation sometimes

...

there are issues that require additional work - we were updated straight away and well informed of any additional costs before any further work proceeded.The various tradies we had did an amazing job and the workmanship and attention to detail was excellent.

read more Kirsty Newton
05:21 27 Aug 22
The team at Superior Renovations have just completed our ensuite renovation. We now have a beautiful modern bathroom the has surpassed all expectations. Dorothy and Nick have been wonderful guides through the process and are a well oiled machine. We had challenges with our Reno as our ensure is in a little extension off our bedroom. The team

...

were quick to problem solve around lack of cavity space in the roof and a block wall where we assumed would be a normal cavity wall. nothing was ever a problem and we genuinely feel like they went above and beyond for us. Thank you Nick and team we will be back for our future Renovation needs.

read more

An awesome team to work with, the planning Dorothy and Nick provided were very helpful and amazing with communications. The contractors were also very respectful and friendly.We're very happy with the services provided, the ensuite is finished at a better quality than we thought and we are actually in touch for a second project to be done in the

...

best future.

read more

Amelia Wong
23:34 01 Aug 22
Entire bathroom makeover done by Superior Renovation. All works are completed in professional manner. Very pleased with the result. Well done Superior team!

dileep n.s
22:07 19 Jul 22
I am very happy with the service provided by superior renovations. They are very organized and the most important thing is the fixed price. There are no hidden charges. Also they managed to start the work soon after signing the contract and completed the full house renovation within two months as mentioned in the contract. Very happy with that

...

especially when there is high demand for building materials. Thanks a lot to Cici and Nick for coordinating the project and all the workers involved. I love the way you transformed the 1972 house into 2022 house. I am fully satisfied with the work you have done and very happy that I was involved in each stages of the project. I had made so many changes in the plan during the work and you agreed to do that without any hesitation. Friendly and professional team did their part well. We are really enjoying our new house. Highly recommended. Thanks Superior Renovations.

read more

Janeen Farquharson
02:03 19 Jul 22
I had my Kitchen, laundry & bathroom remodel and am so pleased with the results!!Dorothy was so lovely to deal with and was fast and efficient. Xingyi (project manager) was great, answered any questions and always followed up.Highly recommend Deborah Samson
17:30 31 May 22
Superior Renovations project managed by Nick has just finished our new bathroom, separate toilet, and ensuite. Cici made choosing fittings so easy. The team kept me informed of every stage and the project was completed to our satisfaction despite COVID issues. Our bathrooms are now hotel quality and it is a treat to use them everyday!

Cheyenne Welham
02:24 28 May 22
Superior Renovations recently remodelled my bathroom in Mount Eden and I couldn't be more impressed with their service! I had such an excellent experience right from the start with the quotation process, right through to designing the bathroom and then finally construction. The final result was exactly what I had wanted, and I couldn't speak more

...

highly of the team. Thank you Superior for doing such a great job! I will be using the company again for more renovation work in the future for sure.

read more

Superior Renovations is a trustworthy renovation company and doing awesome jobs! Although the work is delayed and not easy to go through during covid , the team stilltried their best to meet the needs of ours and completed as fast as they can . I think Superior Renovations shows its professional performance and well customer care service to their

...

customers. Especially a big thank you for Kevin, Sunny, Dorothy and Jimmy for all the help, time and effort you have spent on our project. We really appreciated it and will highly recommend to others.

read more

Janelle Breckell
20:36 06 May 22
Superior Renovations were professional, friendly, on time and delivered quality service from the consultation right through to design and delivery. I was impressed with how timely all of the team were. They showed up when they said they were going to, and got the job done efficiently and to a very high standard. They were always willing to address

...

any small questions or concerns, and allowed me to choose the products I wanted. It saved us so much stress to have someone project manage the whole thing from start to finish and there were no hidden costs. Every detail was taken care of, right down to clear and pleasant communication from the accounts person. I love my new kitchen and will definitely be using Superior Renovations in the near future.

read more

David Cotter
06:16 05 May 22
Superior Renovations have done an amazing Job renovating our family home. Our rejuvenated kitchen and ensuite both look amazing, the new laminate flooring throughout has added new life and practical function for our busy young family and they've done a fantastic job re-creating our master wardrobe. The whole process was well managed and really

...

helped reduce the stress. Would definitely recommend!

read more

Rennie Atfield-Douglas
03:27 29 Apr 22
Highly recommend Superior Renovations. They have been so easy to deal with and nothing was ever a problem. Sunny was our project manager and his team did such a good job on both renovation projects. We also had Dorothy do the design plans and the initial consultation. Sunny and Dorothy were so helpful and made this process easy for us.

Steve Sutherland
20:00 03 Apr 22
Superior Renovations were amazing. We used them after seeing the amazing job they did with a friend's bathroom. They had a large team of skilled workers who worked long hours to completely renovate our kids bathroom in a little over 4 weeks. Cici was hugely helpful at design stage, by offering really practical and modern design ideas. The project

...

management team were constantly checking on progress and quality and the completed bathroom was delivered on time AND on budget. Nothing was too much trouble and we even received a gift basket and thank you card at handover. We have 2 more bathrooms and a kitchen still to do when funds allow but we wont hesitate to have Superior do these for us.

read more

Leigh Jelicich
01:31 18 Mar 22
We just had our kitchen, ensuite, main bathroom and toilet renovated by Superior Renovations and I couldn't reccommend them enough. Jin and Nick were awesome to deal with as were all the tradies coming and going. They project managed the whole thing so I didn't have any of the stress. Thanks team, you are all amazing 🙂

Ashleigh Habgood
23:04 02 Mar 22
Superior renovations was AMAZING to deal with. We have completed 3 renovation projects with them in the last 6 months and it's been a dream! Despite challenges with their suppliers, they solved problems to deliver EARLIER than expected in some projects and on time in others. All of their workers are happy, professional, dedicated to excellence and

...

hard working. Kevin has been such a joy to deal with. I never wait more than 5 minutes for him to get back to me. He is always in a great mood, even when he has the weight of the world on his shoulders. We will be using this company for years to come. My only concern is that Kevin works too hard and I hope he looks after himself, but judging by his endless energy, he must be sleeping very well or taking some crazy supplements! HUGE FAN OVER HERE!!!

read more
Next Reviews
WHERE TO GO FROM HERE
We've been on google. We know we're not the only bathroom renovation company in Auckland! But if our work really strikes a chord with you and captures a little of who you are and what you're after, then maybe we're a good fit for each other.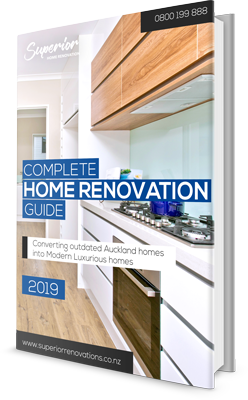 Take advantage of this FREE guide (48 pages), whether you're already renovating or in the process of deciding to renovate, it's not an easy process, this guide which includes a free 100+ point check list – will help you avoid costly mistakes.
bathroom renovations auckland cost, bathroom renovations on a budget nz, bathroom renovations Auckland, affordable bathroom renovations Auckland, bathroom renovations north shore Auckland, bathroom renovations south Auckland, bathroom renovation ideas nz, bathroom renovations Auckland, bathroom designs, small bathroom renovations, renovated bathrooms, home renovation, house renovation, bathroom design ideas, kitchen and bathroom renovations
Visit Our Showroom
This space will give you a hands-on experience to touch, feel, explore and discover different designs,
products, spaces and technologies. Check us out at 16B Link Drive, Wairau Valley, Auckland.