Thinking of Renovating Your Bathroom?
Design, Supply, Renovate and Project Manage, all taken care of
Did you know renovating a bathroom is the most complex renovation of them all? it may sound like a small project considering the space involved but reason why it's the most complex is beacuse it involves the most people to get it done. Communication and coordination with a skilled team is key to renovating a bathroom successfully. It involves a high level of coordination/communication with a number of suppliers, waterpoofer, electrician, tilers, installers, painters/plasterers, plumbers, demolition team, and Auckland Council. Whether you are looking for classic styling or contemporary for your bathroom renovation, the process is the same and Superior Renovation can help you bring it to life without all the stress in worrying about coodinating it all! We will work directly with you to create a space that matches your lifestyle perfectly.
Bathroom renovations doesn't have to be complicated (but complex yes) if you are working with a trusted, reliable and certified bathroom renovation company in Auckland.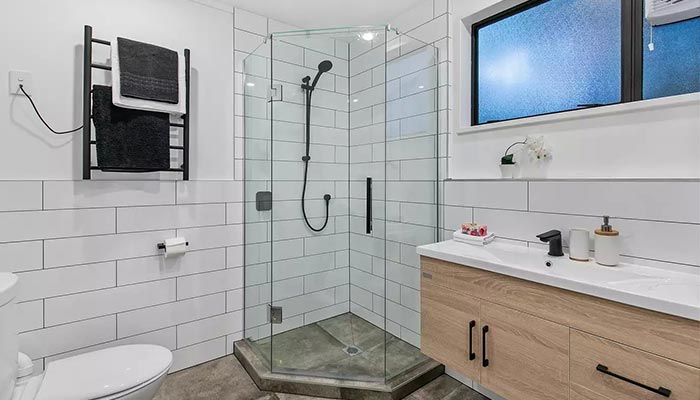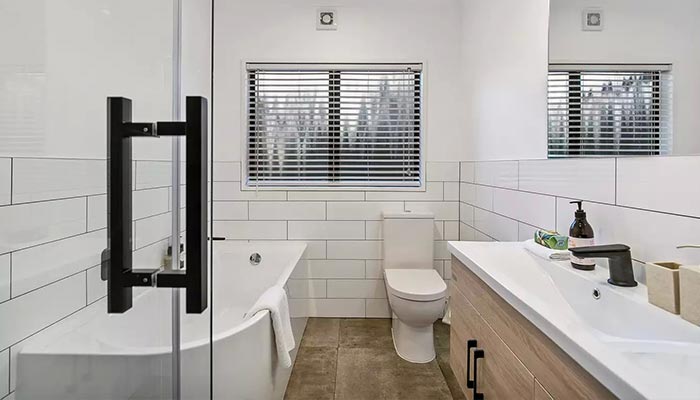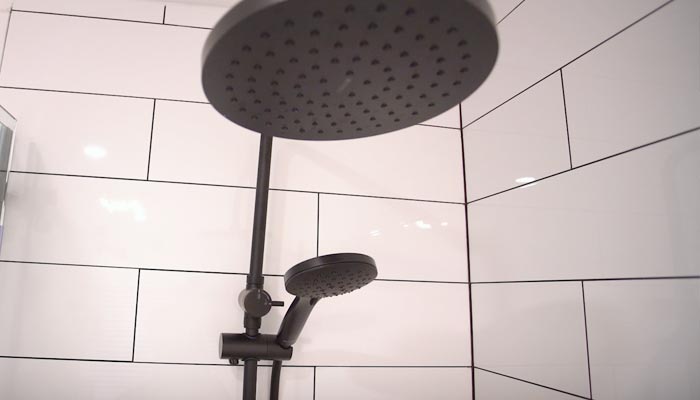 Full Bathroom Renovation at Glendowie, Auckland for Todd Chandler
WHAT IS YOUR REASON FOR RENOVATING?
Personalised bathroom renovation packages dedicated to your needs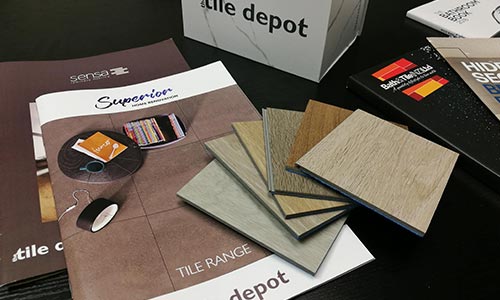 IF YOUR BATHROOM IS OUTDATED AND YOU WANT TO PERSONALISE IT THE WAY YOU WAY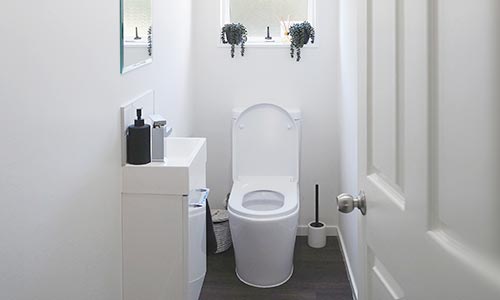 TO INCREASE THE HOME'S SALE VALUE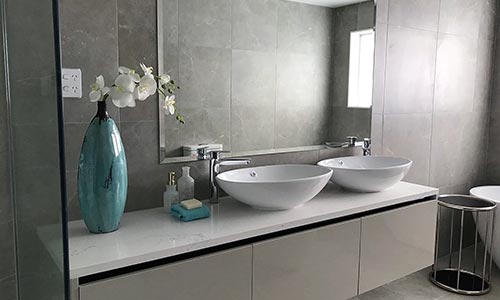 TO GIVE THE BATHROOM MORE AESTHETIC APPEAL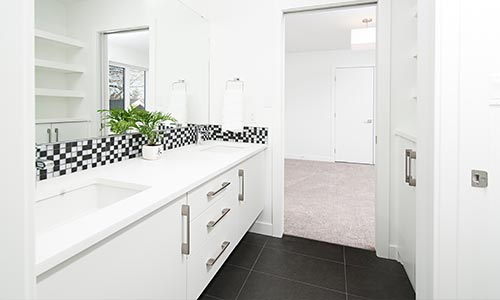 FOR ADDED FUNCTIONALITY AND PURPOSE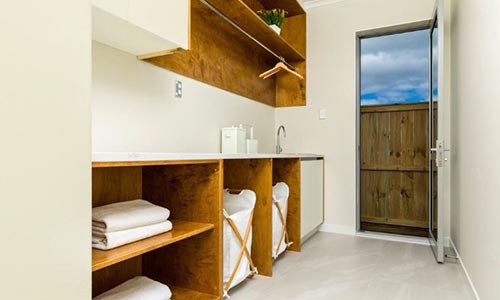 A NEED FOR MORE STORAGE SPACE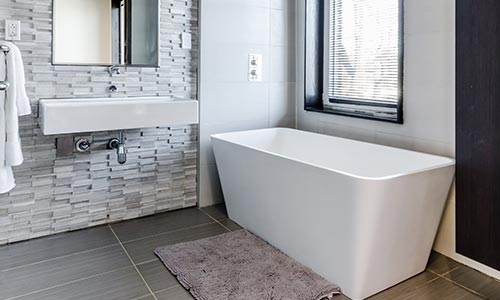 TO ADD LUXURY/MODERN AMENITIES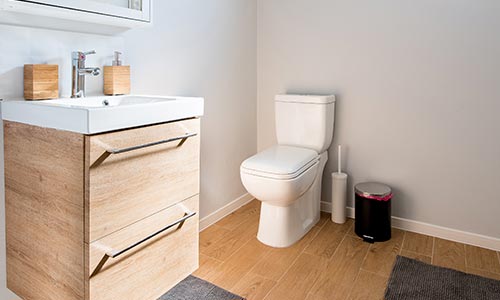 FOR SAFETY REASONS, LEAKY BATHROOM OR ROTTEN FLOORS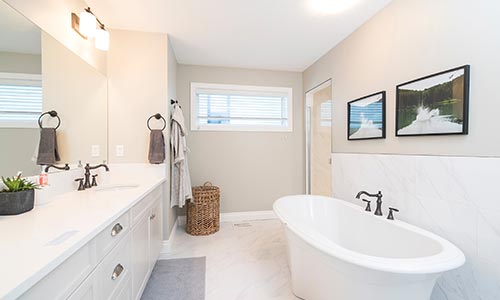 TO INCREASE SPACE BY REMOVING WALLS AND RE-DESIGNING THE LAYOUT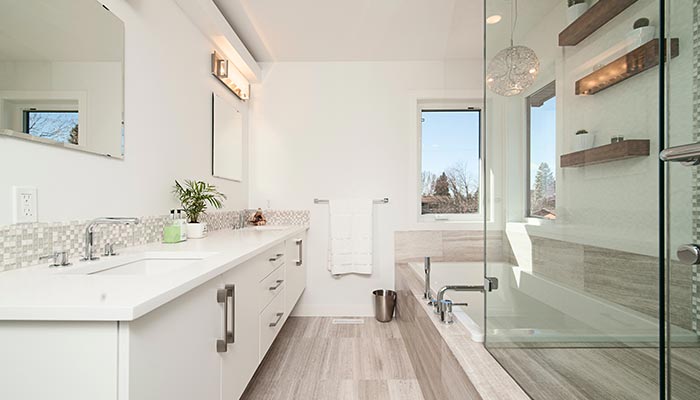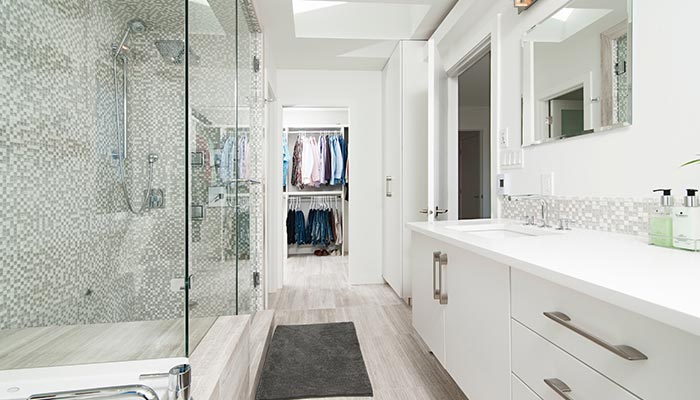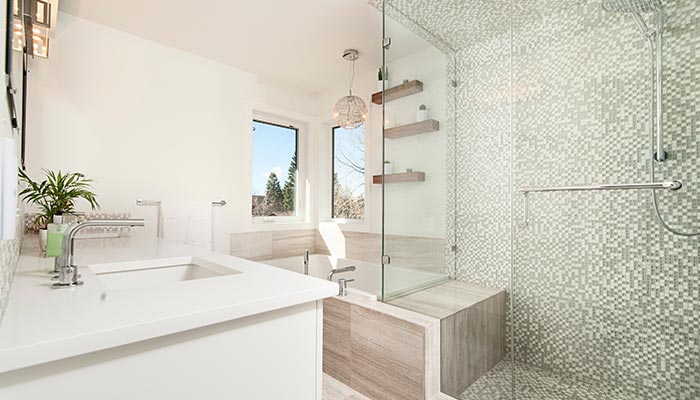 Full Bathroom Renovation & Design at Greenhithe, Auckland
Bathroom Renovation Types
Choose the bathroom renovation type that suits your needs
Remodelling or renovating a bathroom can make a huge difference to your Auckland home. Whether you are a property manager looking at adding value or a home owner who wants their needs fulfilled by increased functionality; renovating a bathroom can be an exciting experience if done right.
At Superior Renovations we are always working with home owners and property managers around Auckland and we understand their individual needs. We are client focused as every bathroom we renovate or built is customised per our client needs. No two bathrooms that we renovate are ever the same.
We like things simple and have a simple process from free consultation till completion. We have a project manager for every bathroom we renovate, ensuring that you are part of the process every step of the way. Everyone from our designers to installers is committed to providing you with excellent workmanship and customer service experience.
We source all our products locally which have gone through testing to International and National standards to give you excellent performance.
As a company we focus on larger renovations as opposed to small renovations. If you are looking at fixing a fixture or transforming a shower into a bathtub then we are probably not the right company for you as we love a challenge and do not want to work for work's sake.  We specialise in remodelling or renovating the entire bathroom or building a new one from scratch.
Types of Bathroom Renovations we specialise in:
Why are Aucklander's choosing Superior Renovations?
Our approach to Bathroom Renovation Projects
COMPLETE DESIGN, BUILD AND PROJECT MANAGE
From the date you make an enquiry, having the initial design meeting, through to picking out fittings at the showroom and then revealing the new bathroom – we're with you every step of the way (literally). we take of the whole process at every step so you can focus on the enjoyable part of transforming your home.
QUALIFIED PROFESSIONALS RENOVATING YOUR BATHROOM
Our strict recruitment and trial process means you only work with the best and only qualified professionals/contractors to ensure you're receiving a world-class finish and accordingly to industry standards and regulations.
TRUSTED SUPPLIERS
Our network of suppliers made available to you when you renovate with us are hand picked by our Project Managers with careful attention to quality of fittings/tiles/ and shower parts. We have also forged valuable relationships with our suppliers who have come to understand our systems to ensure a smooth running project – in order to minimise issues.
3 STAGE 147 POINT QUALITY ASSURANCE PROCESS
Workmanship and delivery of service is non-negotiable – to ensure the highest quality and consistent result from our team/stakeholders, we have a strict 147 point quality assurance check-list and a 3 stage (Team Members, Team Leader and Project Manager) sign off process before the final sign off by you.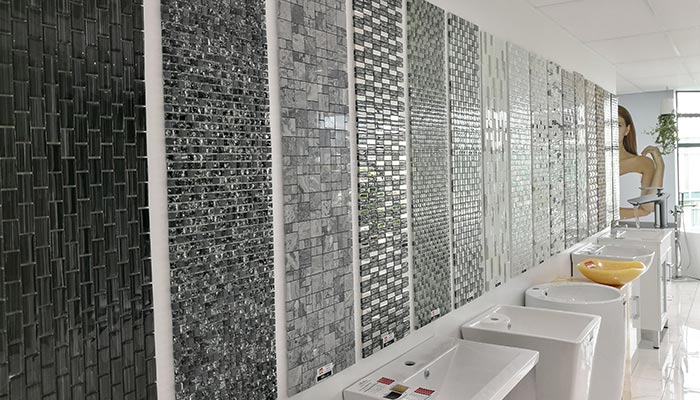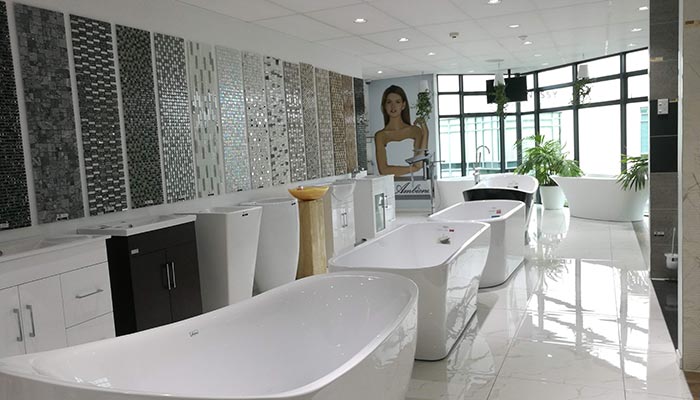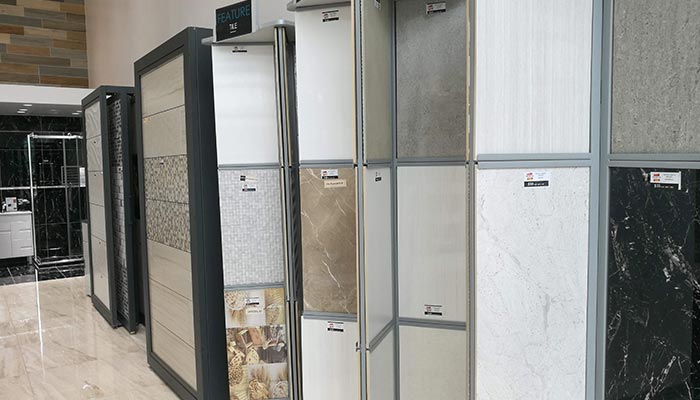 Bath and Tile – Supplier Showroom in Rosedale, Albany 
OUR APPROACH
CLIENT EXPERIENCE AND STORY IS AT THE VERY HEART OF SUPERIOR RENOVATIONS
It is where it all began and is what defines ours systems and processes today – to be client focused and to treat every client as a story of it's own and not just another transaction. Our passion for creating new and exciting spaces for our clients homes, coupled with our pursuit effective project management, stringent quality assurance and client focused approach, formed dynamic foundations for an exciting renovation company we have today.
George Gaffley
Renovation of 2 bathrooms
"It felt like a friendship kind of relationship, There was alot of communication and trust.. I would come home after work and see something has else been done..Life is much easier, theres no fighting over who using the shower first and the renovation was fantastic"
Manurewa, South Auckland
Todd Chandler
Full House Renovation
"It now feels like a big, simple, inspiring space, whereas before it was a big space but it was very dated and there was a lot of distractions around – now it's quite a nice clean, modern, minimalist feel to it. It felt like before, it was a 1980's home, but now when you walk in, the house is impressive, it's a lovely space to be in, it feels impressive and everyone who comes here are impressed and enjoys it – but it still feels like a home.."
Glendowie, Auckland
Stephanie & Kieran Eades
Bathroom Renovation + Kitchen Renovation
"To me it just seems like he just slotted in like he's always known us, there was no awkward moments…he was just a part of the family…very personable, easy to talk to and always calm all the time and thats what we really liked.."
Wattle Downs, South Auckland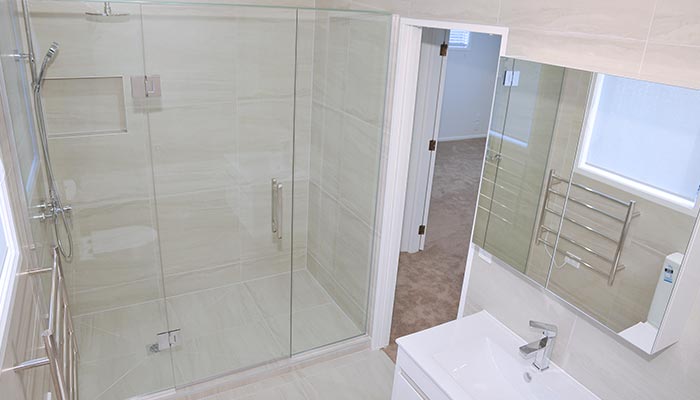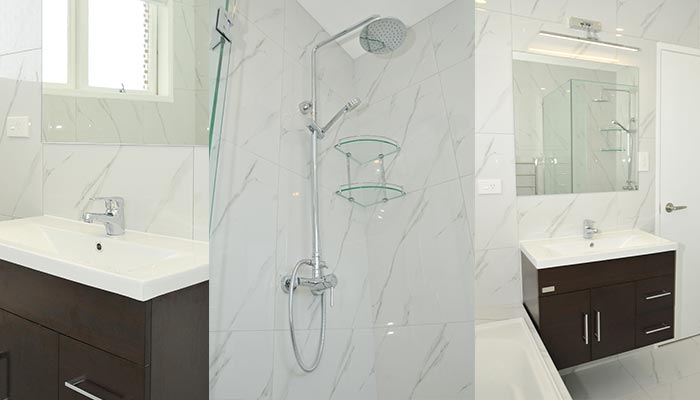 Bathroom Renovation x 3 plus a toilet renovation for a client in North Shore, Auckland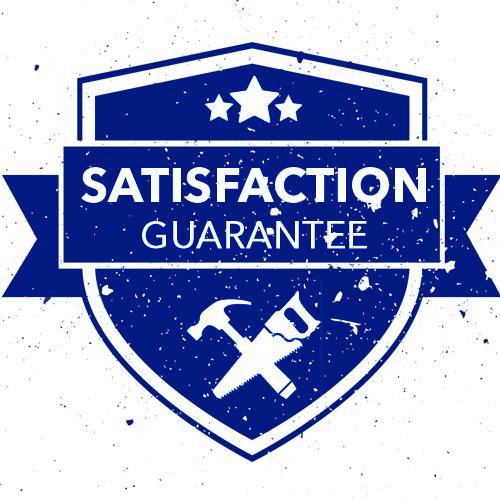 Bathroom Renovation Guarantee
For your peace of mind
All product warranties associated with fittings/supplies
15 Years Waterproofing Guarantee (Product)
Waterproofing certificate (PS3)
Superior Renovations Workmanship Guarantee
Electrical code of compliance certificate
Most Recent Bathroom Renovations
FEATURED BATHROOM PROJECTS IN AUCKLAND
See what others are saying
The good buzz from our happy customers is making our ears ring and we just had to share. Jane Evonne Rudolph
02:50 01 Oct 19
they do a great job and the crew work hard and are quick and thorough. Awesome Olivia Duncan
19:32 30 Sep 19
My project manager was brilliant and the whole process was really easy and fast. I'm thrilled with the finished result.

Will Horne
00:42 30 Sep 19
We had two of our bathrooms renovated with Superior Renovations and we are very satisfied with the great job they completed. Twelve months on and every thing is still "A Okay".Well done, would recommend.

Madeleine Newman
20:24 29 Sep 19
Wonderful service and great team to work with. Nothing was ever a trouble and the end result is fabulous. I will use them again for my next project.

Kenneth Parry
19:37 29 Sep 19
We have had 3 bathrooms ,at different times ,renovated by Kevin and his team.Everything has worked out great , and we have a long history in property management of residential property.I have no problem in recommendingSuperior Renovations to anyone.

My Goodness Customer Service
05:59 24 Sep 19
Steven and the team are great to deal with and we have enjoyed working with them over the last 2 years.
Next Reviews
WHERE TO GO FROM HERE
We've been on google. We know we're not the only bathroom renovation company in Auckland! But if our work really strikes a chord with you and captures a little of who you are and what you're after, then maybe we're a good fit for each other.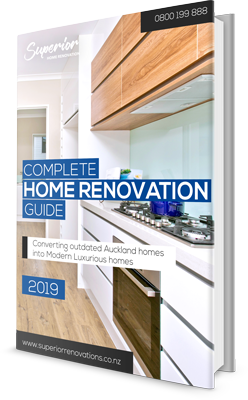 Take advantage of this FREE guide (48 pages), whether you're already renovating or in the process of deciding to renovate, it's not an easy process, this guide which includes a free 100+ point check list – will help you avoid costly mistakes.
bathroom renovations auckland cost, bathroom renovations on a budget nz, bathroom renovations Auckland, affordable bathroom renovations Auckland, bathroom renovations north shore Auckland, bathroom renovations south Auckland, bathroom renovation ideas nz, bathroom renovations Auckland, bathroom designs, small bathroom renovations, renovated bathrooms, home renovation, house renovation, bathroom design ideas, kitchen and bathroom renovations