Are You Looking For A Classic Looking Bathroom?
The nice thing about a classic bathroom is that it's not going to go out of style anytime soon
Classic or Traditional Bathrooms accentuate the luxury of the past with either nice simple elegant lines or luxurious accents. When designing a classic bathroom, the designer and renovators need to have a good understanding of how different elements work together.
As bathrooms are not as spacious as they once used to be, the elements/fixtures in the bathroom cannot be bulky just because you like the picture of a Victorian bathroom. The designer and renovator has to work together to preserve the era while keeping the bathroom functional.
At Superior Renovations, our designers and renovators work together to understand the needs of the client and building a bathroom which is functional yet classic in every sense of the word. Our designers have years of experience in building classic bathrooms in Auckland and have the expertise to advice you if you are feeling a bit lost. We like things simple and have a simple process from free consultation till completion. We have a project manager for every bathroom we renovate, ensuring that you are part of the process every step of the way.

George Gaffley
Renovation of 2 bathrooms
"It felt like a friendship kind of relationship, There was alot of communication and trust.. I would come home after work and see something has else been done..Life is much easier, theres no fighting over who using the shower first and the renovation was fantastic"
Manurewa, Auckland
Stephanie & Kieran Eades
Bathroom Renovation + Kitchen Renovation
"To me it just seems like he just slotted in like he's always known us, there was no awkward moments…he was just a part of the family…very personable, easy to talk to and always calm all the time and thats what we really liked.."
Wattle Downs, Auckland

WHERE TO GO FROM HERE
We've been on google. We know we're not the only home renovation company in Auckland! But if our work really strikes a chord with you and captures a little of who you are and what you're after, then maybe we're a good fit for each other.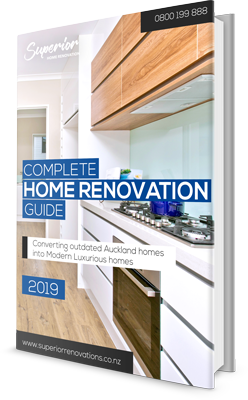 Take advantage of this FREE guide (48 pages), whether you're already renovating or in the process of deciding to renovate, it's not an easy process, this guide which includes a free 100+ point check list – will help you avoid costly mistakes.
bathroom renovations auckland cost, bathroom renovations on a budget nz, bathroom renovations Auckland, affordable bathroom renovations Auckland, bathroom renovations north shore Auckland, bathroom renovations south Auckland, bathroom renovation ideas nz, bathroom renovations Auckland, bathroom designs, small bathroom renovations, renovated bathrooms, home renovation, house renovation, bathroom design ideas, kitchen and bathroom renovations