Enjoy The Luxury of a Spa Bathroom
Designed with comfort in mind
New Zealand offers a perfect opportunity for our designers to create the most luxurious and relaxing Spa bathrooms. We have recently completed quite a few Spa bathrooms in Auckland, with high wall to floor windows, large round baths, white walls lined with wooden benches to give our clients a spa like feeling in their very own home.
Spa bathrooms are easily achieved as there are a few simple rules that need to be followed. Spa bathrooms need clean white lines, wooden accents or benches, plants, neutral colours, and candles. In fact we have recently designed and built Asian inspired bathrooms with water fall accents, a round bath tub surrounded by pebbles with a backdrop of indoor plants to give you an outdoor spa like feeling.
At Superior Renovations we have dedicated design and renovation teams that have experience building and renovating spa and luxury bathrooms in Auckland. We like things simple and have a simple process from free consultation till completion. We have a project manager for every bathroom we renovate, ensuring that you are part of the process every step of the way.


Stephanie & Kieran Eades
Bathroom Renovation + Kitchen Renovation
"To me it just seems like he just slotted in like he's always known us, there was no awkward moments…he was just a part of the family…very personable, easy to talk to and always calm all the time and thats what we really liked.."
Wattle Downs, Auckland
Donny Phillips
Full House Renovation
"I think it's to his nature, he takes everything on-board and fixes it, and thats what you want to see; you don't want to be mucked around with just being told what you wanted to hear, you want action and he was pretty good at it…"
Glenfield, Auckland
WHERE TO GO FROM HERE
We've been on google. We know we're not the only home renovation company in Auckland! But if our work really strikes a chord with you and captures a little of who you are and what you're after, then maybe we're a good fit for each other.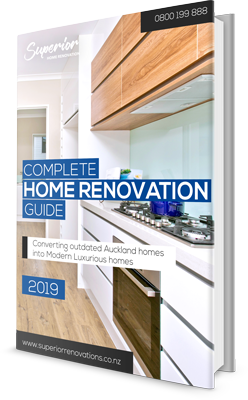 Take advantage of this FREE guide (48 pages), whether you're already renovating or in the process of deciding to renovate, it's not an easy process, this guide which includes a free 100+ point check list – will help you avoid costly mistakes.
bathroom renovations auckland cost, bathroom renovations on a budget nz, bathroom renovations Auckland, affordable bathroom renovations Auckland, bathroom renovations north shore Auckland, bathroom renovations south Auckland, bathroom renovation ideas nz, bathroom renovations Auckland, bathroom designs, small bathroom renovations, renovated bathrooms, home renovation, house renovation, bathroom design ideas, kitchen and bathroom renovations