Does Your Bathroom Need a Revamp?
Modernise your bathroom with a new layout and fixtures!
Most people get confused between Contemporary and Modern bathrooms, often thinking of them as the same thing. This however is far from reality. Modern bathrooms reflect a post world war era between the 1920's and 1930's. This style took the world by storm and started a bathroom design revolution. Contemporary bathrooms on the other hand represent the move away from traditional bathrooms with clean sleek lines and represent whatever is the 'it' design of the moment. When designing a contemporary or modern bathroom, it is vital to have good solid experience and knowledge about the elements that represent the bathroom.
At Superior Renovations we have dedicated design and renovation teams that have experience building contemporary and modern bathrooms in Auckland. We like things simple and have a simple process from free consultation till completion. We have a project manager for every bathroom we renovate, ensuring that you are part of the process every step of the way.

Contemporary VS Modern
Style Tips
Contemporary bathrooms:  Contemporary bathrooms usually feature sleek and simple designs. Such bathrooms do not usually have a lot of ornaments or accents. Contemporary bathrooms work well in small and large spaces. Their straight lines and angular shapes can make a small space functional and a large space elegant. As contemporary bathrooms represent the 'current' mood of the market in Auckland, the materials used in such bathrooms are often things that have just become available. For example you would not use wood in a contemporary bathroom unless of course you want to. Materials such as stainless steel, glass, laminates and plastics are more commonly used in contemporary bathrooms.
Modern bathrooms:  They usually represent a mid century look combining angular lines with geometric patterns. This movement really took off after World War 2 and focused on bathrooms with great design combined with functionality without the frills of the past. Modern bathrooms can work particularly well for smaller spaces as modern bathrooms are all about a combination of style and functionality. You can combine materials such as wood and stainless steel to bring out a modern feel. Usually contrasting colours and geometric shapes work well in modern bathrooms with a focus on simplicity. The accents used in modern bathrooms are also kept to a minimal. Accents could include a big carved chair in the corner.
Alma Uka
Full House Renovation for a Rental Property
"I'm absolutely amazed with the results with my property, with the quality of workmanship, with professionalism, they handled every single detail it was absolutely fantastic"
Hillsborough, Auckland
George Gaffley
Renovation of 2 bathrooms
"It felt like a friendship kind of relationship, There was alot of communication and trust.. I would come home after work and see something has else been done..Life is much easier, theres no fighting over who using the shower first and the renovation was fantastic"
Manurewa, Auckland
WHERE TO GO FROM HERE
We've been on google. We know we're not the only home renovation company in Auckland! But if our work really strikes a chord with you and captures a little of who you are and what you're after, then maybe we're a good fit for each other.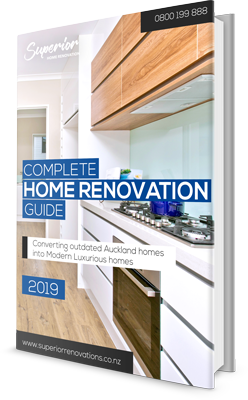 Take advantage of this FREE guide (48 pages), whether you're already renovating or in the process of deciding to renovate, it's not an easy process, this guide which includes a free 100+ point check list – will help you avoid costly mistakes.
bathroom renovations auckland cost, bathroom renovations on a budget nz, bathroom renovations Auckland, affordable bathroom renovations Auckland, bathroom renovations north shore Auckland, bathroom renovations south Auckland, bathroom renovation ideas nz, bathroom renovations Auckland, bathroom designs, small bathroom renovations, renovated bathrooms, home renovation, house renovation, bathroom design ideas, kitchen and bathroom renovations