LOOKING FOR A CLASSIC KITCHEN RENOVATION?
Not sure where to start?
Classic or traditional kitchens are in fact the most popular type of kitchen in Auckland as it speaks to a great many people. They use natural and traditional materials such as wood, granite, and stone. The designs are usually simple with a few old accents reflecting an old world charm. They are also very functional as they boast many cabinets and drawers for storage. They are great for entertaining as they are usually spacious. They can also work well in small spaces if planned and designed well.
At Superior Renovations we have a design and renovation team which focuses on classic kitchens. They have years of experience and expertise in designing and renovating traditional kitchens for Auckland home owners. At your free consultation, you can discuss your specifications at length. They also have some great ideas that they will be happy to share with you if you are feeling a bit unsure about your vision.
As a company we do not focus on small renovations but focus on either renovating the entire kitchen or building it from scratch. The reason for this is that small jobs like changing cabinetry or adding a counter top does not challenge us enough.


Alma Uka
Full House Renovation for a Rental Property
"I'm absolutely amazed with the results with my property, with the quality of workmanship, with professionalism, they handled every single detail it was absolutely fantastic"
Hillsborough, Auckland
Stephanie & Kieran Eades
Bathroom Renovation + Kitchen Renovation
"To me it just seems like he just slotted in like he's always known us, there was no awkward moments…he was just a part of the family…very personable, easy to talk to and always calm all the time and thats what we really liked.."
Wattle Downs, Auckland
WHERE TO GO FROM HERE
We've been on google. We know we're not the only home renovation company in Auckland! But if our work really strikes a chord with you and captures a little of who you are and what you're after, then maybe we're a good fit for each other.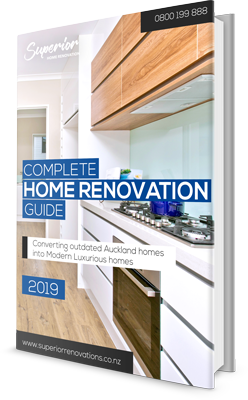 Take advantage of this FREE guide (48 pages), whether you're already renovating or in the process of deciding to renovate, it's not an easy process, this guide which includes a free 100+ point check list – will help you avoid costly mistakes.
Keywords: kitchen makeover Auckland, kitchen renovation cost, how much does it cost to renovate a kitchen nz, kitchen renovations north shore, new kitchen nz, kitchen renovations west Auckland, kitchen renovations manukau, kitchen design, home renovation, house renovation, kitchen and bathroom renovations