THINKING OF RENOVATING YOUR KITCHEN?
Not sure where to start?
Our designers and renovators are trained and experienced to replicate any type of style that you might have in mind. We understand that you might not want a particular style, but a kitchen that reflects diverse styles or you might want to come up with a completely unique style of your own. Just show us picture and we will replicate it for you. If you need advice from our trained specialists on what looks good and what will work well for your Auckland home.
We have a wide portfolio of counter tops, materials, cabinets, flooring, wall paper and accents for you to choose from and make a kitchen which is unique to your specifications. All these products are locally sources so you know that you will always get the best quality possible. We offer a free of charge on site consultation which will be the perfect opportunity for you to speak to our project manager about your custom kitchen. We provide a full service from conceptual design through completion with a project manager on site at all times.


After your initial consultation, your existing kitchen space will be measured up ready for the design process,
you'll be put through a series of steps to turn your vision into a 3d model.
Alma Uka
Full House Renovation for a Rental Property
"I'm absolutely amazed with the results with my property, with the quality of workmanship, with professionalism, they handled every single detail it was absolutely fantastic"
Hillsborough, Auckland
Todd Chandler
Full House Renovation
"It now feels like a big, simple, inspiring space, whereas before it was a big space but it was very dated and there was a lot of distractions around – now it's quite a nice clean, modern, minimalist feel to it. It felt like before, it was a 1980's home, but now when you walk in, the house is impressive, it's a lovely space to be in, it feels impressive and everyone who comes here are impressed and enjoys it – but it still feels like a home.."
Glendowie, Auckland
WHERE TO GO FROM HERE
We've been on google. We know we're not the only home renovation company in Auckland! But if our work really strikes a chord with you and captures a little of who you are and what you're after, then maybe we're a good fit for each other.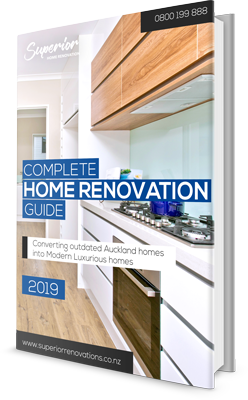 Take advantage of this FREE guide (48 pages), whether you're already renovating or in the process of deciding to renovate, it's not an easy process, this guide which includes a free 100+ point check list – will help you avoid costly mistakes.
Keywords: kitchen makeover Auckland, kitchen renovation cost, how much does it cost to renovate a kitchen nz, kitchen renovations north shore, new kitchen nz, kitchen renovations west Auckland, kitchen renovations manukau, kitchen design, home renovation, house renovation, kitchen and bathroom renovations