DO YOU LOVE A RUSTIC LOOK FOR YOUR HOME?
But not sure where to start?
Rustic or Country kitchens can be a very fun experience to design and renovate. Rustic Kitchens instantly bring the beautiful yet outdoor rugged life into a home to give it a feel of mountain cabins and lodges of New Zealand. Rustic kitchens have a 'worn and rugged' look to them that gives them a different character compared to other kitchen styles. Rustic kitchens can be made to look elegant by a few simple tricks.
Rustic kitchens are becoming popular with Auckland home owners as they provide a fresh approach to city homes. Rustic kitchens can make a good focal point of your home, especially if it is a fairly large kitchen. Rustic kitchens come in many different styles and can in fact suit most home interiors. Achieving a rustic look might sound simple but in fact it can be quite tricky if you are not going for a strictly cabin feel. Designers and renovators need to have experience making rustic kitchens and good knowledge of how the elements can be altered to make them work with the rest of the house.
At Superior Renovations we have a design and renovation team which is solely dedicated, trained and experienced in renovating rustic kitchens. They will work with you and our project manager to ensure that the reality is an exact reflection of your vision.  Most rustic elements are made of natural materials like different textures and types of wood and stone. These materials can be treated to many different textures and finishes to give very diverse styles.

Stephanie & Kieran Eades
Bathroom Renovation + Kitchen Renovation
"To me it just seems like he just slotted in like he's always known us, there was no awkward moments…he was just a part of the family…very personable, easy to talk to and always calm all the time and thats what we really liked.."
Wattle Downs, Auckland
Donny Phillips
Full House Renovation
"I think it's to his nature, he takes everything on-board and fixes it, and thats what you want to see; you don't want to be mucked around with just being told what you wanted to hear, you want action and he was pretty good at it…"
Glenfield, Auckland
WHERE TO GO FROM HERE
We've been on google. We know we're not the only home renovation company in Auckland! But if our work really strikes a chord with you and captures a little of who you are and what you're after, then maybe we're a good fit for each other.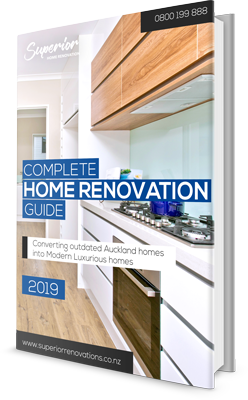 Take advantage of this FREE guide (48 pages), whether you're already renovating or in the process of deciding to renovate, it's not an easy process, this guide which includes a free 100+ point check list – will help you avoid costly mistakes.
Keywords: kitchen makeover Auckland, kitchen renovation cost, how much does it cost to renovate a kitchen nz, kitchen renovations north shore, new kitchen nz, kitchen renovations west Auckland, kitchen renovations manukau, kitchen design, home renovation, house renovation, kitchen and bathroom renovations