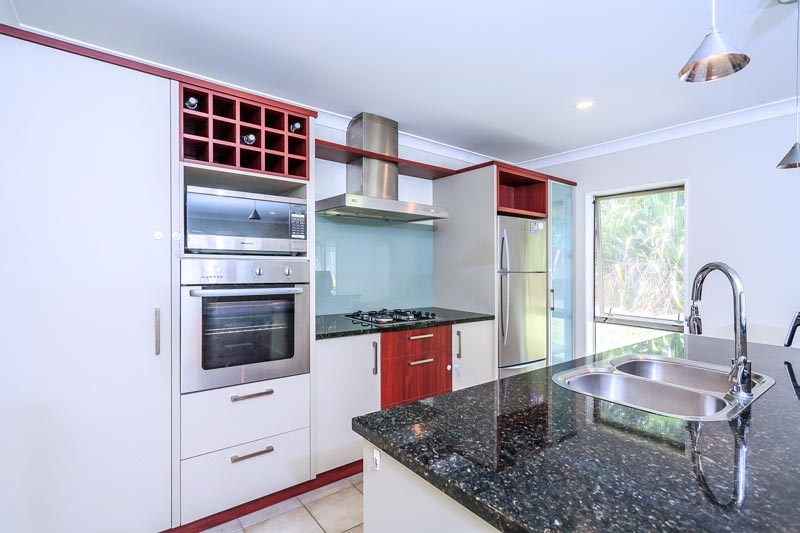 How to Choose Custom Kitchen Cabinets For Your Kitchen Renovation
Research shows that we spend more of our waking hours in our kitchen than in any other room in the house! With so much time spent in one area of your home, it's important to update this space with a classy, comfortable look that suits your unique needs and style.
Custom cabinets are a great way to add to your kitchen remodel and update this space. With so many different kitchen cabinet options out there, you will want to consider some important factors before making a selection.
Custom Cabinet Space for your Kitchen
When selecting cabinets that work well in your home, it is important to consider how much space you can dedicate to your cabinets.
This part is especially important to consider if you are on a tighter budget. If you have a lot of room for cabinet space but a lower budget, you will want to consider a less expensive, simpler design for your cabinets.
It's also important to choose cabinets that provide you with enough space to fulfill your storage needs. If you have enough room in your kitchen for cabinets with an extra inch or two of depth, it makes all the difference when it comes to storing your larger pots and pans. You may want to work with a professional designer for this step to learn more about your different cabinet options.
The following options are great for helping you organize and store unique kitchen items such as wine bottles, seasonings, large pots and pans, dish towels, and cleaning materials:
Pull-out cutting boards
Roll-out trash and recycling spaces
Roll-out trays
Lazy Susans
Mini pantries
Baskets and bins
Wine racks
Plate racks
And much more! 
Custom Cabinet Materials for your Kitchen
Choosing the right material for your kitchen cabinets can be a big task!
Cabinets make a big style statement in your kitchen and the doors, drawer fronts, and side panels come in a wide variety of options and prices. When considering cabinet material, you will want to carefully select something that works well with the overall style you would like to bring into your kitchen.
Among the most popular types of cabinetry wood are maple, oak, and cherry. Once you have chosen your type of wood, you will have virtually limitless options to change the appearance with paint colors or stains.
Here are some top brands you will want to consider choosing for quality kitchen cabinets:
Timberlake cabinets
Decorá cabinets
Crystal cabinets
Showplace cabinets
Choosing the right kitchen cabinet design and material is no easy task! That's why there's people out there to help you.
Custom Cabinet Style for your Kitchen
In order to choose the right cabinet style for your space, you will first want to consider the look you are going for.
Would you like your kitchen to have a more traditional feel or are you into sleek, modern designs?
Modern Style Kitchens
If you have decided to go with a modern kitchen, you will want to choose cabinets that have simple edging and design. You will be happy to know that this style of cabinetry is often easier to maintain because dust is less likely to get caught in smaller crevices.
Traditional Style Kitchen
If you would like to go with a more traditional kitchen, you will want to choose cabinets that have deeper, more detailed edging. This look will give your cabinets more depth and character!
Light Colored Kitchens
Lighter colors are known for making spaces appear more open. If you would like to brighten up your kitchen space or if you are working with a smaller floor plan, you will want to consider choosing white cabinets.
Darker Toned Kitchen
If you have plenty of space in your kitchen and you would like a deep, rich, luxurious feel, you will want to consider choosing a dark-toned wood. When choosing a darker toned cabinet material, you should keep in mind that darker colors tend to become more of a focal point in a room.
Custom Cabinet Maintenance
When it comes to maintaining your kitchen cabinets, some people prefer a material that means less upkeep.
If you are one of these people, you should consider choosing a door style with minimal detail. Raised panel cabinet styles mean slightly more upkeep because they have edges and nooks where dust can cling to. If you are looking for a simple, less detailed cabinet design, you will want to check out shaker style and slab door front options.
Low Maintenance Cabinetry Tips:
You will want to opt for flush cabinet ends that match together seamlessly to avoid edgework that catches dust.
For modern kitchens, choose simple, flat surfaces with little or no raised edges or detail work to avoid dirt and dust build-up.
For traditional kitchens with deep edges and raised paneling, choose a material with a glaze. This helps fill corners where dust can hide and darkens the surface so you can't see dirt).
For more additional factors to consider before choosing the right custom cabinetry for your kitchen, contact the professionals at Superior Renovations Today.
Need more information?
Take advantage of our FREE Complete Home Renovation Guide (48 pages), whether you're already renovating or in the process of deciding to renovate, it's not an easy process, this guide which includes a free 100+ point check list – will help you avoid costly mistakes.
Download Free Renovation Guide (PDF)
---
Still have questions unanswered? schedule a no-obligation consultation with the team at Superior Renovations

---
Or call us on   0800 199 888
---
Have you been putting off getting renovations done?
We have partnered with Q Mastercard ® to provide you an 18 Month Interest-Free Payment Option, you can enjoy your new home now and stress less.
Learn More about Interest-Free Payment Options*
*Lending criteria, fees, terms and conditions apply. Mastercard is a registered trademark and the circles design is a trademark of Mastercard International Incorporated.