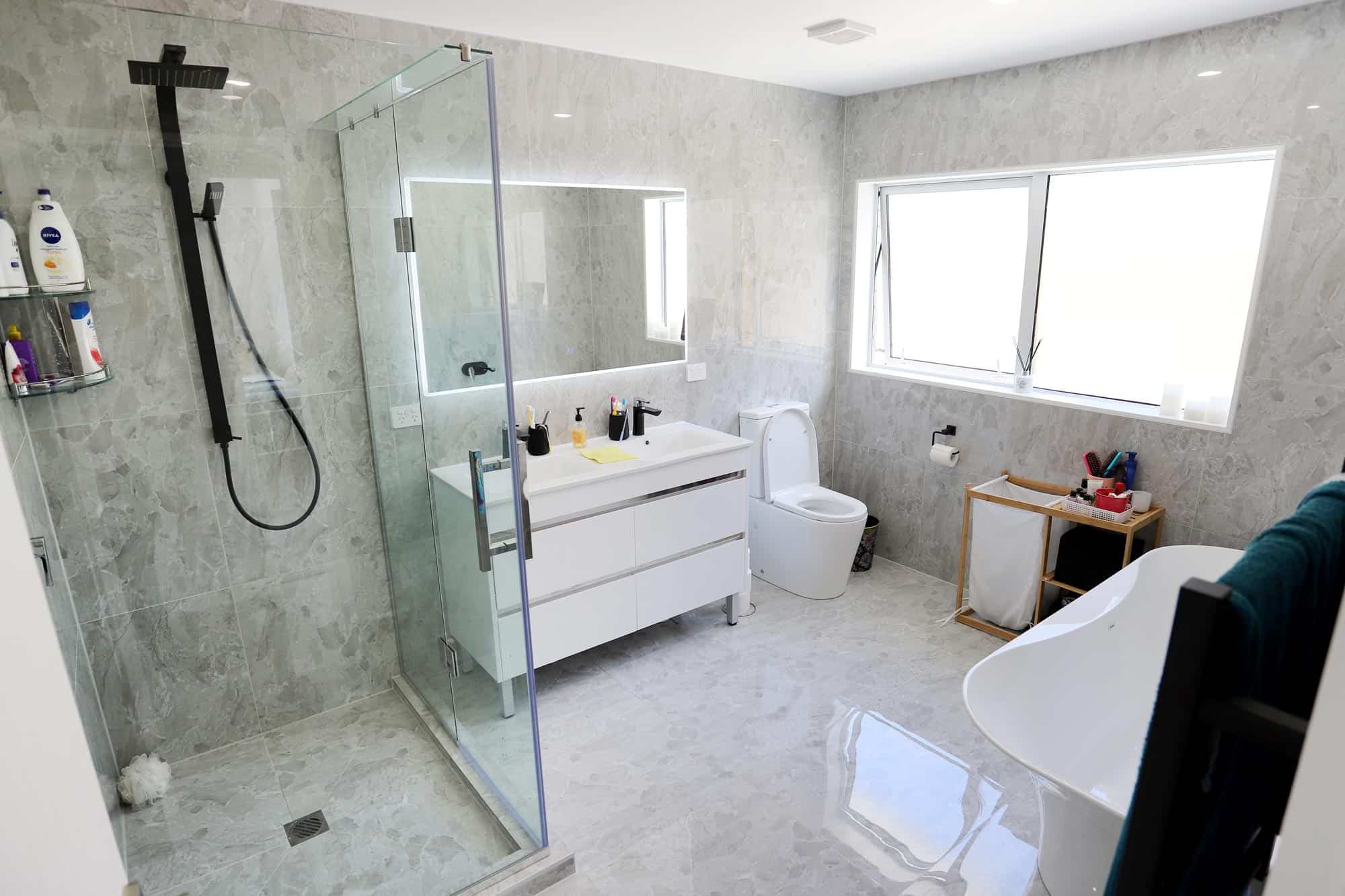 Bathroom Renovation Cost Calculator NZ for 2020 (updated)
Bathroom renovations are an important part of any household makeover and there are a lot of things to consider, vinyl vs tiles, new cabinetry and more. Bathroom renovations have great potential to increase the value of your home for resale, or make it more functional for your family.
This Bathroom Renovation Cost Calculator (Updated on April 2020 to reflect market prices of product and labour) is designed only for you to get an indication of what you can expect to invest based on the provided information  – but there are more factors that could impact on the cost of the project (Eg type of cabinets, type of tile, repair work required, necessary plumbing works, custom requests etc)
Once you've generated an estimate and completed the form – you would be emailed a break-down of costs and estimate – we will then follow up with you to discuss your estimate and answer any questions you may have.
What kind of bathroom are you looking to undertake?
Only applicable if you are getting a full bathroom renovation, to be installed prior to tiling.
10
Length x Width (metres) = Square Metre
Cost of tiling will be calculated on average cost of product cost.
Normally done together along with the bathroom renovation because it works out to be more cost-effective.
If there is going to be additional plumbing or structural changes involved, it's likely you'll require consent. For more information about this, visit this blog https://superiorrenovations.co.nz/what-renovations-need-building-consent-in-auckland/
A common add-on for those who currently have a low pressure hot water cylinder, it will give you more options for fittings and improve water flow and heating efficiency.
Where to send the results?
Please fill in your details below and your results will be sent straight to your email inbox. (double check your junk mail folder)
To sum up
Is the Bathroom Renovation Cost Calculator (NZ) free to use?
Yes, it was developed by Superior Renovations for the purpose of providing costings for bathroom renovations to visitors, and it this was partly triggered by popular requests.
What is the average cost of a standard Bathroom Renovation?
The average cost (inclusive of materials, design, project management, labour, plumbing and electrical) can range from $18,000 to $24,000 dependant on choice of materials/fittings.
Does renovating a bathroom require building consent?
Renovating bathroom does not require building consent unless there is alterations to the buildings structure such as removal of a wall, or change in the plumbing (adding or removing)
Please note: Whilst all information is considered to be true and correct at the date of publication, changes in circumstances after the time of publication may impact on the accuracy of the information. The information may change without notice and Superior Renovations is not in any way liable for the accuracy of any information printed and stored or in any way interpreted and used by a user.