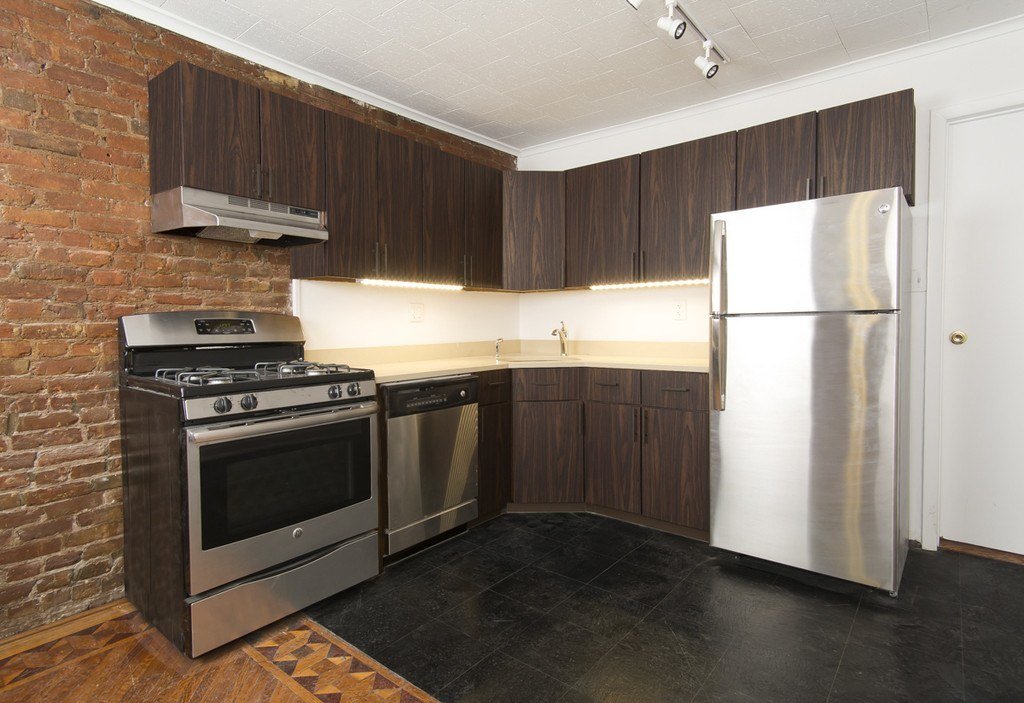 Cost Of Replacing Kitchen Cupboard Doors in NZ
All you need to know about the costs of fitting new kitchen cupboard doors including materials, labour and time frames within New Zealand.
What can you expect from replacing kitchen cupboards
Kitchen cupboard door replacement is a great way to update your kitchen at a fraction of the cost of a new kitchen renovation project!
Our renovation experts have great insights into what the costs for such renovations are, hence this article will give you an idea of costs and price range for replacing kitchen cabinets.
Most kitchens have carcasses (the actual body/frame of the cupboard) that are the same standard sizes, so you can get new doors and drawer fronts, along with kickboards, to give your kitchen a stylish makeover without breaking the bank!
There is a huge difference in prices charged for this job, particularly between small local traders and the larger national companies, so it is even more important to shop around and get a few prices when looking to replace your kitchen cupboard doors.
Many companies will try and sell you a new kitchen rather than just replace doors and drawer fronts, as the profit margins are much higher, but stick to your guns and firmly request quotes for new cupboard doors only, otherwise you could be talked into buying a complete new kitchen!
The estimates you get generally won't include the cost of new kitchen worktops or flooring, but having these related jobs done at the same time would certainly finish off your updated kitchen nicely! But even just the new cupboard/drawer fronts will give you a kitchen that looks as good as new, as long as you have everything fitted professionally by an experienced kitchen fitter/joiner.
Over the last few years replacement kitchen doors have become a big part of the kitchen remodeling business, many people update their existing kitchens by simply fitting new kitchen doors to the old kitchen cabinets. This is a far cheaper alternative than replacing the old kitchen completely and who even notices that the old cupboards have not been changed anyway? It is also much quicker to replace doors and drawer fronts than to replace the kitchen cabinets. So if your kitchen cabinets are in a good order and you like the layout of your kitchen the way it is, then resurfacing the kitchen cabinets that are already fitted could be a great option.
---
Kitchen cabinetry Cost Calculator tool
by Little Giant Interiors
The average cost of kitchen cabinet doors in Auckland can vary greatly depending on a number of factors, including the size and layout of the kitchen, the materials used, and the complexity of the design. Try this Cost Calculator tool by Little Giant Interiors.
---
Kitchen Cupboard Doors Ideas and Designs
1. Shaker Style Kitchen Cupboard
The most common style for cabinets today is the Shaker-style. The Shaker-style consists of five pieces of flat-panel, creating a frame with four pieces and with a single flat centre panel as the fifth piece. This is a popular trend because of the simple and classic look they offer to either a traditional or contemporary design.
2. Louvered Style Kitchen Cupboard
Louvered kitchen cabinets come with horizontal wooden slats, as well as a hefty price tag. With a design typically seen on windows, furniture pieces, and interior doors, louvered cabinets add a unique style to kitchen cabinetry.
3. Flat-Panel or Slab Style Kitchen Cupboard
Also known as "slab" cabinet doors, flat-panel kitchen cabinet doors are simple but stylish. The flat-panel kitchen cabinet style offers hard lines and minimalist form and lacks any expensive detail. The appearance of the simple flat-panel cabinet makes it a great fit for both contemporary and modern kitchens.
4. Inset Style Kitchen Cupboard
Just as their name suggests, inset-style cabinets are made up of an inset door set inside the cabinet frame instead of outside of the frame like typical cabinet doors. Each door is designed and built using incredibly precise measurements to ensure the wood sits inside the frame and opens and closes correctly.
5. Distressed Style Kitchen Cupboard
Looking for an antique-style kitchen? If so, you'll probably want to go for distressed cabinets and drawers. Available from most manufacturers, distressed-looking cabinets can come in any door style with the corners rubbed off and other distressing techniques done to create an old feel.
6. Beadboard Style Kitchen Cupboard
Made of rows of vertical planks with indentation or ridges, known as "beads," between each blank, beadboard cabinetry offers a more dynamic look than some other styles, such as flat kitchen cupboards. The look of the beads gives this style cabinet door texture and makes for a perfect country farmhouse or cottage style kitchen.
7. Thermofoil Style Kitchen Cupboard
Thermofoil kitchen cabinets are molded out of medium-density fiberboard (MDF). This style door is then wrapped in a type of plastic coating and baked under intense heat to be sealed. The process leads to a durable and cost-effective kind of kitchen cabinetry. Usually mass-produced, thermofoil cabinets only come in solid colors and are imitation wood. However, these cabinets are also inexpensive.
8. High Gloss Style Kitchen Cupboards
Gloss acrylic is a newer, cutting edge kitchen design material that is rapidly gaining in popularity due to it's durable, moisture resistant finish. A bold, simple, stunning kitchen cabinet that has the versatility of offering textured, satin or gloss finishes.  Hardwearing and easy to clean, it is an international standard of finish.
Kitchen Cupboard Doors DIY option
Most people with decent DIY skills can change cabinet doors and drawer fronts by themselves as long as they take their time.
If you feel you can't do this by yourself, simply get in touch a local kitchen fitter or joiner as it will be just one or two day's work for them with the right tools. The selection of new kitchen doors available to buy today is incredible and still growing – from places like Placemakers, Mitre 10 and ITM. Mitre 10 has quite a large range of kitchen doors you could purchase yourselves and simply find an installer to get it installed for, this would be the cheapest way to get your kitchen doors replacement (not taking into consideration cost of removal and repair work if required).
Whether you prefer contemporary kitchens of traditional kitchens, or anything in-between, you will be able to find replacement cabinet doors and facings to suit. Many companies will supply replacement kitchen doors which are completely blank with no drillings so you can place the handles and hinges exactly where you would like them to be. They also have no hinge holes as many kitchen cabinet manufacturers place their hinges at different heights, so buying doors with the holes already in them will limit you in terms of what type of cabinets they will fit.
Many people have discovered that replacing your entire kitchen, when a makeover looks just as good, does not make much sense. For the majority of people, they will save thousands when compare to the cost of an entire new kitchen, plus there's less stress and mess with a simple kitchen facelift. No need to empty all of your cupboards, and the entire job rarely takes longer than 1-2 days. On average, by replacing your old kitchen unit doors with new ones you will save at least half the money you would have spent on a comparable new kitchen – and you could potentially save much more as that saving was based on getting new kitchen worktops and sink, oven and hob too! Of course saving all this money is no good if you don't like the finished product, but you really would be hard pushed to tell once the job is done, the new doors, kick plates and drawer fronts will completely transform the kitchen.
Buying pre-built Kitchen Cabinets from retailers like Mitre 10
When it comes to remodeling or renovating your home, choosing the right cabinets is crucial to creating the perfect look and feel. While custom cabinets may seem like the ideal solution because it is made to fit, they often a bit more expensive compared to buying off the shelf (eg. Mitre10) and longer lead times. On the other hand, prebuilt cabinets in standard sizes are readily available in stores like Mitre10 and can be a more cost-effective and efficient option if it suits your kitchen – but you'll need to install it, or find an installer to do it.
Prebuilt cabinets from places like Mitre10 is generally more affordable than custom cabinets from manufacturers. They are manufactured in large quantities and come in standard sizes (standard is the keyword here), which means the production cost is lower. These cost savings is passed onto the consumer, making prebuilt cabinets are definately a more budget-friendly option.
However, one of the main disadvantages of prebuilt cabinets is that they may not fit perfectly in your space. Every home is unique, and if you have an irregularly shaped or sized space, prebuilt cabinets may not be the best solution. In this case, custom cabinets that are manufactured to fit your exact measurements may be a better option.
Here are some advantages of getting custom cabinets done from kitchen manufacturers:
Personalization: With custom cabinets, you can have complete control over the design and customization of your cabinets. You can choose from a variety of materials, finishes, colors, and hardware options, ensuring that the cabinets are tailored to your specific tastes and needs.
Perfect Fit: Custom cabinets are designed and built to fit your space perfectly, ensuring that every inch of your kitchen is utilized efficiently. This means that you won't have to worry about awkward gaps or wasted space, and your cabinets will look and function exactly as you want them to.
High-Quality Materials: Kitchen manufacturers use high-quality materials to construct custom cabinets, ensuring that they are durable and long-lasting. This means that you won't have to worry about your cabinets wearing out or becoming damaged over time.
Expert Installation: When you work with a kitchen manufacturer to install your custom cabinets, you can rest assured that the installation will be done correctly and professionally. This means that you won't have to worry about any issues arising during or after the installation process.
Increased Home Value: Custom cabinets can add significant value to your home, as they are seen as a high-end and desirable feature. If you plan to sell your home in the future, having custom cabinets installed can make your home more attractive to potential buyers.
Warranty: Most kitchen manufacturers offer warranties on their custom cabinets, which means that you can have peace of mind knowing that your investment is protected.
Overall, getting custom cabinets done from kitchen manufacturers is a great option for those who want a high-quality and personalized solution for their kitchen. While custom cabinets may be more expensive than prebuilt cabinets, they offer a range of benefits that make them worth the investment.
Ultimately, the decision to choose prebuilt cabinets versus custom cabinets depends on your budget, timeline, and the specific needs of your space. Prebuilt cabinets are a great option for those looking for a budget-friendly and convenient solution, while custom cabinets are ideal for those who require a precise fit and unique design.
The Cost Of Replacing Your Kitchen Cupboard Doors in NZ
The average cost to replace kitchen cupboard doors for a regular-sized kitchen would normally cost around $600+gst in labour from a local fitter.
This price includes waste removal of the old cupboard doors, the fitting of the new cupboard doors, drawers, handles and kickboards, but does not include the costs of the materials. If you decide to receive a quote from a national company prices can be up to $2,500+gst and quite often they tell you that changing cupboard doors isn't possible without new kitchen carcasses. We suggest asking your local fitter to check if your kitchen carcasses are suitable for new cupboards doors.
The price of the actual cupboard doors themselves can vary greatly depending on size, quality, finish and style. Kitchen drawers tend to be priced at around $60-$90 each, and the cupboard doors at around $90. Kitchen door handles can add up too depending on the quality of handle you choose with prices starting at around $8 each.
Average Cost Of Replacing Kitchen Cupboard Doors NZ
Below are some estimated costs of hiring a tradesmen to replace kitchen cupboards, drawers, handles and kickboards of a standard kitchen.
| | | |
| --- | --- | --- |
| JOB TYPE | JOB DESCRIPTION | AVG. COST |
| Fit Only | 10 Doors, 4 Drawer Fronts, 14 Handles & Kickboards | $750 +gst |
| Supply and Fit | 10 Doors, 4 Drawer Fronts, 14 Handles & Kickboards | $1,600 +gst |
| Fit Only | 15 Doors, 8 Drawer Fronts, 23 Handles & Kickboards | $1,200 +gst |
| Supply and Fit | 15 Doors, 8 Drawer Fronts, 23 Handles & Kickboards | $2,500 +gst |
Need more information?
Take advantage of our FREE Complete Home Renovation Guide (48 pages), whether you're already renovating or in the process of deciding to renovate, it's not an easy process, this guide which includes a free 100+ point check list – will help you avoid costly mistakes.
Download Free Renovation Guide (PDF)
---
Or call us on   0800 199 888
---
Have you been putting off getting renovations done?
We have partnered with Q Mastercard ® to provide you an 18 Month Interest-Free Payment Option, you can enjoy your new home now and stress less.
Learn More about Interest-Free Payment Options*
*Lending criteria, fees, terms and conditions apply. Mastercard is a registered trademark and the circles design is a trademark of Mastercard International Incorporated.