Redvale, Auckland
Sarah's Bathroom Renovation – Adding
Luxury & Value to Their Home
---
Completed on Nov 2019
RENOVATION
Project Managed By
Kevin Yang
Managing Director/Project Management
kevin@superiorrenovations.co.nz
0800 199 888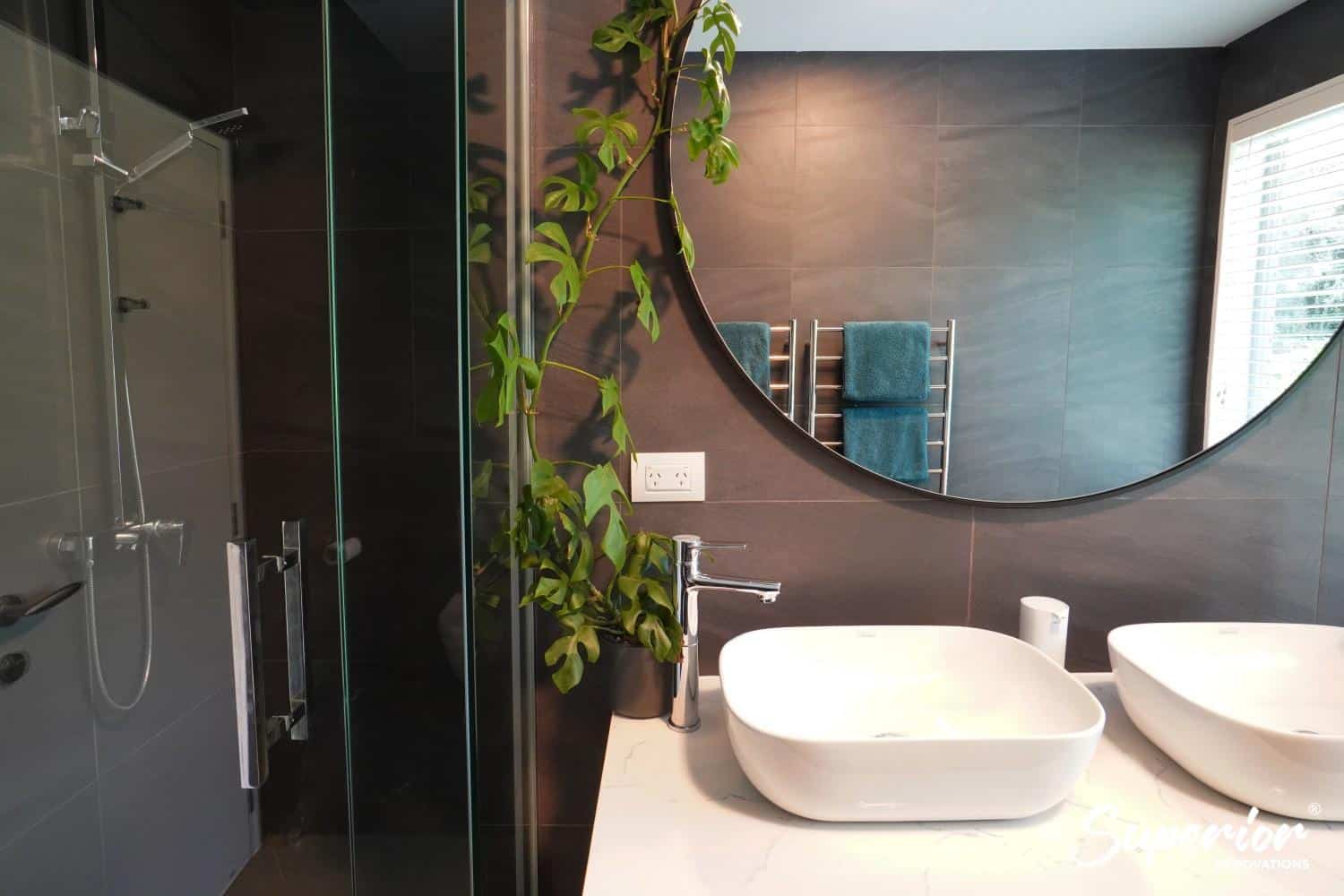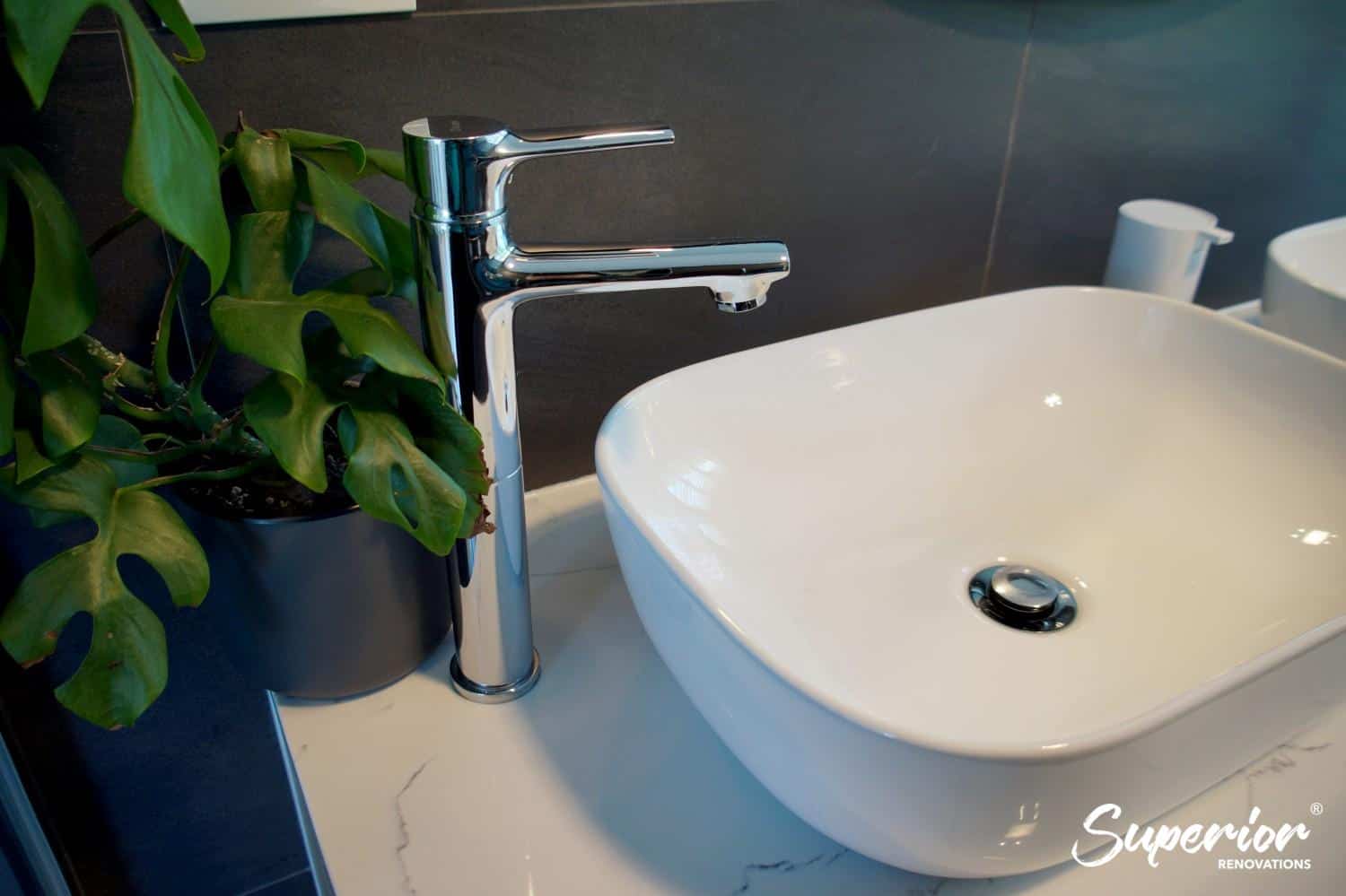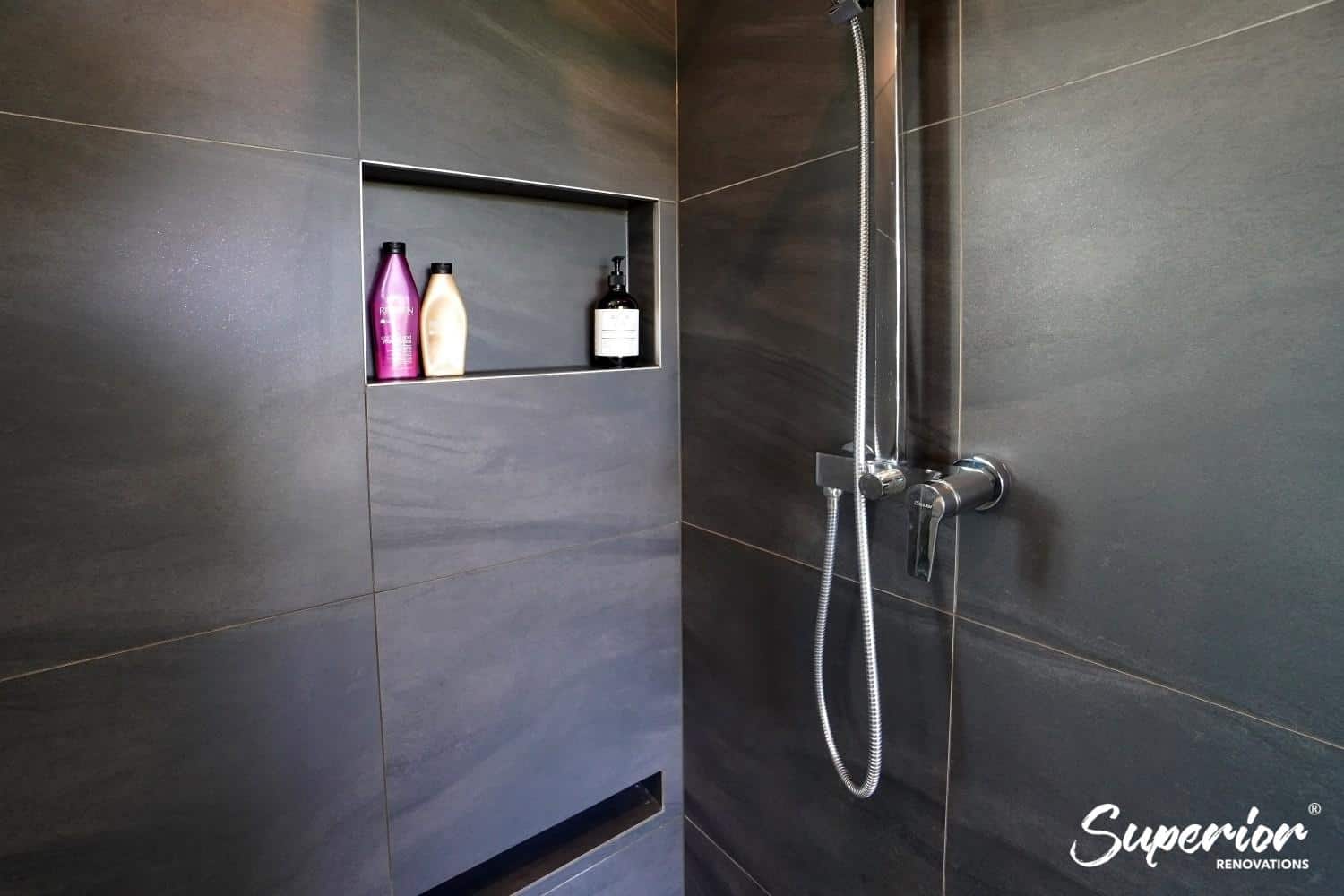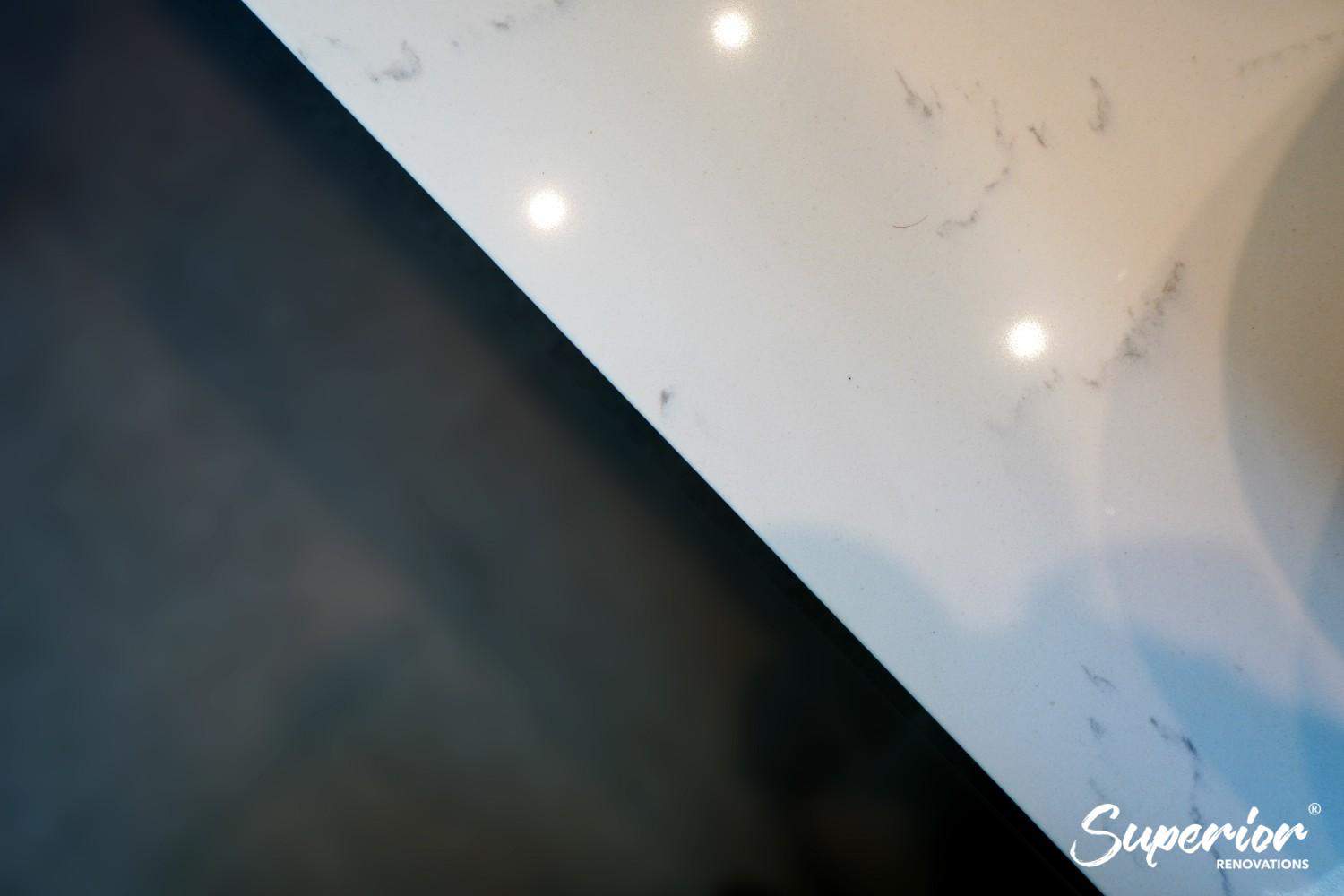 Bathroom and Laundry renovation to add value and modernise
Project Finish Date
November 2019
Renovating a bathroom with quality products and good workmanship is important in adding real value to a home if the plan is to re-sell in the future.
We renovated 2 bathrooms, a toilet and laundry for Sarah's family. While the bathroom turned out to become a space of elegance and relaxation, the real highlight of this renovation was Sarah's experience with our project manager Kevin and our renovation teams. At Superior renovations we believe that most reputable companies in Auckland can provide good workmanship but providing a seamless experience for our clients is equally as important.
"Our main reason to renovate the bathrooms was to modernise them, they were 14 years old, and to enhance the appeal and value of our home. Of key importance was value without compromising the quality" 
Sarah – Redvale, Auckland
The old bathrooms had laminate flooring, a wall that divided the shower from the vanity and dated fixtures. We demolished everything within the space as well as the wall. The great thing about one of the bathrooms was that it got plenty of natural light and all the bathrooms had high ceilings. Sarah wanted to add a warm feel to her bathrooms, so she steered away from using a light palette for her bathrooms.
She explains her thought process on the decision to choose dark colours in her relatively small bathrooms:
"The tiles we chose were dark, having the use of high ceilings and masses of natural light allowed us to play with colour. In saying that the rooms were not large but the darker tiles have opened the space up contrary to popular belief!  The darker tiles have added warmth and a sense of intimacy in these rooms which is not as easy to achieve when working with a lighter palette" 
Maximising Functionality in a small space
When asked how life had changed after her bathroom renovation Sarah said:
"Whilst the layout of the bathrooms has remained the same some, small changes have increased the functionality of the rooms incredibly.  Longer vanities and achieving larger showers have maximised these spaces. It is now too easy to lose track of time whilst showering and being relaxed in these spaces!"
The bathrooms were small but had great potential even without any change in layout. Once everything was demolished within the space, we decided to create a custom-built double vanity for all the bathrooms and laundry to suit the dimensions of the bathroom. Once we removed the old shower, we custom built a larger tiled shower adding to their experience.
Main Ensuite with a bathtub and shower
Custom Vanity
• Custom designed and built vanity with MDF boards from Bestwood
• Custom built 30mm marble look alike stone engineered countertop for the vanity
• Open spa like basins installed to add to the relaxed look of the bathroom
Bathtub, Toilet and Tiled Shower
• Large free-standing bathtub installed below the window
• Custom designed and built large, tiled shower with full water proofing on the walls and floors
• Double water fall shower installed
• A shower niche created to store shampoos and toilettes
• 2 heated shower rail installed
• A new toilet installed in a small corner behind the door
• A round LED light mirror installed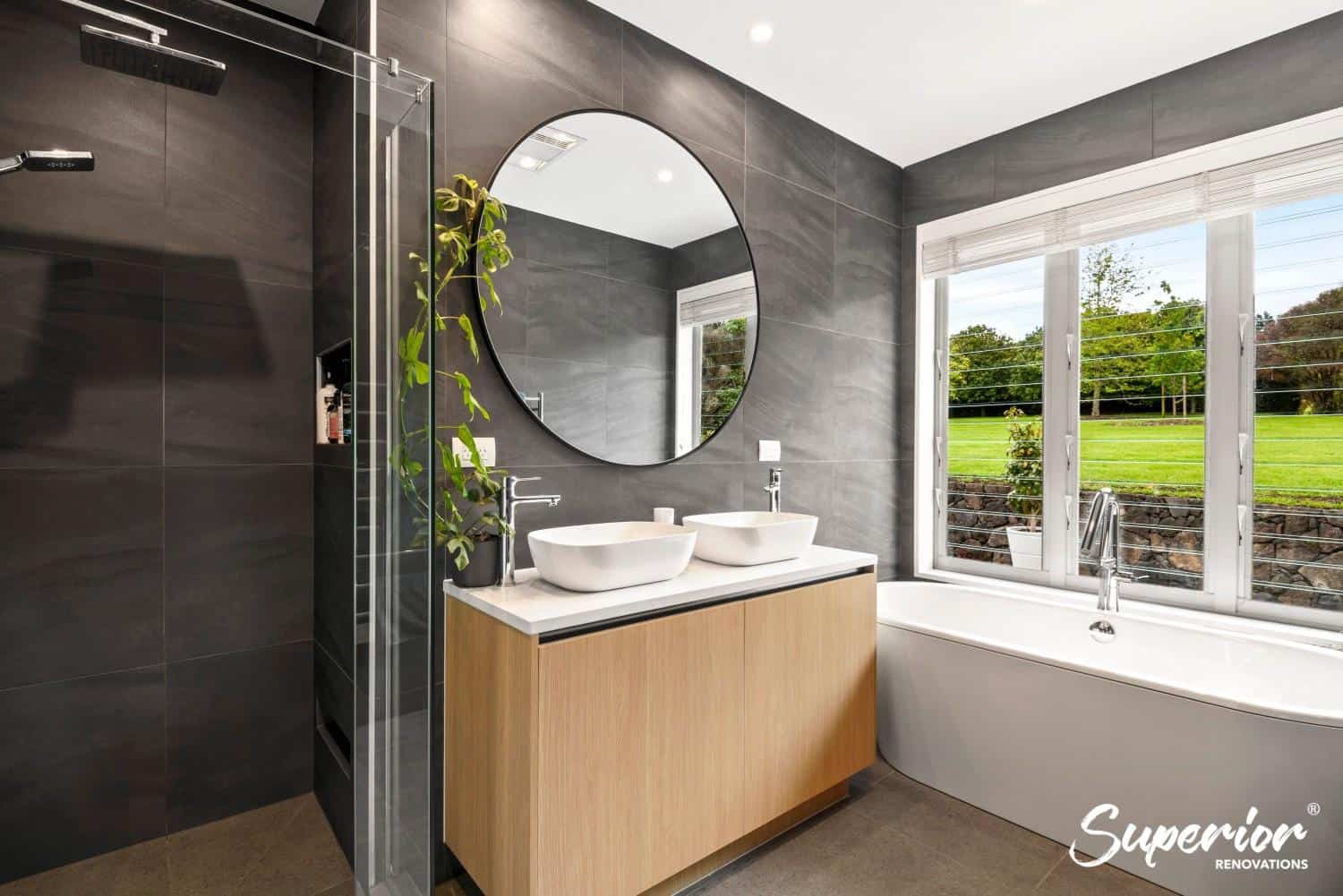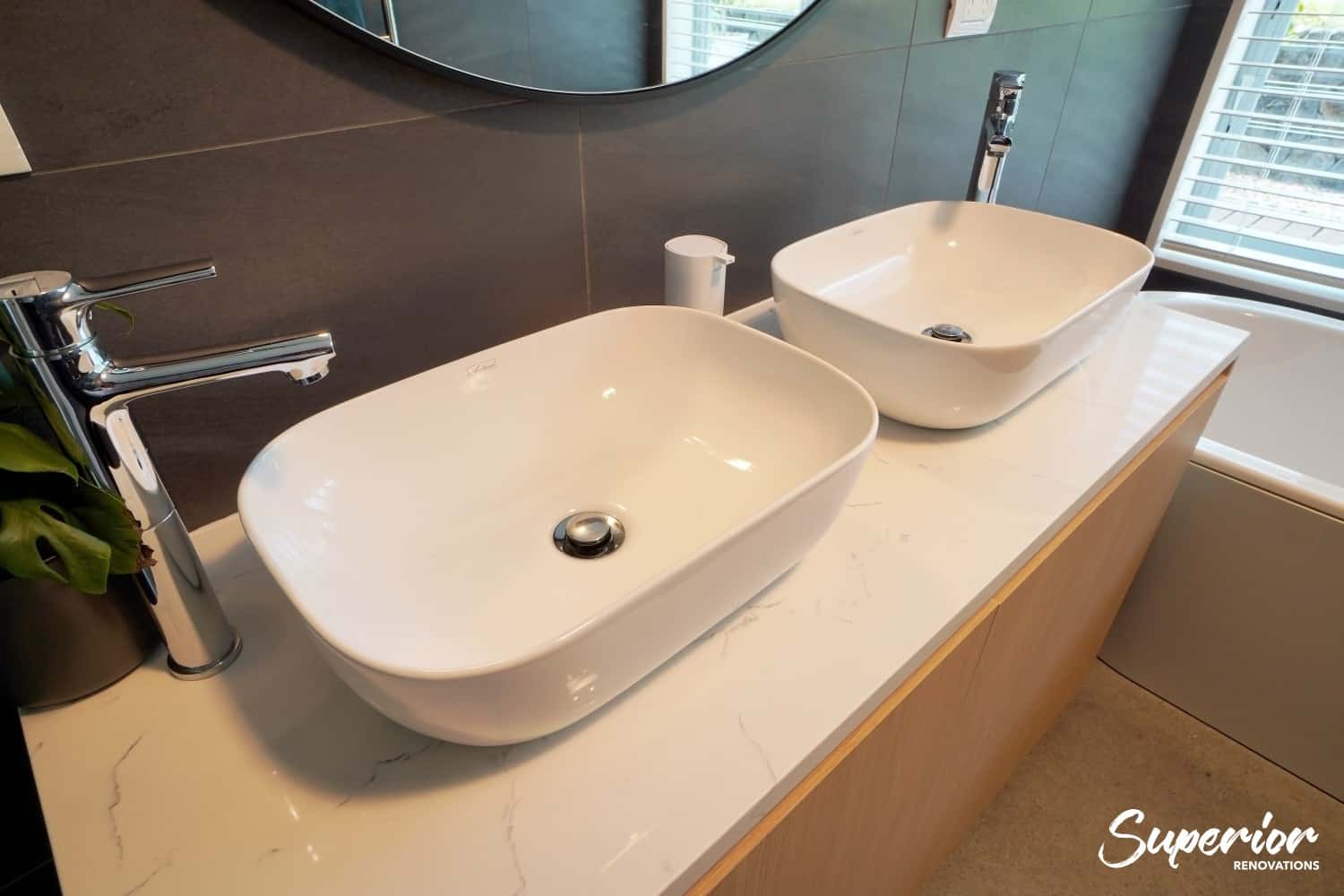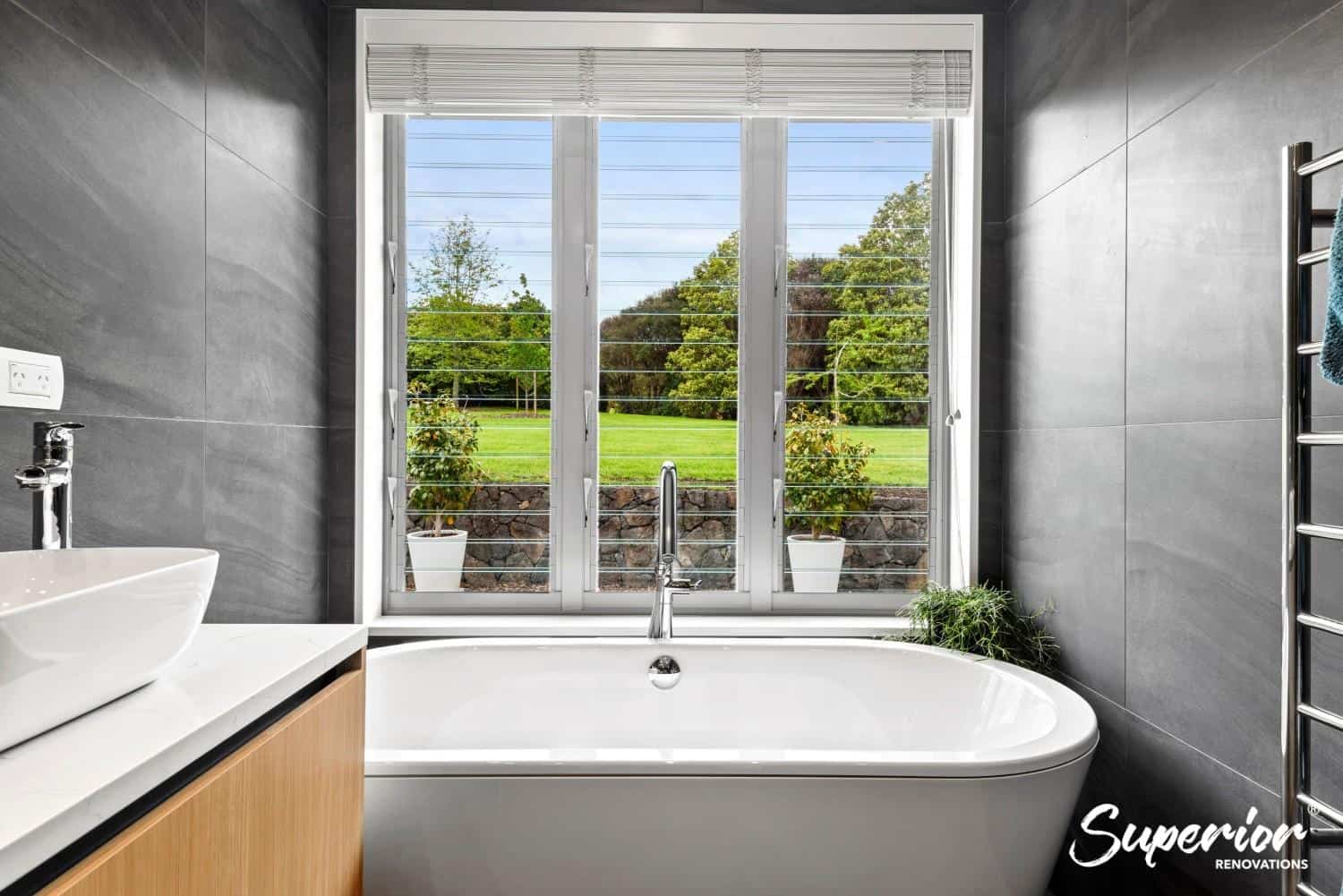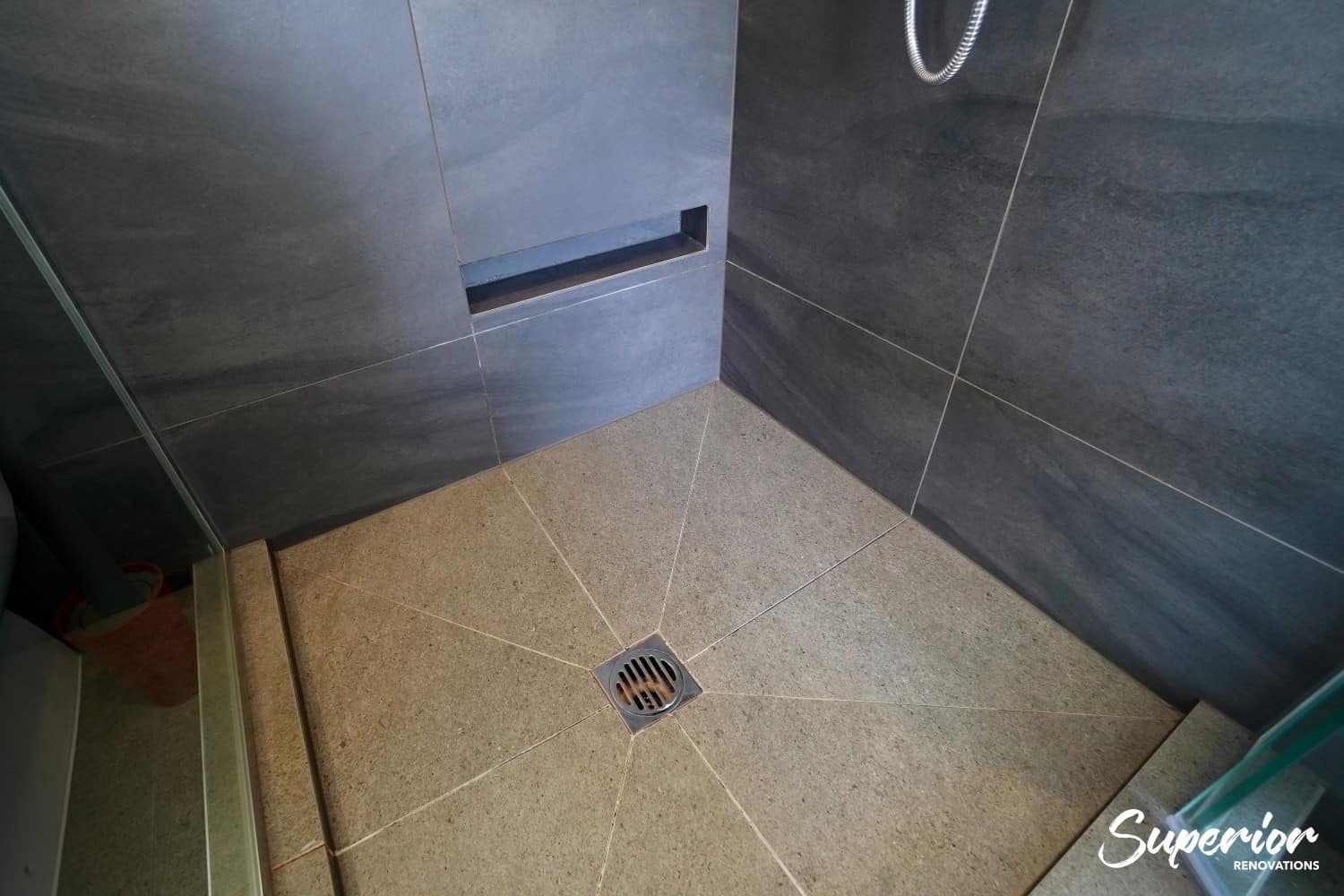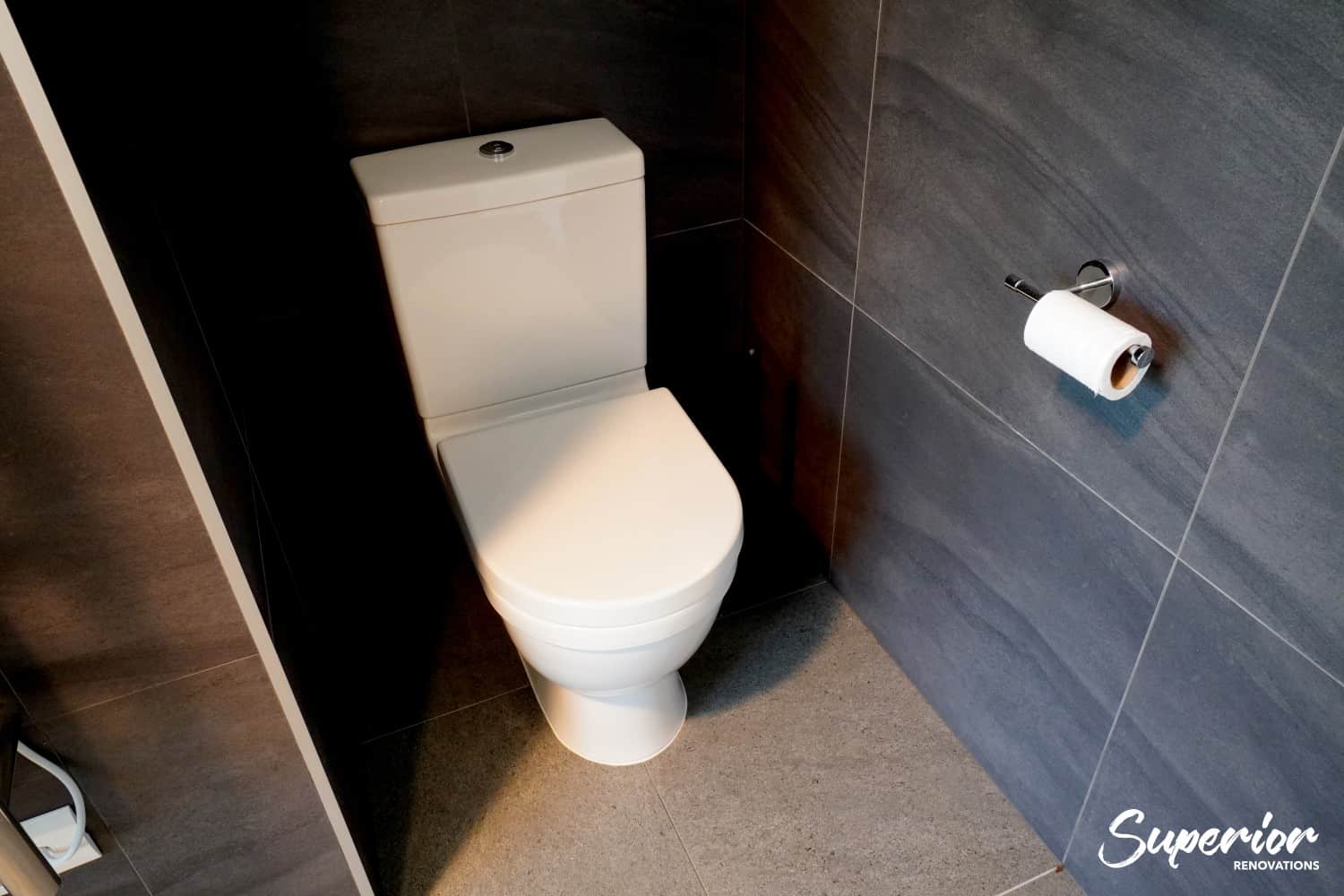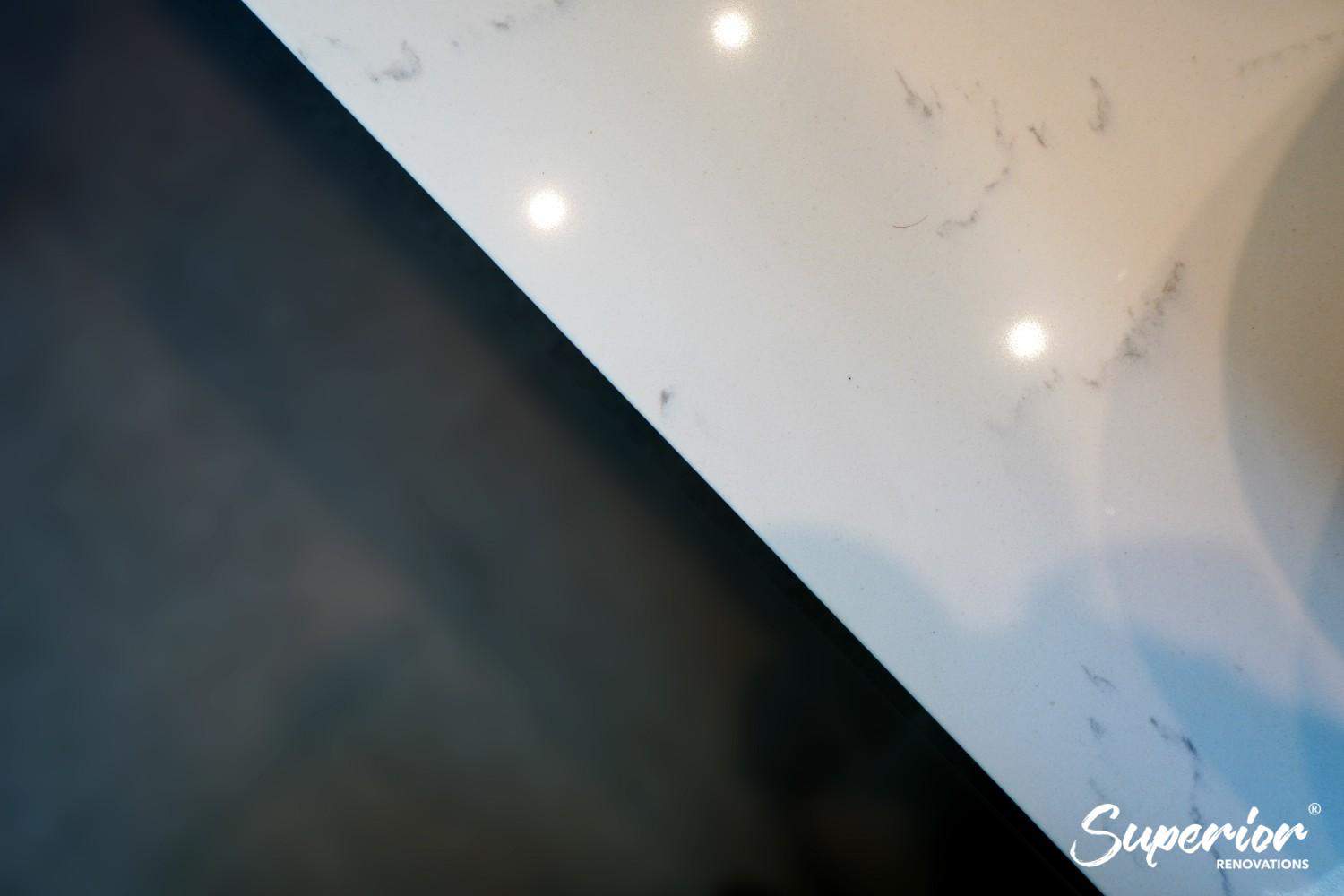 Touch screen with heating controls
• A 3 in 1 fan, heated light and light installed on the roof
• Large 600 by 600 Pirano grey matt glazed porcelain R10 antislip tiles used on the floors from tile depot
• Large 600 by 600 MI Incarico tiles used on the walls from Tile depot
• A smart system installed to control lights, exhaust fan and underfloor heating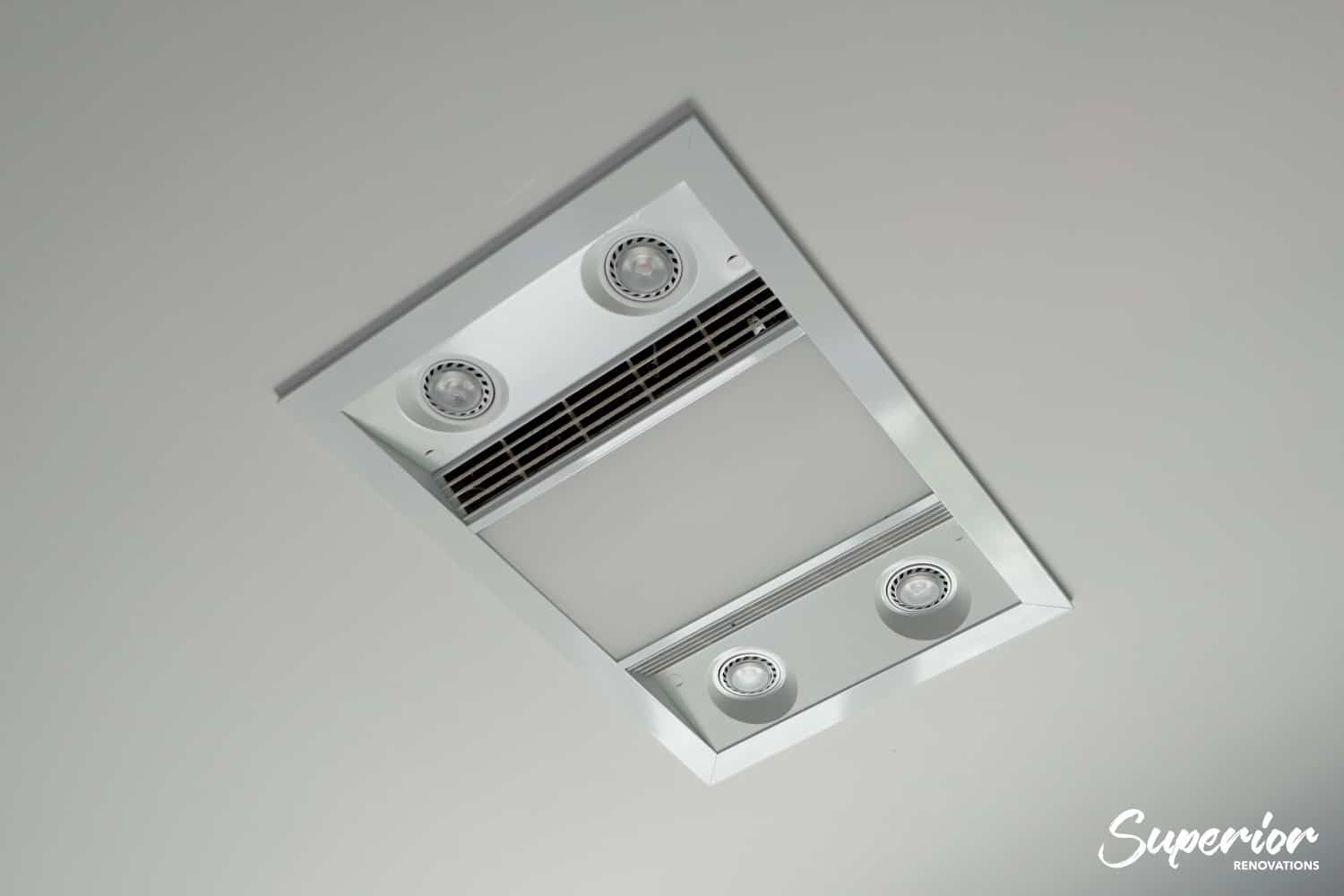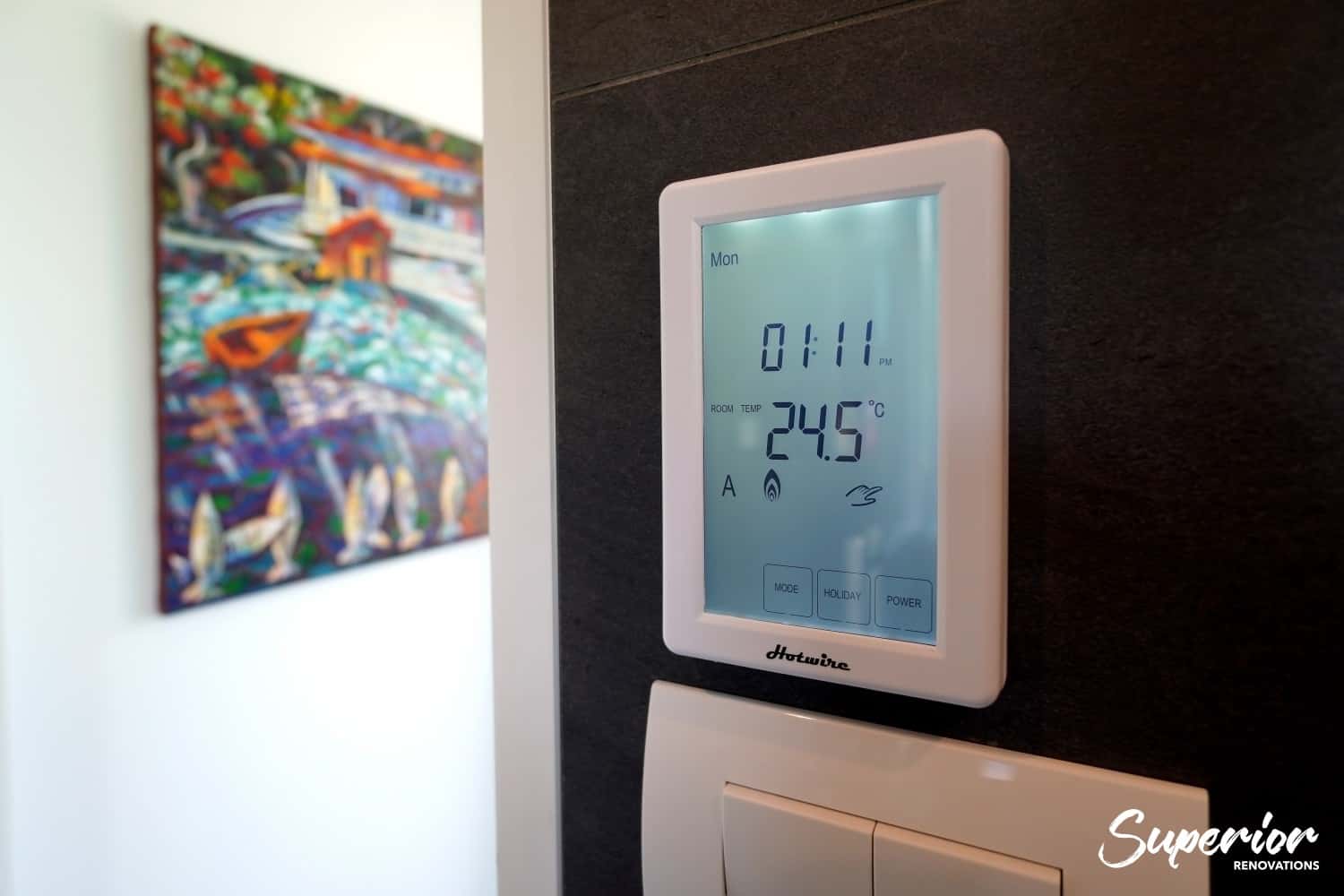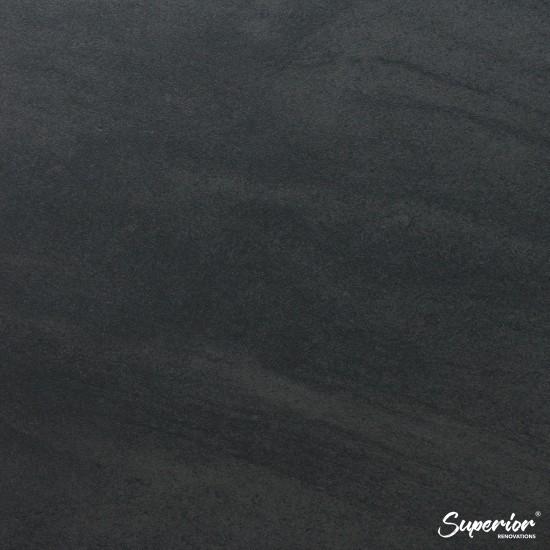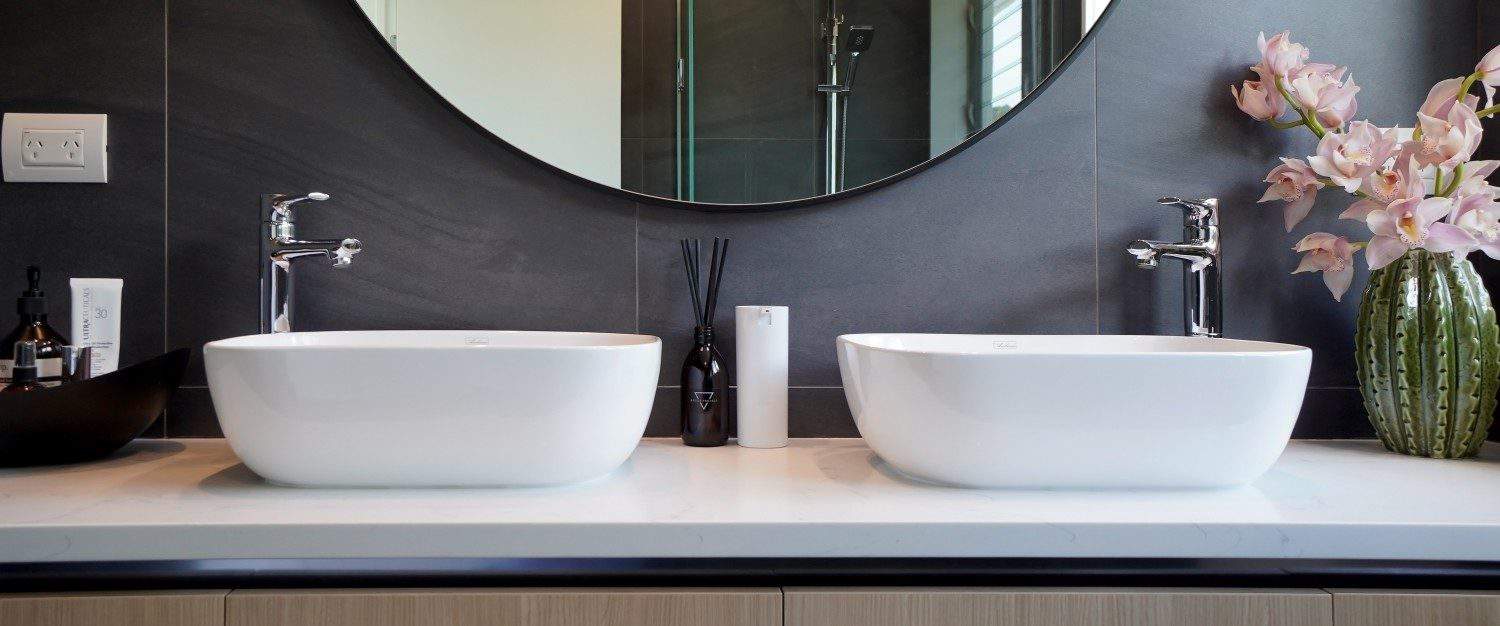 Ensuite and Standalone Toilet renovation
Custom built Vanity in the same colour as materials as the main ensuite
These were made narrower than the ones in the main ensuite as they suited this bathrooms dimensions better
Spa like sinks installed
Custom built marble lookalike stone engineered benchtop
The colour scheme for this bathroom in terms of tiles, vanities and fixtures were kept the same as the main ensuite
600 by 600 light grey R10 anti slip tiles installed on the floor
600 by 600 darker grey tiles installed on the walls
2 heated towel rails installed beside the vanity
LED light circular mirror installed
A touch screen installed to control underfloor heating, ceiling lights and fan
Custom built and waterproofed Tiled shower corner created
A tiled shower was built at the corner of the bathroom with a waterfall shower and a shower niche.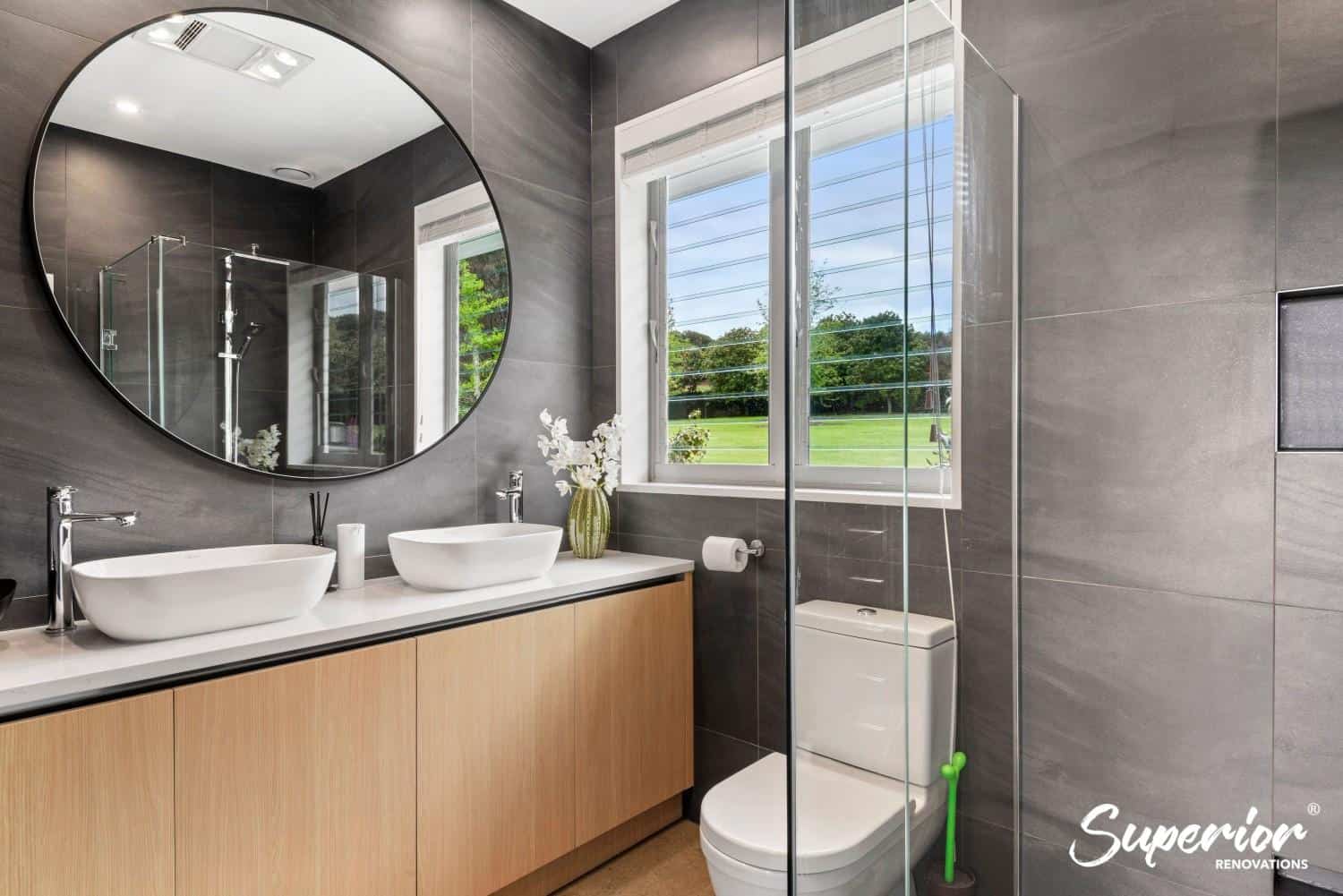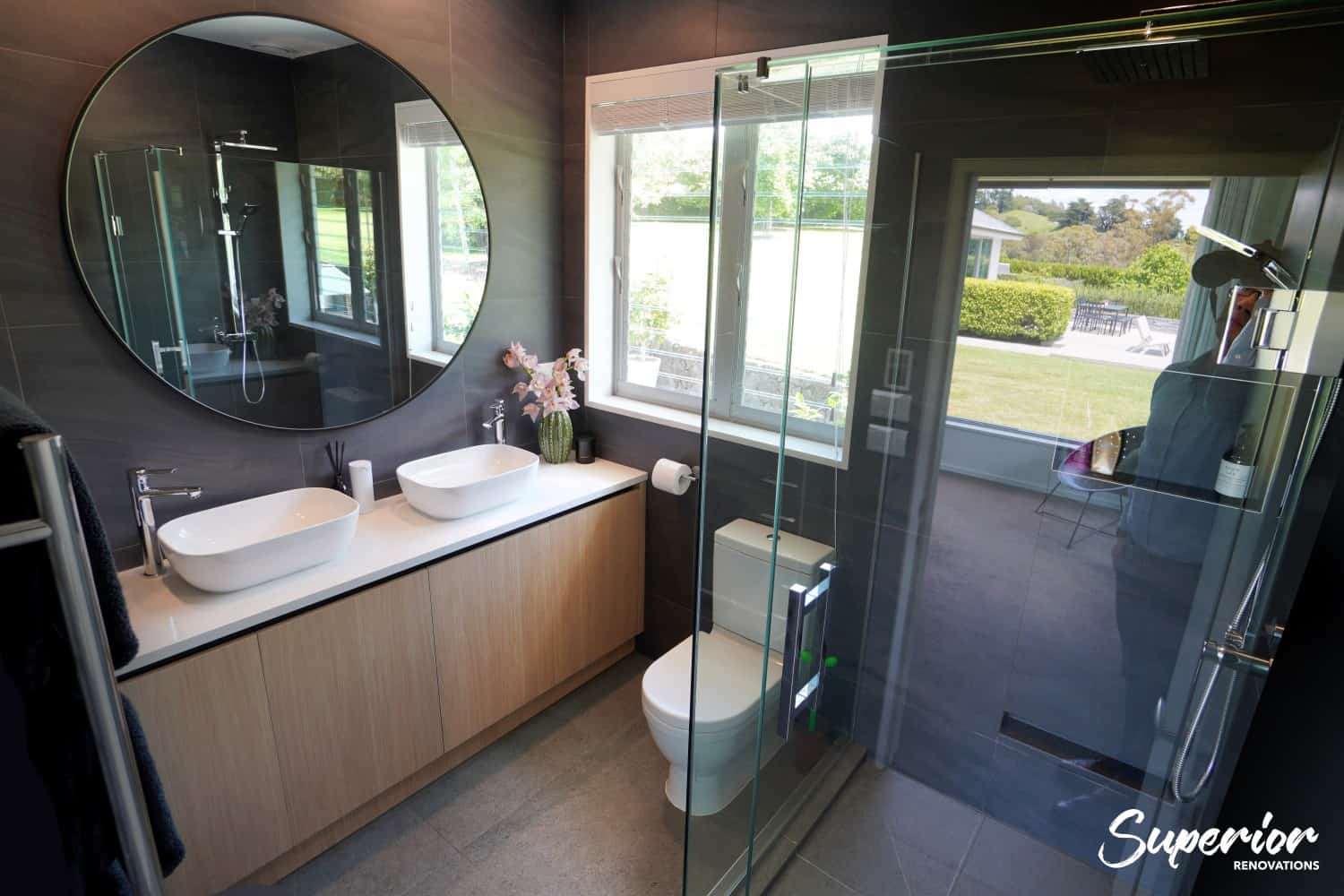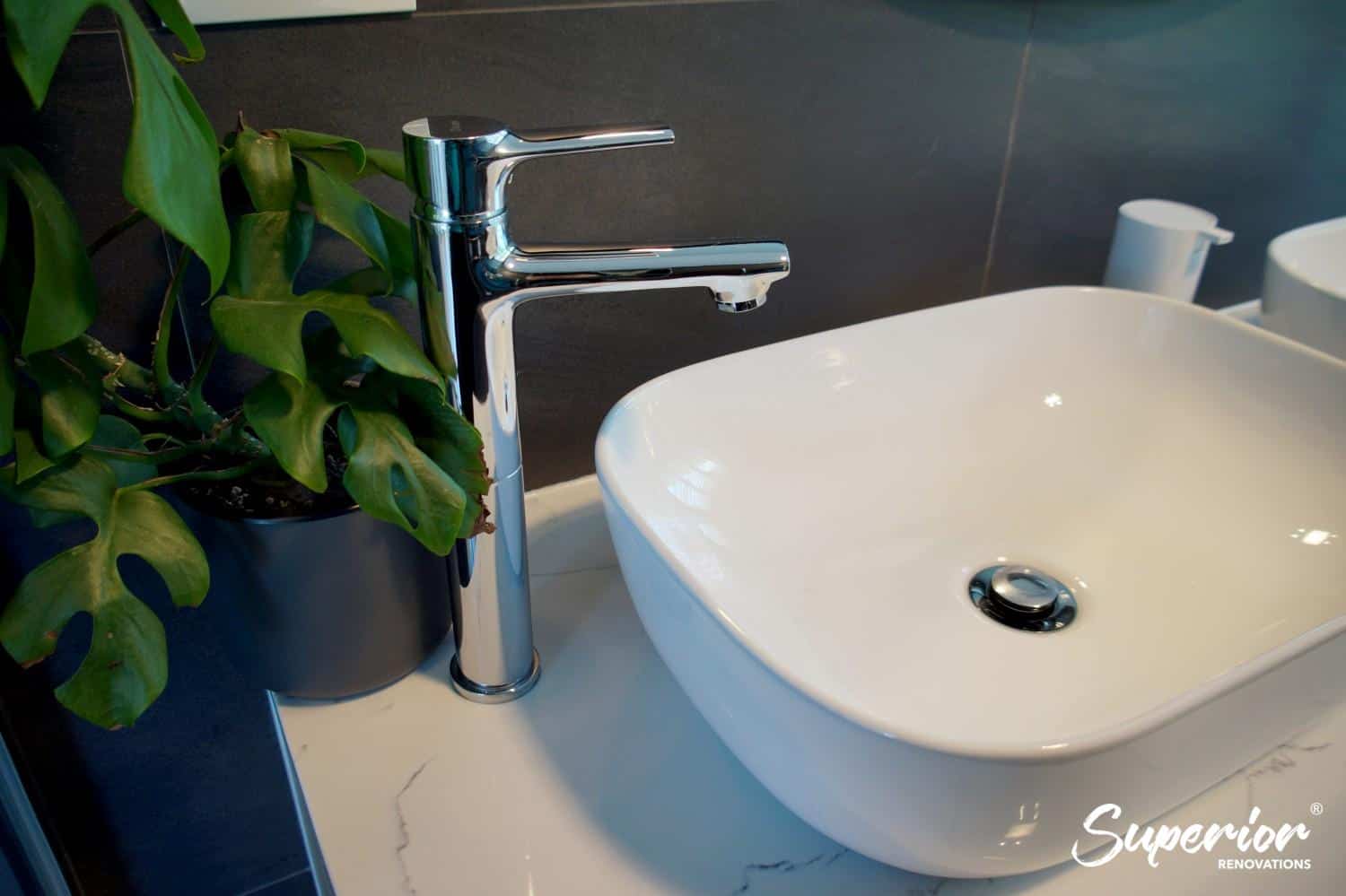 We custom built the vanity to accommodate a washer and dryer at the bottom.
The cabinets were made of MDF boards from Bestwood
A stainless steel sink was installed
Custom built white marble look alike engineered stone benchtop was built
Storage cabinets were built above the counter
CALX Aquamarine 100 by 300 tiles were installed as a backsplash from Tile depot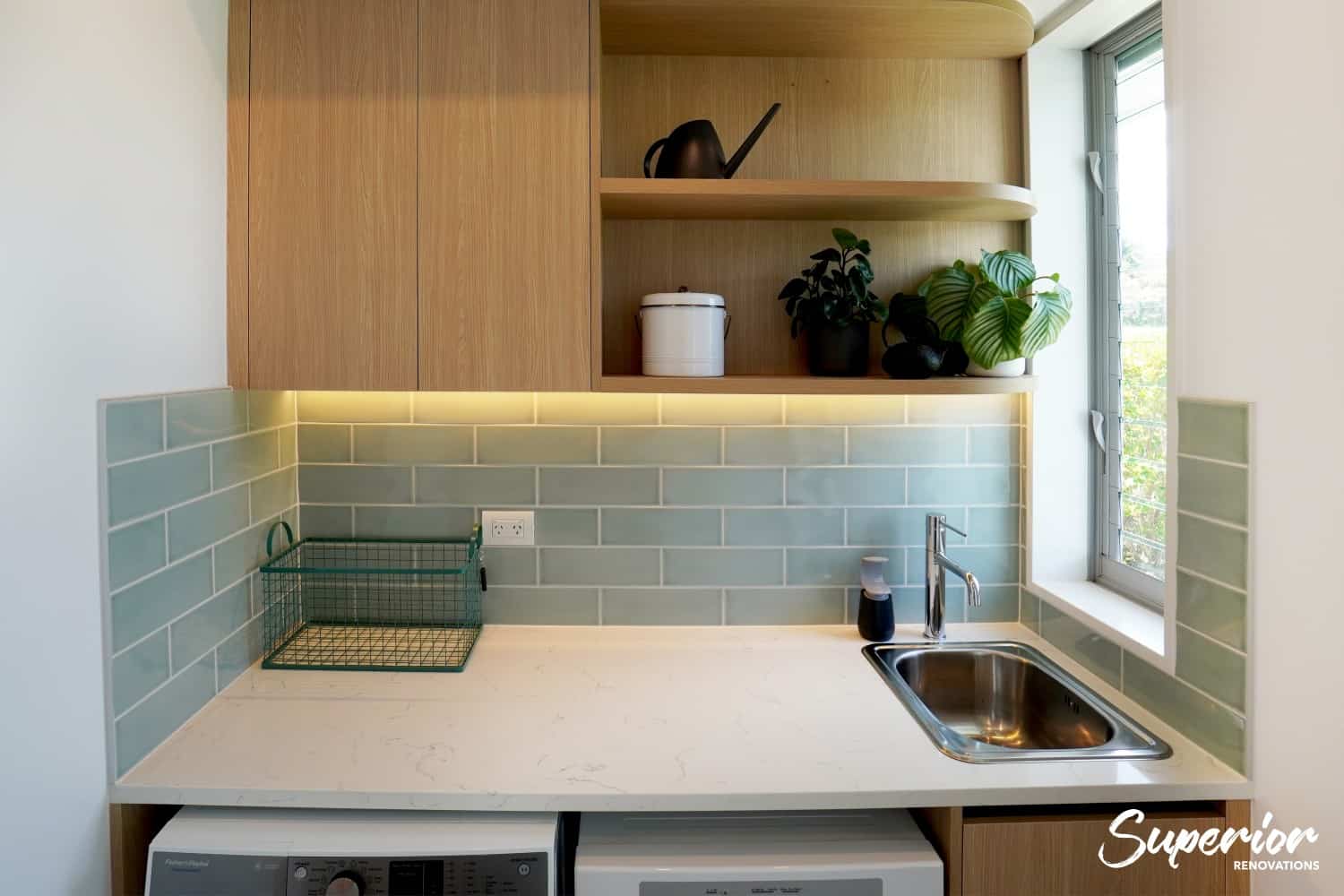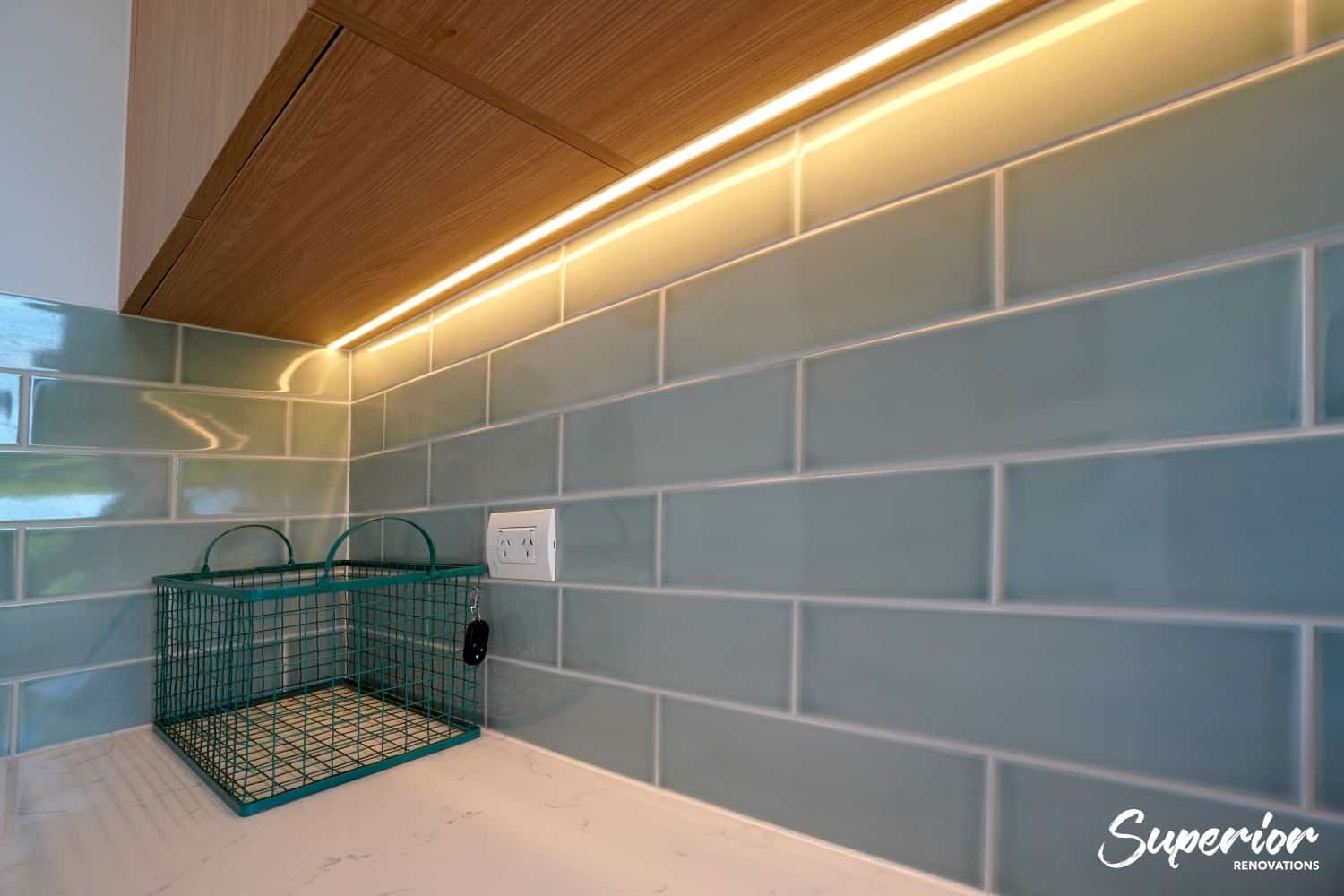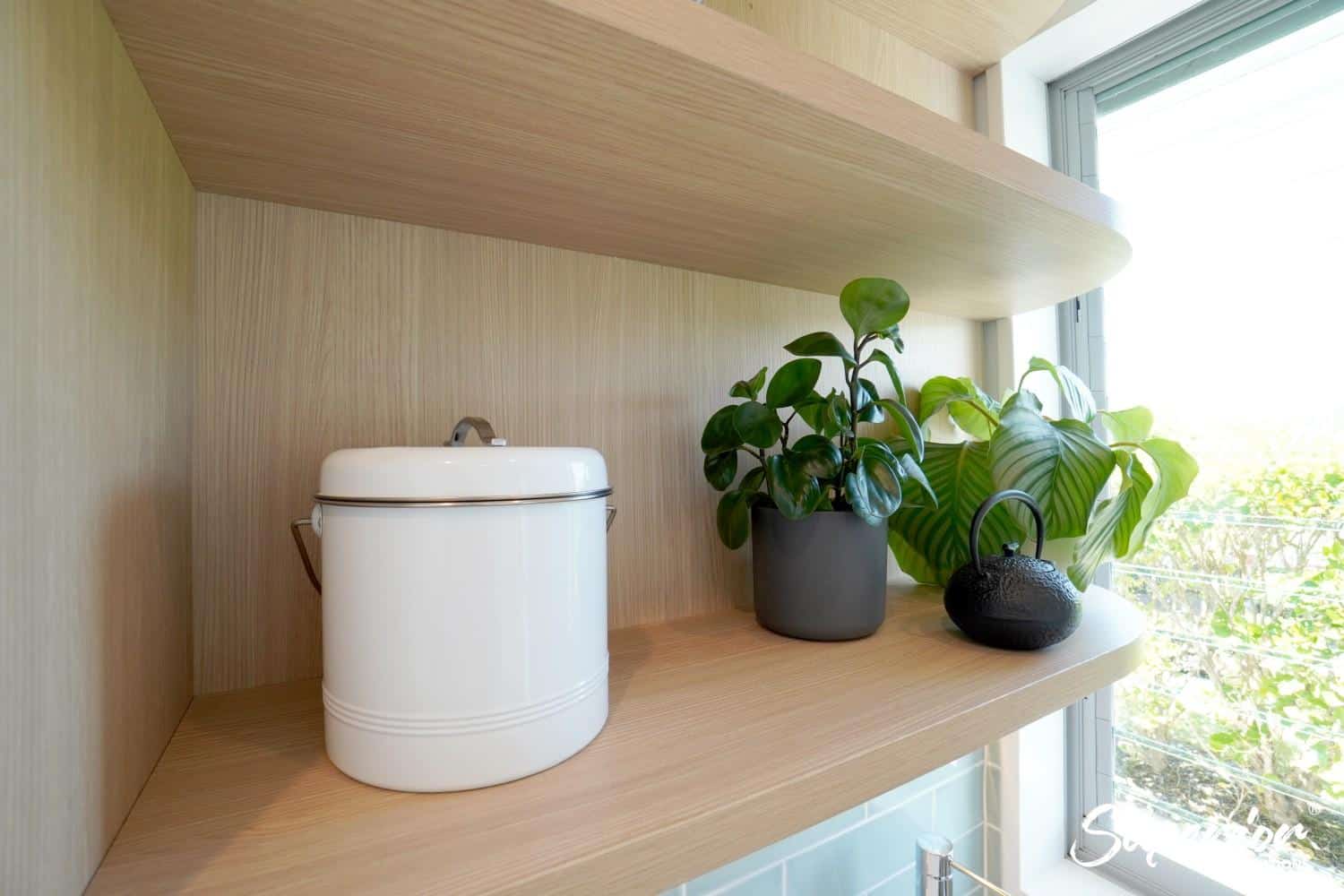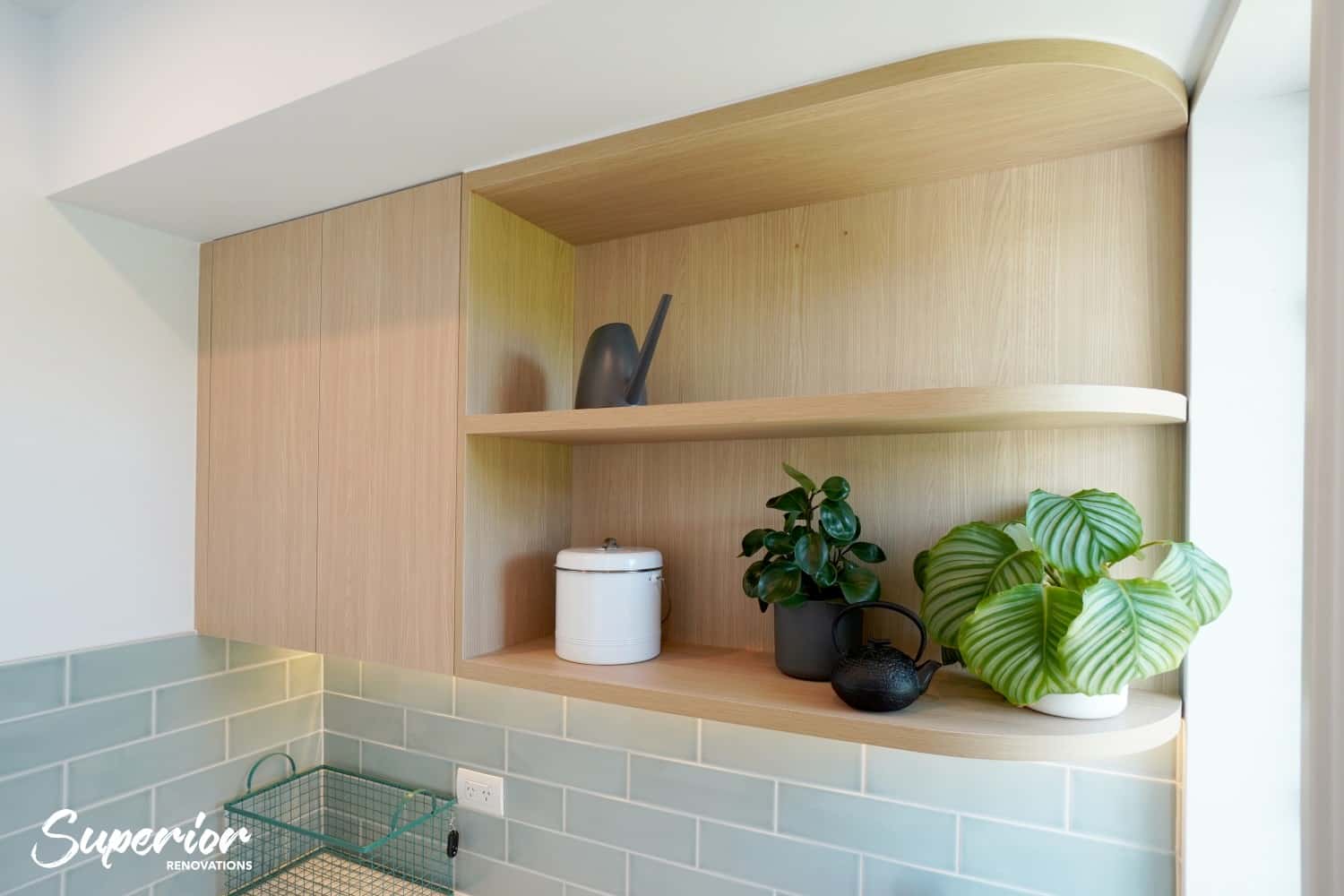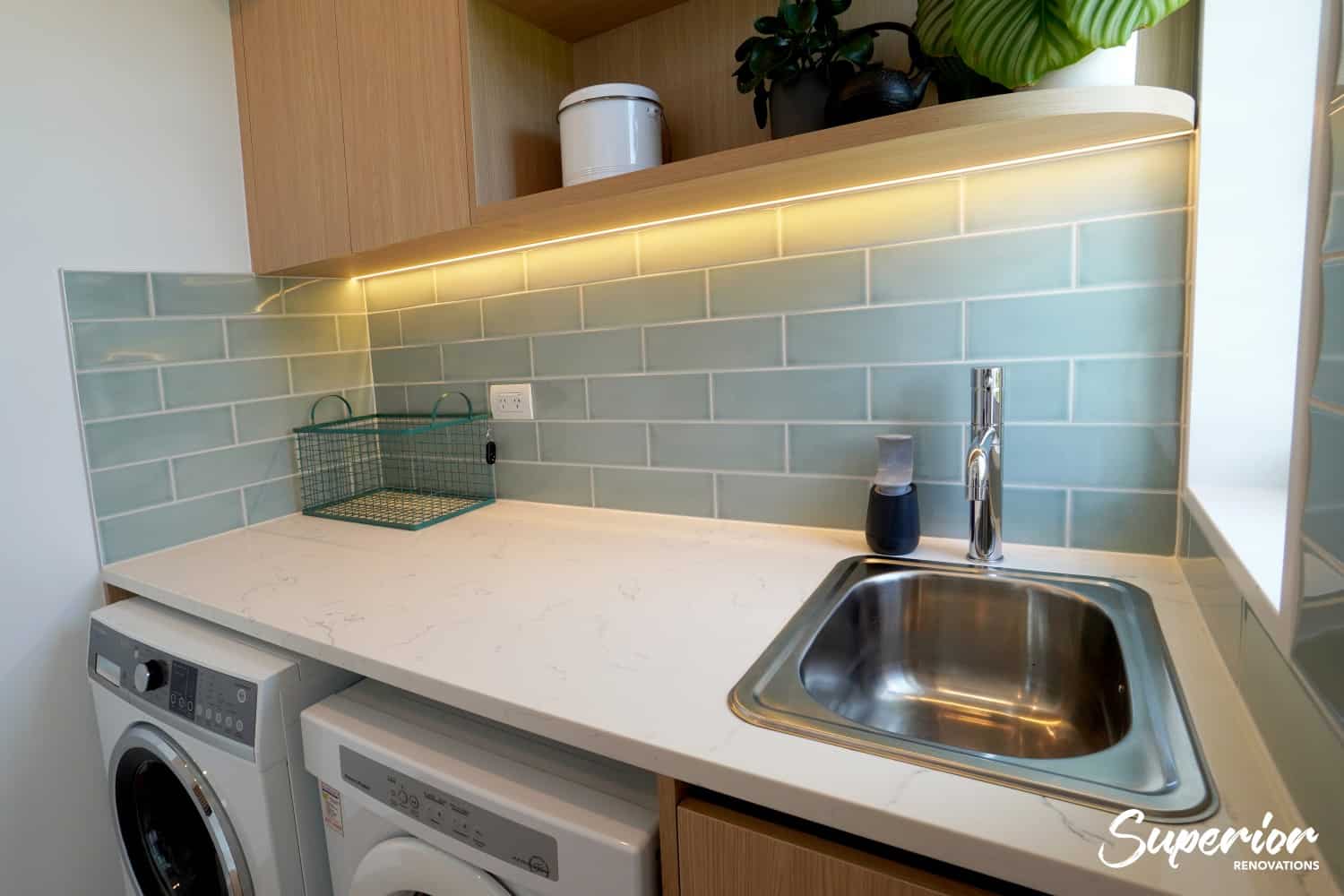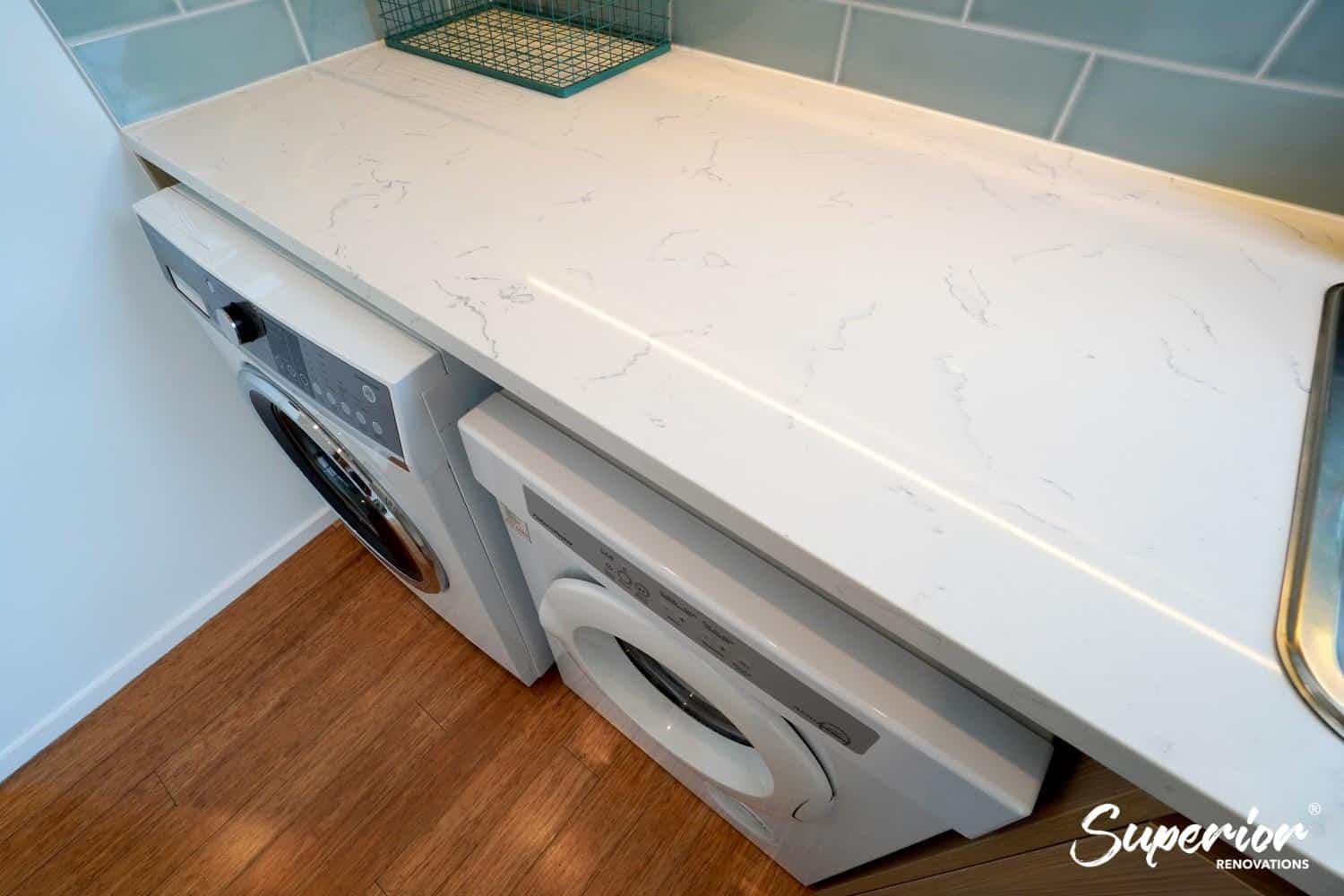 We were a tad anxious when we embarked on this project.  When you are investing a lot of money you can't help but be concerned about every decision you make.  You hear plenty of horror stories and not many of the stories with great outcomes.  We did have a great outcome, the budget was stuck to, we  received great value for money, the bathrooms have exceeded our expectations (and the laundry) and Superior Renovations were professional and fun to deal with.
Kevin and his team were brilliant.  To say they all worked incredibly hard is an understatement.  
Their presence around our home was always unobtrusive, their tidying at the end of every day was great and their consideration to our pets was brilliant. Any queries that we had throughout the process and mentioned to Kevin were always matters that Kevin was on top of already and had completely under control.  Once the work was completed we did have an issue in one of the bathrooms however Kevins speed and focus to resolve this was incredible and ultimately enhanced our opinion of the professionalism of Superior Renovations.