Hillsborough, Auckland
Renovate to Stay
or Buy New?
---
Completed on April 2019
RENOVATION
Project Managed By
Jimmy Zhou
Head of Sales/Project Management
jimmy@superiorrenovations.co.nz
0800 199 888
Amber and Craig Lloyd – Full home renovation in Hillsborough
Project Finish Date
April 2019
To see or to renovate? This question is a common one for many Aucklanders living in their homes for an extended period.
Amber, Craig and their young son had been living in their Hillsborough home for over 10 years. The house had started showing signs of damage and they had been debating for quite some whether to renovate or sell their home.
When their roof over the kitchen started leaking, they decided it was time to repair the damages and then decide either to re-sell or renovate. Initially we carried out extensive repair work on their roof, external walls and pipes that had been leaking.
Once the repair work was completed, they decided to renovate their home instead of selling because of their good experience with their project manager Jimmy and his team.
Their scope of work was extensive as they wanted to upgrade their home in a way that they could live in the home for many more years to come.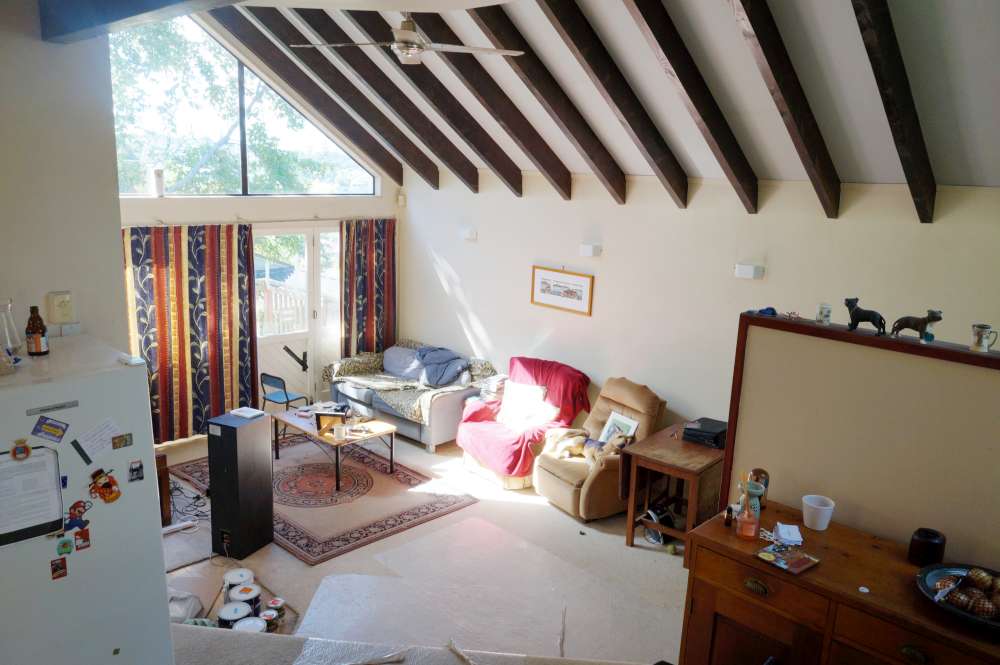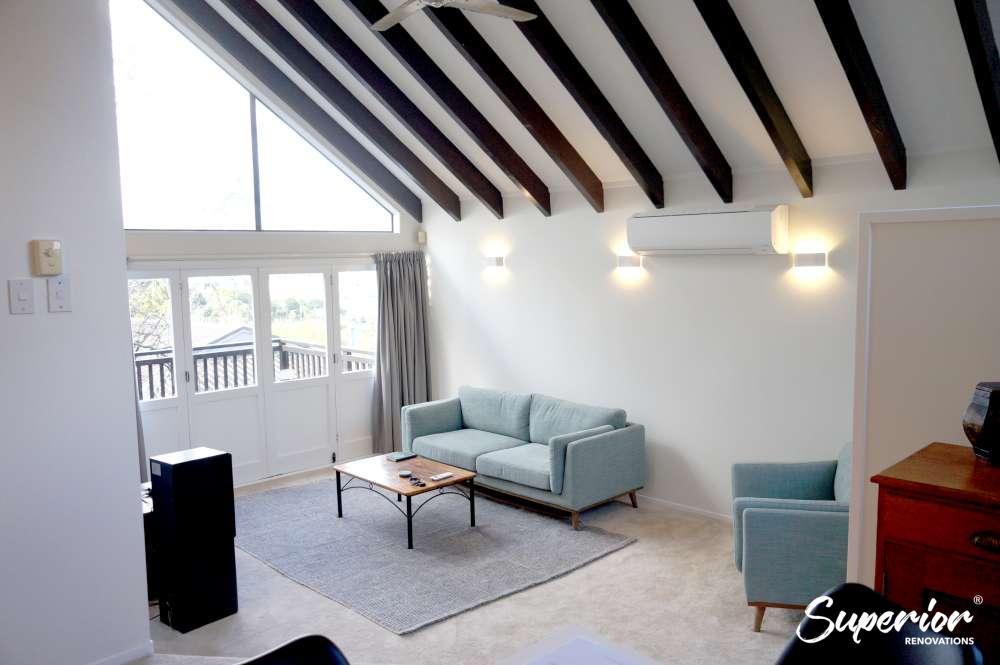 The final verdict – Renovation
Roof and External wall Repair
Full exterior and Interior home painting
Renovation of Kitchen, 2 bathrooms, Toilet and Laundry
Deck renovation and Staircase renovation
All new flooring throughout the house
New Wardrobes built, Extensive electric work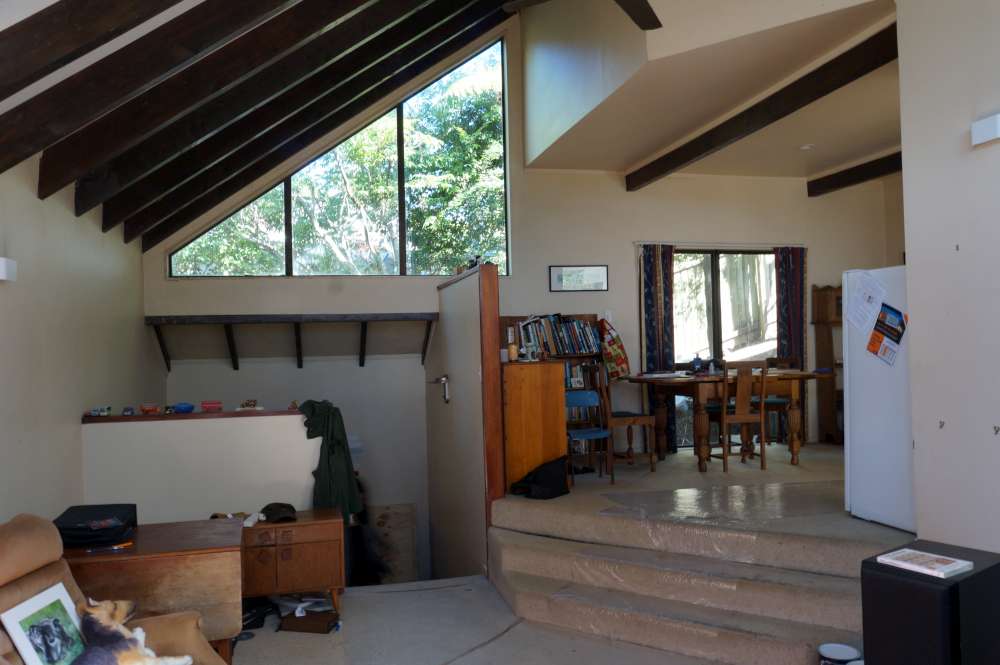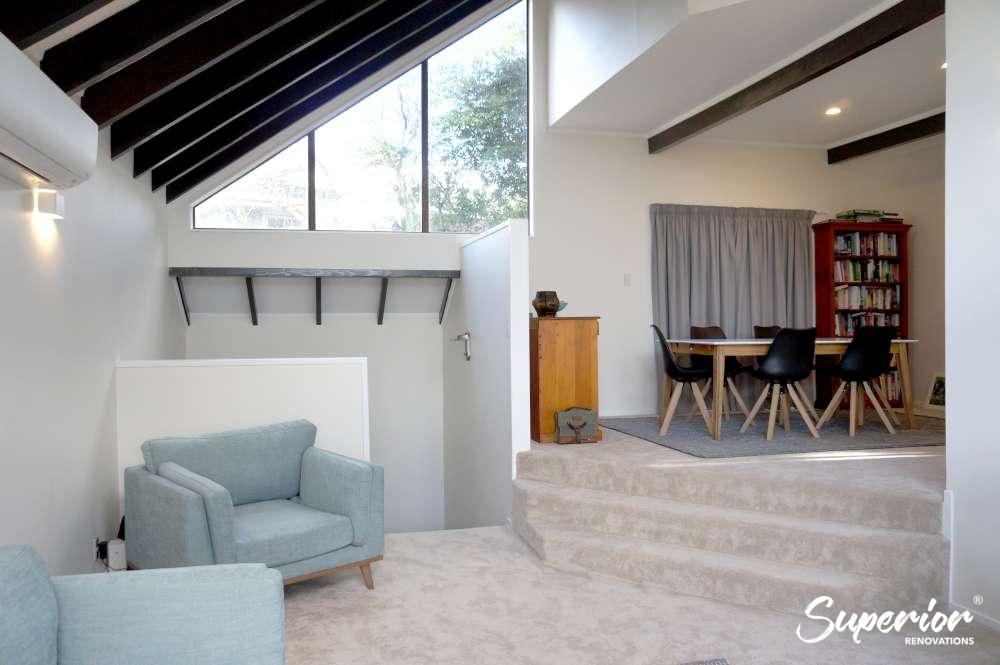 Full Kitchen Design and Renovation
The kitchen was fully renovated from an old-style dated kitchen to a contemporary kitchen keeping convenience in mind.
Easy Maintenance Fixtures
Subway tiles installed as a splashback and above all counters to making cleaning easy
Custom made engineered stone countertop
Melteca was used for all custom-made cabinetry as it is a durable and easy to clean material. It is also a versatile style which can be textured and coloured to suit any preference
Black Silgranit sink used for its durability and easy to clean surface.
Full Laminate flooring installed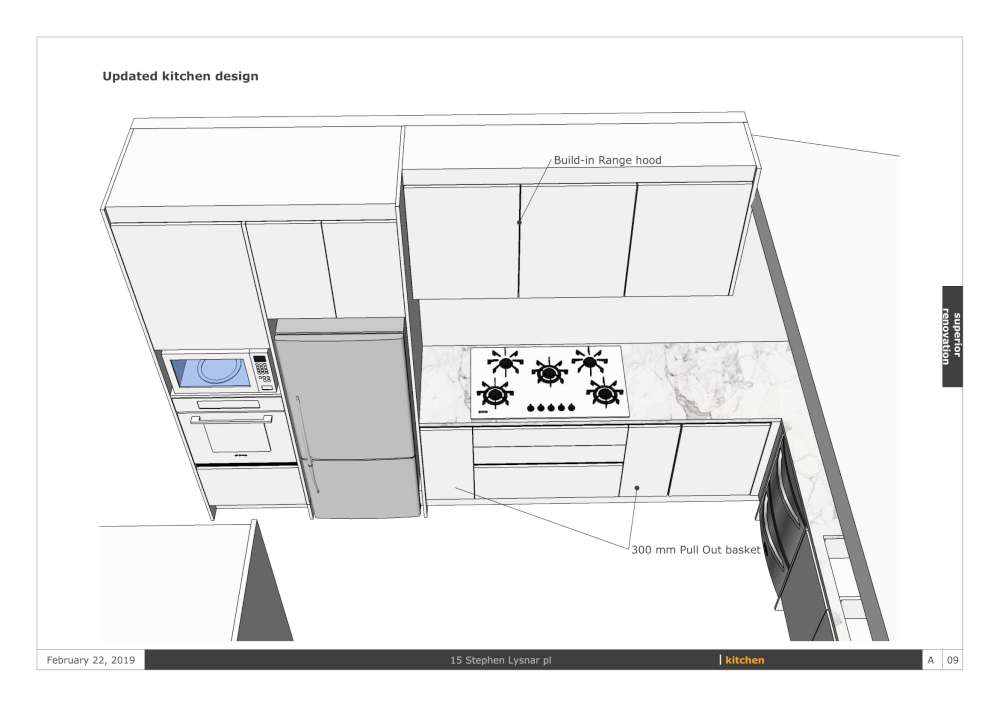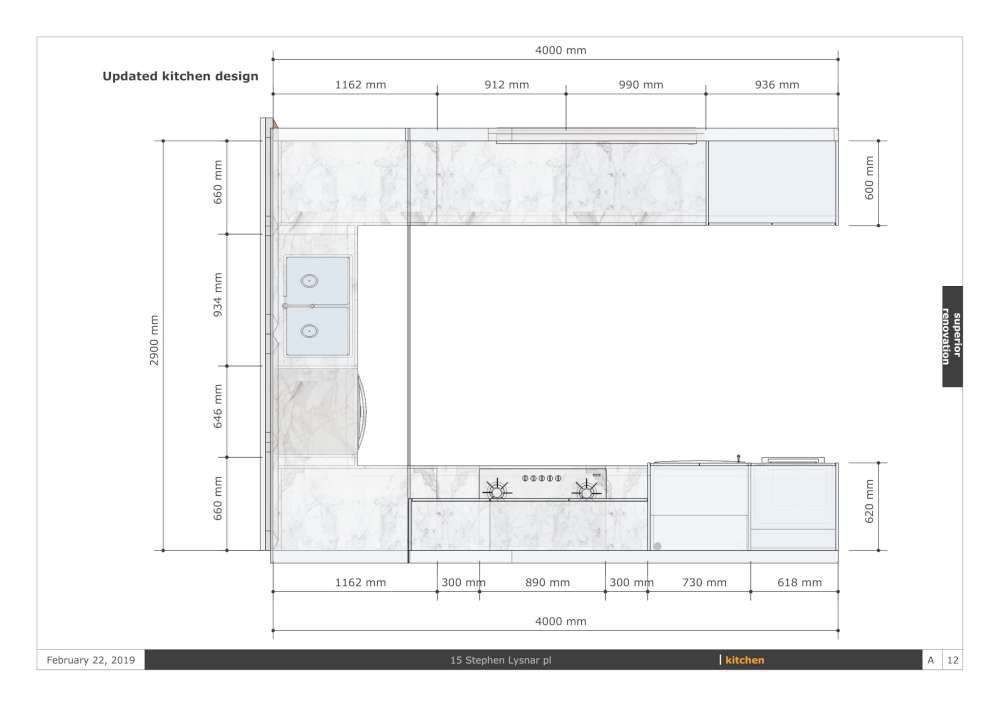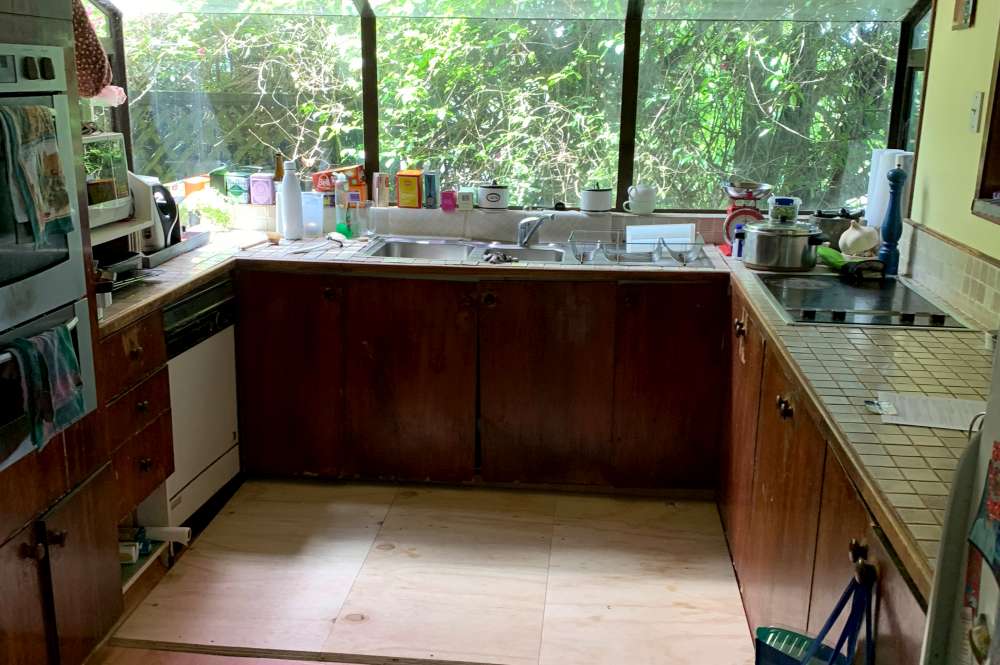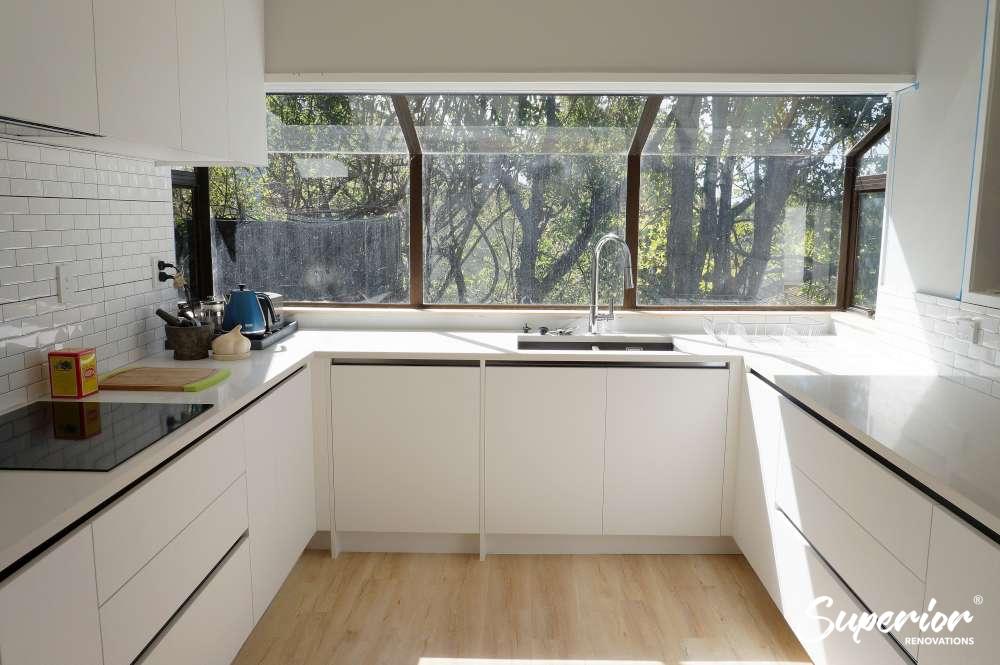 Storage Solutions
We created a 'Magic corner' for the hard to reach space in the corner cabinets
350mm Rubbish bin pull out
Some cabinets were installed with storage baskets to hold condiments etc
Modern and convenient appliances and Fixtures
Fisher and Paykel Induction stove top and range hood
Blum soft close door hinges
DTC soft close drawer runners
Stefano no handle set up for cabinets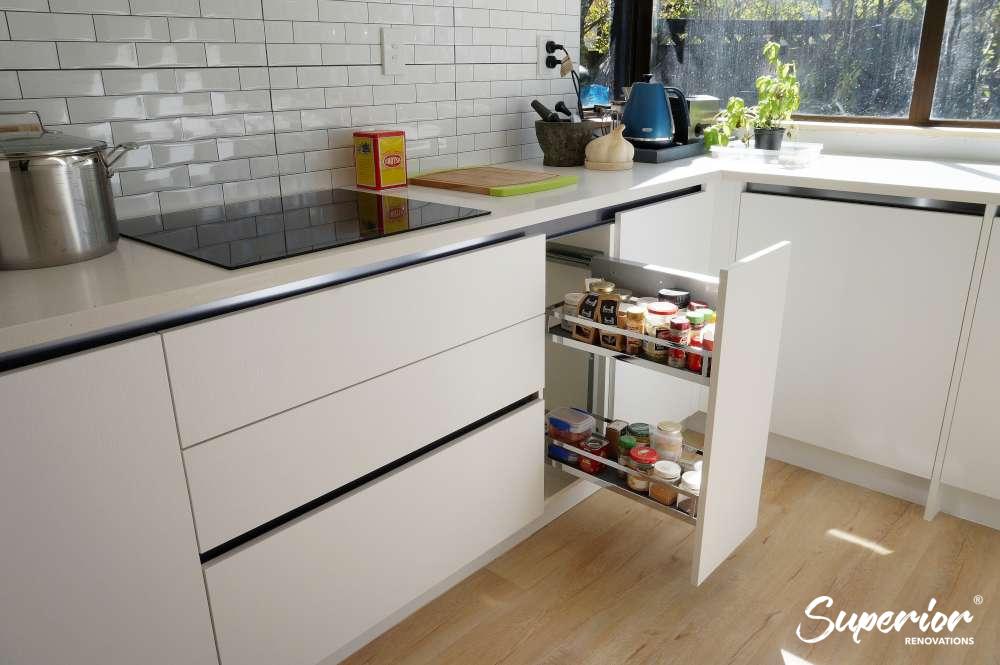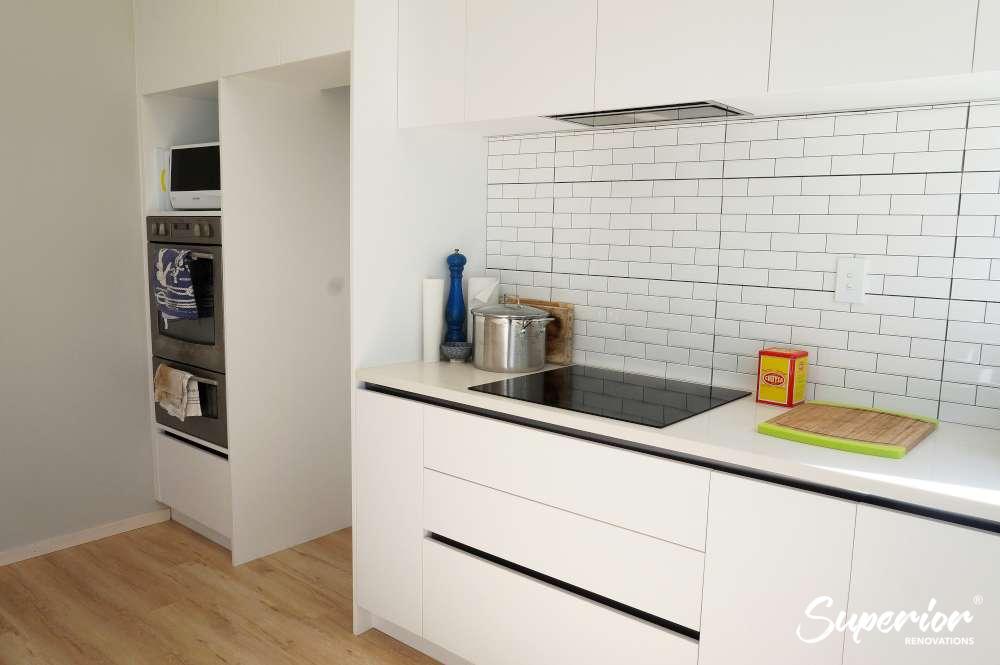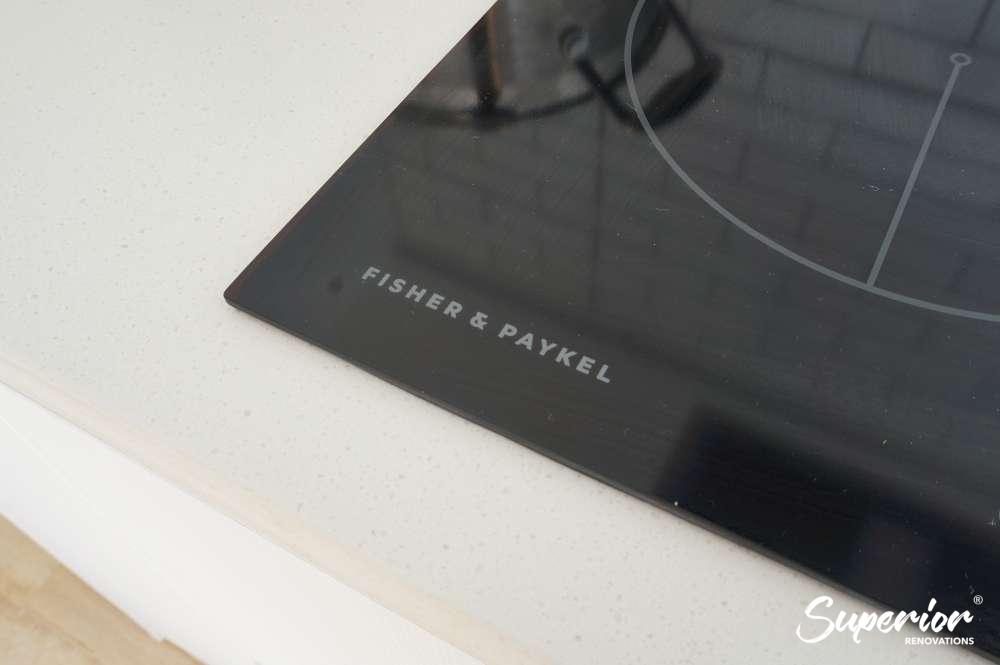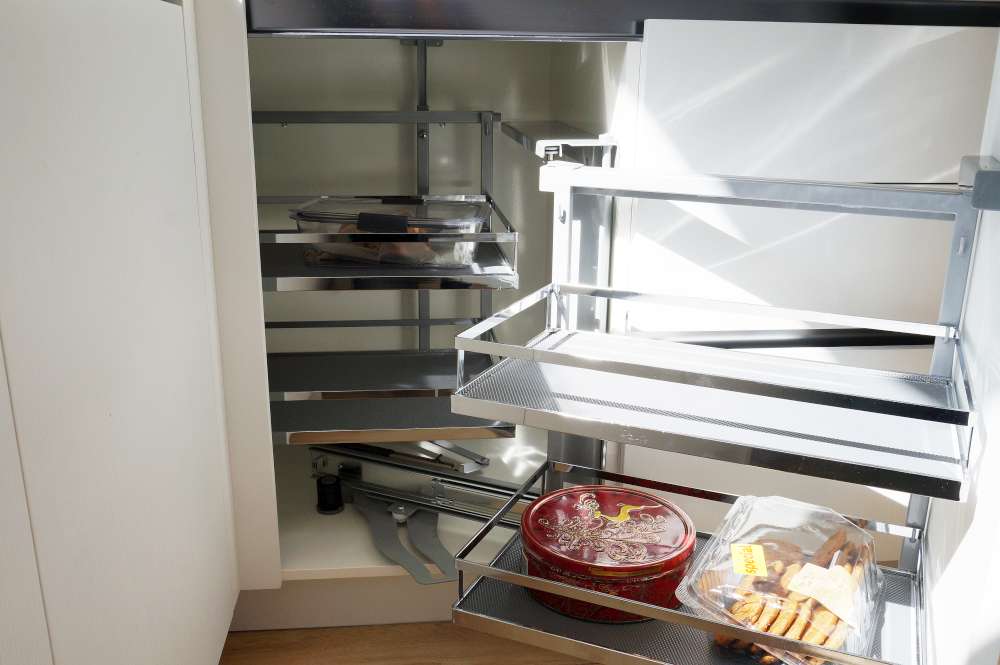 Amber and Craig carried out their full home renovation for a home that they had lived in for over 10 years in Hillsborough. It started with repairing a leaking roof as they were still deciding on whether to renovate or sell their home.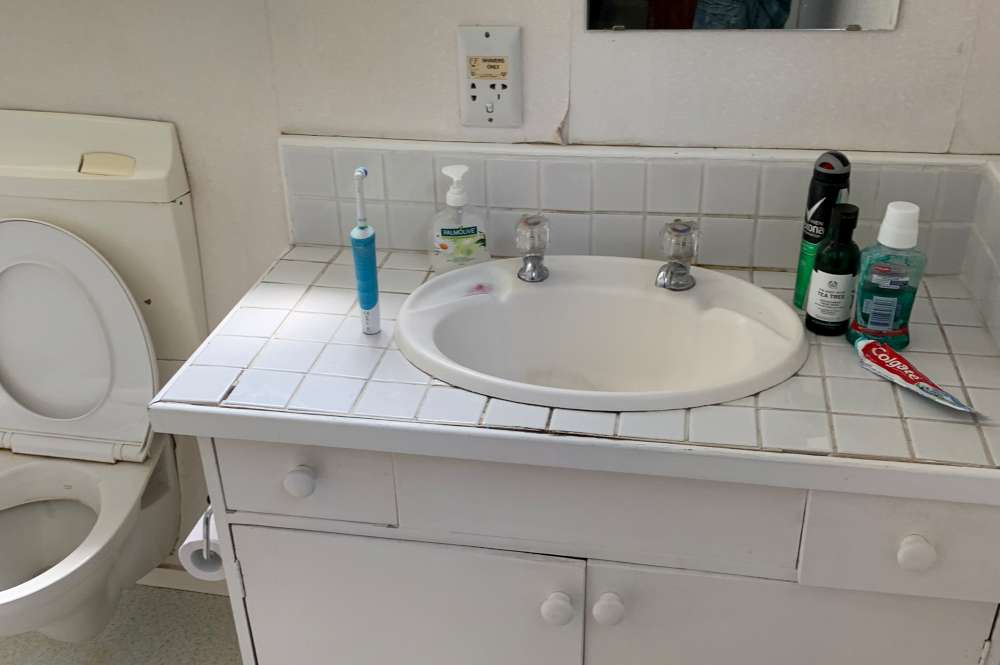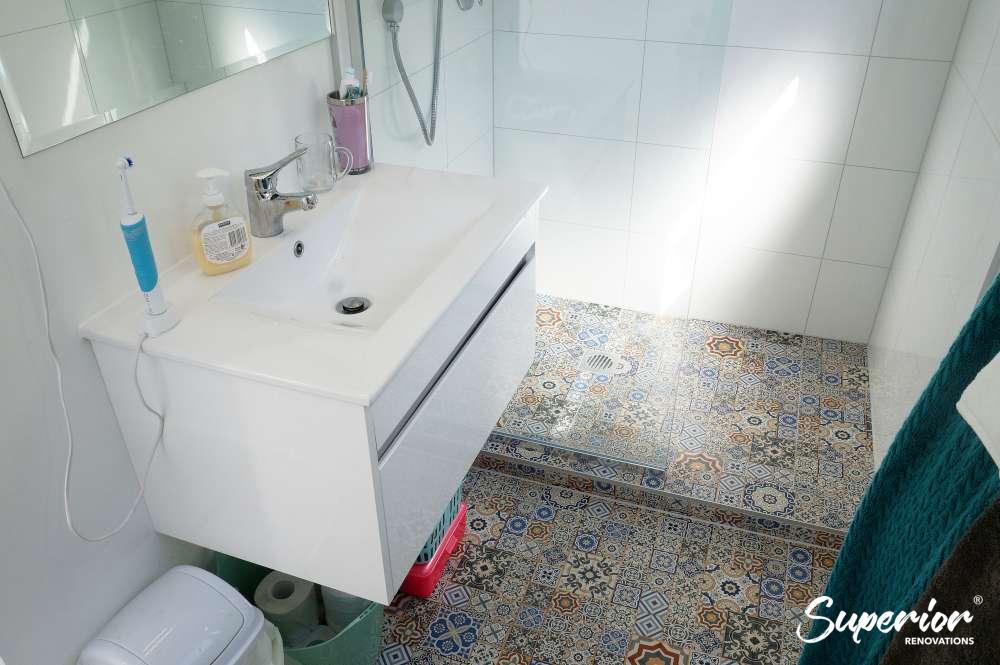 They finally decided on renovating their home instead of selling their home. Their renovation included a full kitchen renovation, deck renovation, full interior and exterior painting, replacing of flooring throughout their home, laundry renovation and renovation of two bathrooms.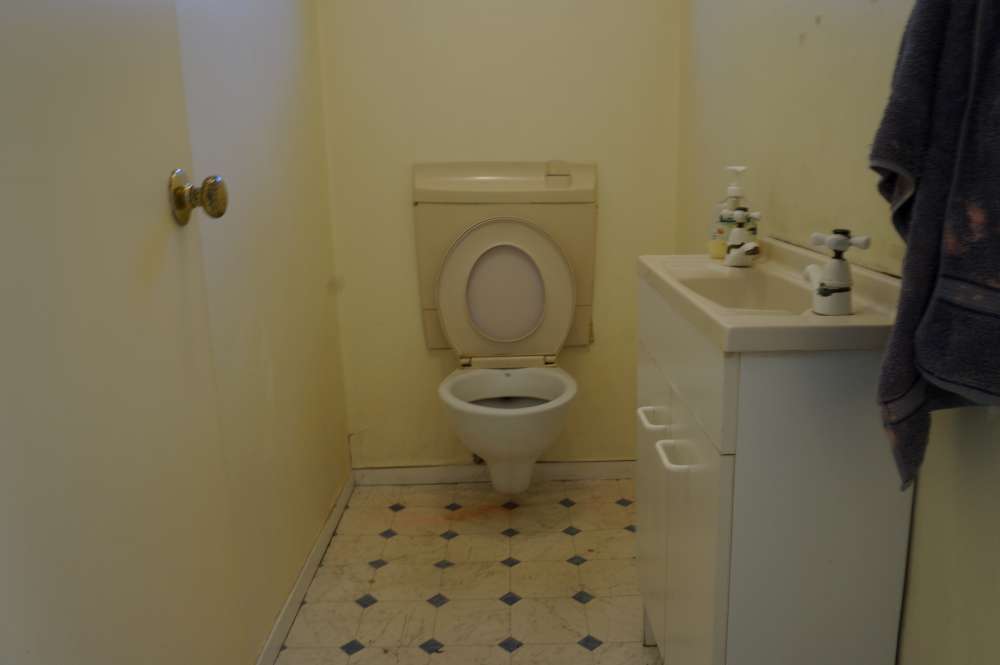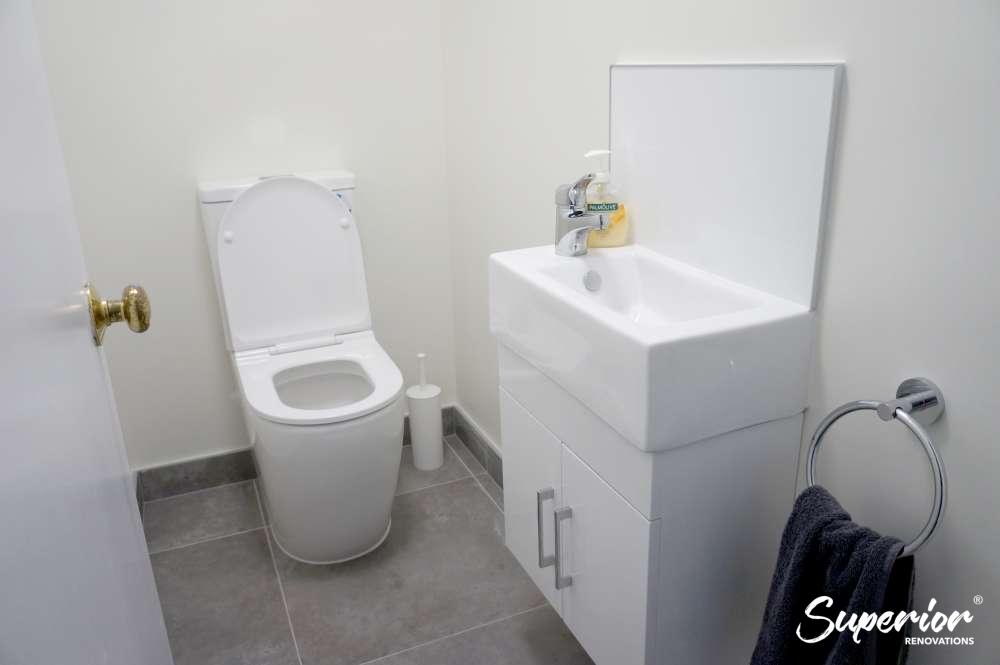 Bathroom and Kitchen renovations are the most popular renovations when clients want to either stay or sell their homes. This is because these high traffic areas also areas that bring tremendous comfort, raise the quality of living and adds value to the overall price of your home.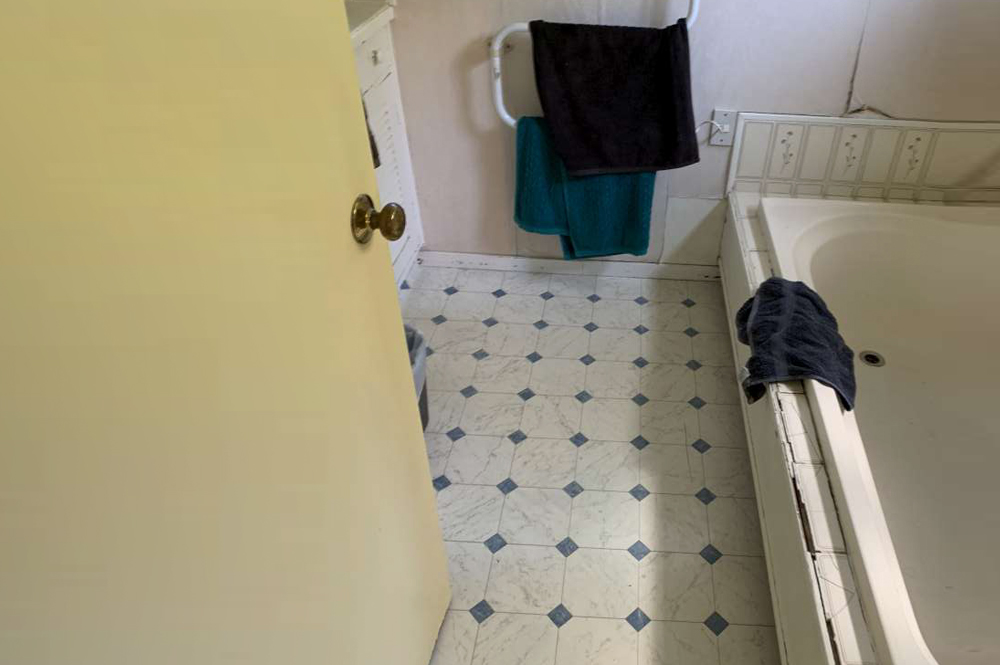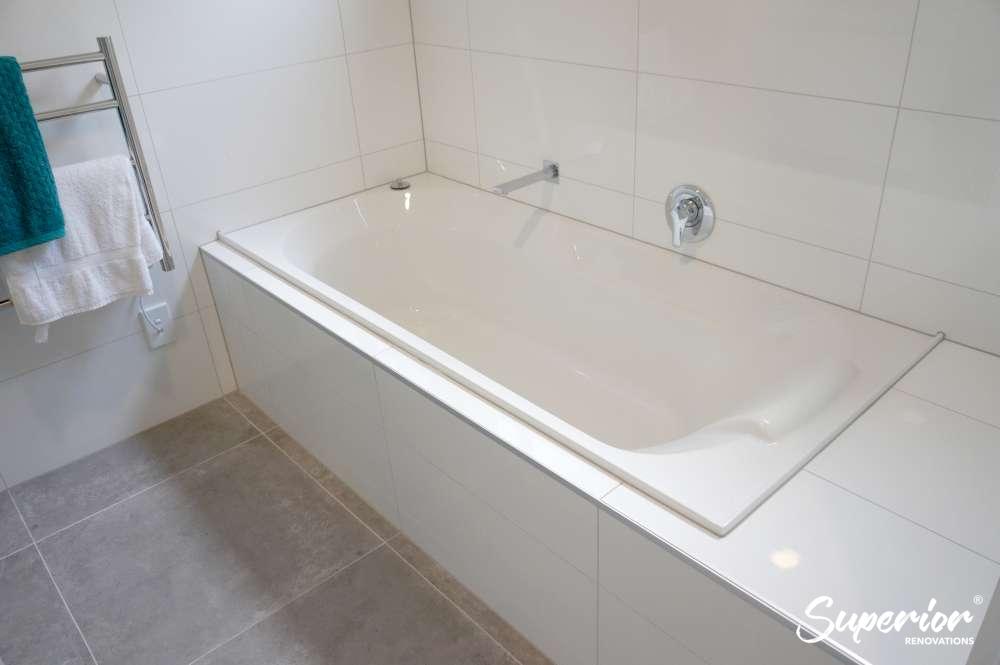 Bathroom Specifications
We stripped entire en-suite downstairs to include new cabinetry, toilet, Shower, Bathtub, towel rails, waterproofing and lighting.
Mosaic Tiles
Mosaic tiles were used throughout the floors, shower and walls
These tiles give a Mediterranean look to an otherwise contemporary bathroom.
Shower, Bathtub and Vanity
Frameless glass was custom made for the shower box.
The frameless glass also opened the space in a relatively small en-suite.
LED lights were installed above the mirror.
White coloured glossy finish toilet and Vanity were chosen and installed keeping the small space and maintenance in mind.
Soft close vanity doors and drawers
Heated towel rails
Installation of new drop in bath
Demolition of damaged subfloor and installation of new subfloor
Waterproofing
New toilet installed