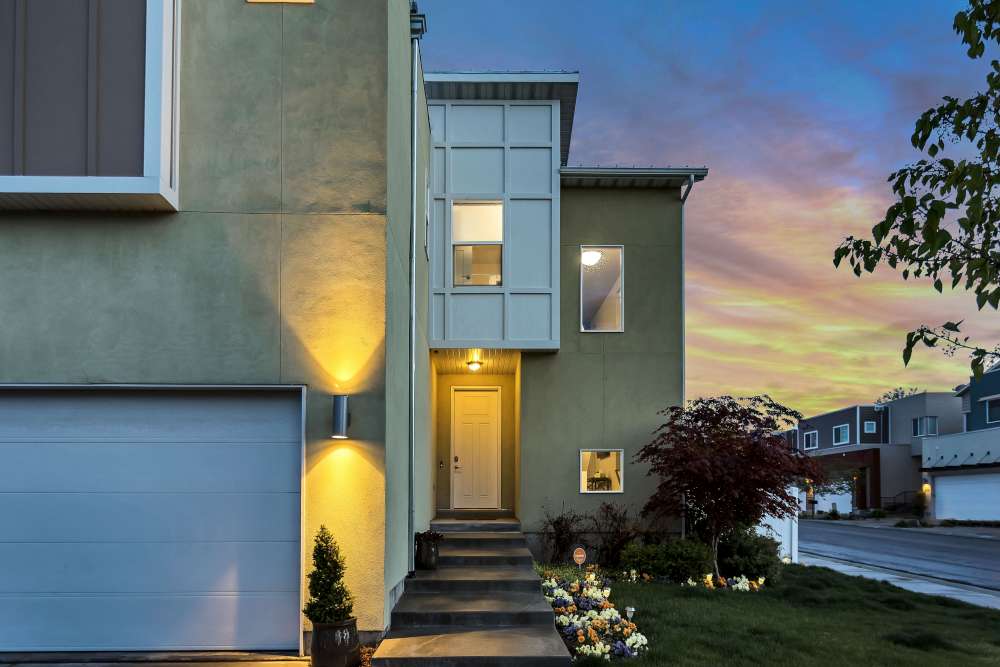 Quick Check List to Choosing a Builder in North Shore, Auckland
Looking for custom builders in Auckland? Read this checklist first
Building a new home is one the most substantial investments Aucklanders will ever make. So it's crucial to get it right the first time.

Needless to say, hiring the best North Shore builders is essential to your project's success. Depending on your renovation needs, you will be working together for an extended period of time. And it's vital that there are trust and clear communications.
You may have heard horror stories about problems with builders, budgets spiraling out of control and sites left half-finished. But the reality is that the vast majority of builders are both professional and capable, and you can do a great deal to avoid bad experiences simply through the way you choose, manage and communicate with them.
So, what are the things you should be looking for when hiring the right North Shore builders? Here is our ultimate guide to working with a custom home builder.
1. What is the role of a custom home builder in Auckland?
A good custom home builder is an integral member to the construction project. They act as advocates for the homeowners and help establish realistic budgets, costs and the project timelines. They also monitor the progress of the design and construction process by serving as liaisons between the homeowners and the contractors.
Here at Superior Renovations, we have our own tried-and-true systems in place when it comes to renovating your home and we expect the same for construction/building companies. From the initial design consultation to the final handover, our team will be there to make sure you're getting the most out of your home renovation. We pride ourselves in dedication to quality while working within your budget. As a guarantee of our quality, we promise to cover all costs associated with any faults in materials or structures upon the completion of the project.
2. When should I hire custom home builders?
We recommend hiring your North Shore builders early in the design and planning process. Doing so will guarantee that your project's scope and costs are in line with your expectations. Because custom home remodeling is one of a kind, it is crucial to have the builder and the designer working together as a team. This way they will be able to leverage each other's collective knowledge and expertise.
We understand the benefits of collaboration, and that is why we offer in-house design and planning services. Our experienced interior designers have knowledge and skills necessary to bring your dream designs to life. You can always make changes to the design drafts until you're 100% happy with the final results.
3. What should I look for when hiring a building company?
Well qualified North Shore builders do not need to be flashy. The right custom home builder only needs to have experience, resources, organisational skills and a genuine interest in helping you build your dream home, see below on what you should look for.
Here are the top 5 things Aucklanders should be looking for in a potential builder:
An impressive portfolio of past projects (check their website)
A proven track record with projects of similar scale and detail
Great communication (look at their online reviews)
Excellent organisational skills (check for systems)
Great real customer testimonials (Google them, and check out their facebook reviews)
Here are our top 6

home builders in Auckland

based on their reviews on Google
(As at 01-12-2019)
Ashcroft Homes (4.7 Rating, 25 Reviews)
Your Builder (4.7 Rating, 17 Reviews)
QPC Builders (4.5 Rating, 8 Reviews)
Universal Homes (4 Rating, 10 Reviews)
Dan Joint Builders Limited (5 Rating, 13 Reviews)
G.J. Gardner Homes (4.3 Rating, 10 Reviews)
What is the difference between renovation and construction?
Renovation means "restore to a good state of repair." In other words, dilapidated buildings or poorly maintained houses are sometimes considered to be in a state of disrepair. To renovate a house or building means to resurrect that structure from a state of disrepair.
Residential construction is the business of building and selling individual and multi-family dewelling, or building new from scratch.
Finding the right builder for your project might be a daunting task. However, doing your homework and settling on the right candidate will help you make a better decision and reap the rewards of having a beautiful home.
Need more information?
Take advantage of our FREE Complete Home Renovation Guide (48 pages), whether you're already renovating or in the process of deciding to renovate, it's not an easy process, this guide which includes a free 100+ point check list – will help you avoid costly mistakes.
Download Free Renovation Guide (PDF)
---
Still have questions unanswered? schedule a no-obligation consultation with the team at Superior Renovations

---
Or call us on   0800 199 888
---
Have you been putting off getting renovations done?
We have partnered with Q Mastercard ® to provide you an 18 Month Interest-Free Payment Option, you can enjoy your new home now and stress less.
Learn More about Interest-Free Payment Options*
*Lending criteria, fees, terms and conditions apply. Mastercard is a registered trademark and the circles design is a trademark of Mastercard International Incorporated.