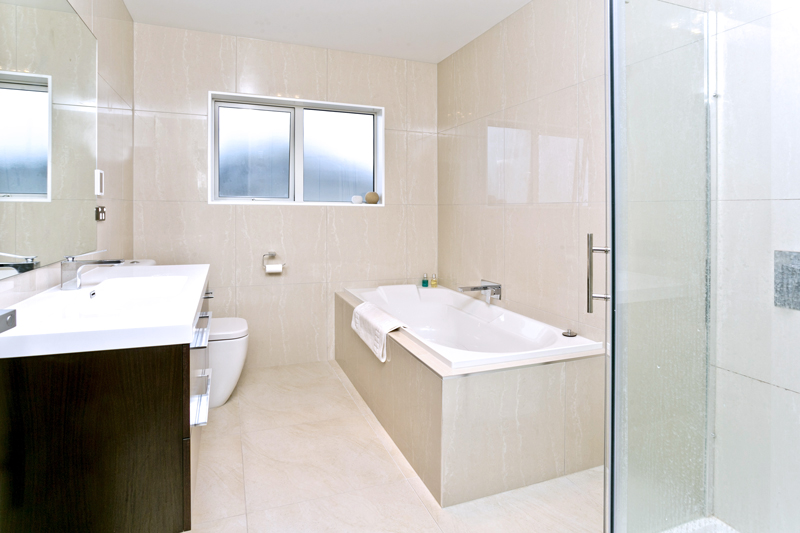 Do you need a Bathtub or a Walk-in Shower for your new Bathroom?
When it comes to renovating your bathroom, most people cannot make up their mind on whether they want a walk in shower or a bathtub. A bathtub is great for a nice relaxing bath but a shower is a blessing when you are getting late for work in the morning.
Hence we can establish that it is hard deciding which one works best for your newly renovated bathroom. Therefore we have put together a comparison to help you decide on what works best for your needs. 
Who will be using this bathroom the most?
As renovation costs in Auckland can be expensive, the best way to stay within the budget is to renovate one bathroom at a time. The best place to start is to know who the main user of the bathroom is going to be and then renovate keeping their needs in mind.
If an Elderly or disabled person is going to be the primary user then a 'walk in shower' is the best option for the bathroom as it is easier to get in and out of the shower. Showers also work well for children or young adults as it is faster and more efficient. However, mothers with  young children prefer to have tub because they can give them a proper bath.
Are you selling the house?
Even if you are not planning to sell your house anytime soon still it is important that you have atleast one bathroom with a bathtub. Real estate agents have revealed that most buyers often prefer to buy the house that has at least one bathroom with the bathtub. So if you already have a bathtub in your house then you are free to consider the other options. On the other hand, if you are planning to sell your house in a few years it would be better to get a bathtub installed in your house if you do not have a bathtub in any of your bathrooms.
Check your budget before making a decision.
Always check your budget before you make any decisions. Are your needs and wants aligned with your budget or should you be holding off on the renovation for a while longer? Installing a bathtub is often more expensive as compare to walk in showers but if you need a bathtub then perhaps you should save a bit longer so you can include a bathtub in your renovation.
Do you have enough space?
How much space do you actually have in your bathroom? Is there enough space for a bathtub or would a shower work better in the space you have? If you have ample amount of space then you can get a shower and a bathtub but if you have limited space then it is best to go for a shower to avoid making the space look cumbersome. Extending your bathroom by breaking a wall could be an option too if your budget and structure allow it.
Do you make Eco-friendly choices?
An increasing number of people are becoming conscious of doing their part for the environment by adopting  Eco-friendly choices in their daily life. We have summarised the Eco-friendly benefits of using a walk-in shower below:
Having a walk in shower will help you save a lot in Electricity and Water bills.
A bathtub is not an energy efficient solution and it will also increase the wastage of water.
In an average shower, you will only use 20 gallons water as compared to 30 gallons water of water in a bathtub.
Quick and convenient access
A walk in shower is very convenient and easy to use, especially if you are pressed for time each morning. The water heats up quick, and it only takes a few minutes to wash yourself.
On the other hand, a bathtub is not as convenient as you have to wait for the tub to fill up, sit in it, lather and then rinse yourself off. However if you are the kind of person who is organised and has the time for a bath each morning then having a bathtub would suit your needs better.
Is Relaxation high on your priorities?
Bathtubs are considered relaxing and therapeutic. For many people, soaking in the bathtub after a long hard day work is almost a spiritual experience. Having a bath in warm water relaxes your muscles and softens your skin (if of course you are not sitting in the bathtub for too long!). If relaxation is high on your priority then we would highly recommend you invest in one, after all you want to be happy with your newly renovated bathroom.
---
Still have questions unanswered? schedule a no-obligation consultation with the team at Superior Renovations

---
Or call us on  0800 199 888