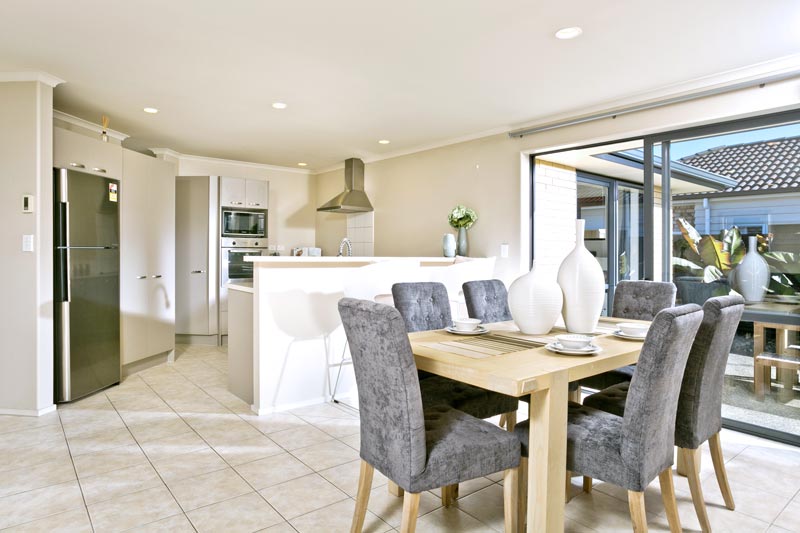 Kitchen Renovation Trends for 2018 in Auckland
Kitchens are one of the unique rooms in our homes. Kitchens go through the most amount of wear and tear in the house.  On most days, by the time you make breakfast, get the kids off to school, pack up lunch and snacks for work and prepare your famous family recipe for dinner, you've spent more time in the kitchen than your living room.
Kitchens have changed a lot over the decades and planning for your Kitchen renovation in Auckland is very important. Technological advances and changing social dynamics have contributed greatly to the rise of the modern kitchen. Whether you need to renovate your current layout or you simply want a new look, 2018 is the perfect time to upgrade to your dream kitchen. Here are the top 10 trends in Auckland kitchen renovations to look out for in 2018.
1. Hardworking islands
Islands have continued to dominate the modern kitchen with many kitchen renovations in Auckland now opting for two islands. Most of these Auckland renovations now incorporate the dining into the island design. The 2018 larger kitchen islands now have storage cabinets which comes fitted with under-counter appliances and can also be used as a casual dining or bar. Some of these renovations are also extending the kitchen islands into the living room spaces in homes with large sitting rooms and open plan designs. This way, the kitchen island can be multi-functional without taking up too much space in the kitchen.
2. Polished Countertops
Countertops cover up most of the visible areas in the kitchen. So it makes sense to renovate using eye-catching materials. If you'd like to add a restaurant-like feel to your kitchen, stainless steel counters are great for that.  Granite and quartz are evergreen additions to any kitchen renovation.
3. Open Shelves
Open shelving is becoming increasingly popular in kitchen renovations. Homeowners are able to show off their personal style by decorating with small accessories and even placing deluxe food items on the open shelves. Try rough cut wood for a natural feel or metal tubing for a more industrial attitude for your open shelving.
4. The rise of 'Smart Kitchens
Smart appliances are developing at a rapid pace and anyone considering an Auckland kitchen renovation in 2018 should really look into them. Kitchens are going automated and these appliances allow us to control our kitchens from afar. motion sensor kitchen faucets, Refrigerators that can alert you when you are running low on groceries or a coffee maker that makes you coffee before you wake up are just the tips of the iceberg when it comes to a smart kitchen. This is one of the biggest trends in the renovation of many Auckland kitchens in 2018.
5. Standard Designs and Materials
Convenience has become a top priority for most people owing to the busy and hectic lives we all live. The aim is to have a stress free environment and not a bulky space. One of the trends lately has been to forgo the top cabinets all together. The reason for this is that they are often hard to reach and can make the area look bulky. Rather than having high polished wood, people opt for materials such as stone and steel as they are easy to clean and are more durable. In order to make your kitchen convenient yet unique, make use of different textures to suit your style.
6. Efficient Storage Solutions
Not having adequate storage in your kitchen can cause a lot of frustration. Many storage spaces in kitchen are not structured properly for either large utensils or vice versa. When planning your kitchen renovation, keep in mind that spaces can be compartmentalised spaces to accommodate small and large appliances. Examples of these can be storage dividers for cutlery, pull out spice racks, wall hangers for pots and pans or small cups. The list for new and convenient storage solutions is endless. Make sure that you do some research and ask your renovator to take you to a few kitchen showrooms to get an idea of what is available.
The above-mentioned trends are just a few of the many trends for Auckland kitchen renovations in 2018. Before renovating, however, make sure to explore many options and do adequate research so as to know what kind of kitchen renovation best fits your home.
Already have all your own trades and you're comfortable managing them for your kitchen renovation?
Although we don't recommend if you haven't renovated a kitchen before and/or you don't have trades people you can trust, most renovations if not all comes with it's own surprises because not all homes are the same – this is where experience/project management plays an important role in minimises risks to maintain costs/delays giving you higher certainty of outcome/quality backed by associated guarantees and warranties.
However, if you do intend to manage the kitchen renovation yourself, it does work out more cost effective to contact a kitchen cabinetry manufacturer directly to get the kitchen cabinets designed, manufactured and installed – leaving you to manage the other trades such as flooring, demolition, painting, plastering, splashback/tiling, electrician, plumber, and sometimes a carpenter/builder.
Try Little Giant Interiors cost calculator below to see what you can expect to pay for cabinetry.
Need more information?
Take advantage of our FREE Complete Home Renovation Guide (48 pages), whether you're already renovating or in the process of deciding to renovate, it's not an easy process, this guide which includes a free 100+ point check list – will help you avoid costly mistakes.
Download Free Renovation Guide (PDF)
---
Still have questions unanswered? schedule a no-obligation consultation with the team at Superior Renovations

---
Or call us on   0800 199 888
---
Have you been putting off getting renovations done?
We have partnered with Q Mastercard ® to provide you an 18 Month Interest-Free Payment Option, you can enjoy your new home now and stress less.
Learn More about Interest-Free Payment Options*
*Lending criteria, fees, terms and conditions apply. Mastercard is a registered trademark and the circles design is a trademark of Mastercard International Incorporated.