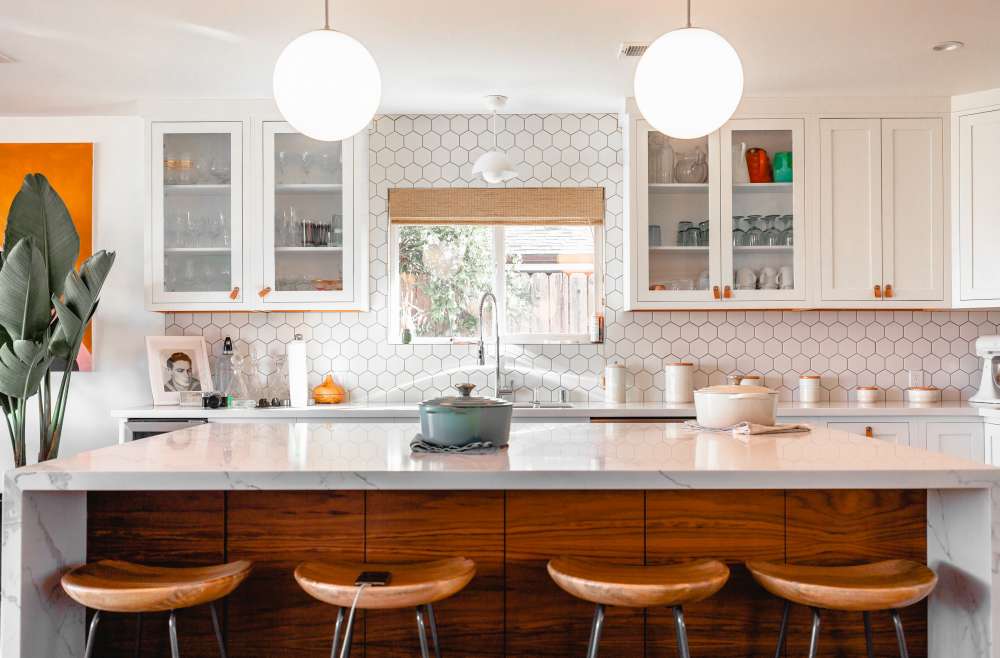 Kitchen Renovation Cost NZ wide – explained by Experts
So How much does it Cost to renovate a Kitchen in NZ?
When determining how much it costs to renovate a kitchen in NZ, some things to consider are the resale value of other homes in your neighbourhood, how long you plan to remain in your home, and your personal financial situation. These factors will be unique to you based on your personal situation and where you place the most value.
The extent of renovations can determine the cost of your renovation in Auckland. Kitchen Renovation costs in Auckland can be determined by the following factors.
1. Cost of a Basic Kitchen Renovation/Alteration
You could keep all the walls intact and just replace the appliances, cabinets, and flooring. Depending on the size of your kitchen, where you live, and the types of finishes you use, this type of kitchen renovation typically costs between $5k (basic alterations) to $10K.

2. Cost of a Mid-Range Kitchen Renovation
You could remove the built-in pantry closet and replace it with a pantry cabinet, shift the fridge down to widen your walk space, and add recessed lighting in addition to replacing the appliances, cabinets and flooring.  Now your kitchen renovation will cost between the range of $10k (basic kitchen renovation) -$20k, depending on the materials you select.
3. Cost of a Custom/Designer Kitchen Renovation
You could tear down a load-bearing wall in order to expand and reconfigure the entire kitchen footprint and add an island. This might also include the option to refinish adjacent areas like the hard-wood floors, update the fireplace surround, add recessed lighting, update the powder room, etc. This type of renovation may cost between $20K-$30K (Custom based, to designer kitchens)
| | | | |
| --- | --- | --- | --- |
| Type of Kitchen Renovation | Low | High | Estimate |
| Basic Kitchen Renovation/Alteration |  $            5,000 |  $          10,000 |  $            7,500 |
| Mid-Range Kitchen Renovation |  $          10,000 |  $          20,000 |  $          15,000 |
| Custom/Designer Kitchen Renovation |  $          20,000 |  $          30,000 |  $          25,000 |
---
Still have questions unanswered? schedule a no-obligation consultation with the team at Superior Renovations

---
Or call us on  0800 199 888