Florence Ave, Stanmore Bay
Kitchen, Bathroom, &
Laundry Renovation
---
Completed on August 2019
RENOVATION
Project Managed By
Michael Tran
Sales and Project Management
michael@superiorrenovations.co.nz
0800 199 888
Rustic Style Renovation in Florence Ave, Stanmore Bay
Project Finish Date
August 2019
"Even before I bought it, it was a Spanish style house and I was thinking how I would decorate it, you picture yourself when you want to buy a house, how will I feel living in this house, can I commit to living in it, am I going to be happy?" shares Mary for what would be a start of her dream project.
Mary's home is a credit to her imagination, creativity, and more importantly resilience. She hired a builder and worked closely with him to restore and renovate her home. The builder however did not carry out kitchen renovations which is when we came in.
Mary had a very clear idea on what she wanted with months of research on Houzz. Unlike most Aucklanders that want a contemporary styled kitchen with modern and clean lines, Mary's vision included Timber cabinetry, colourful tiles as a splashback, brass sinks and bright colourful walls. She had met with other companies before which specialised in kitchen renovations, however a very expensive design process deterred her from pursuing the companies further.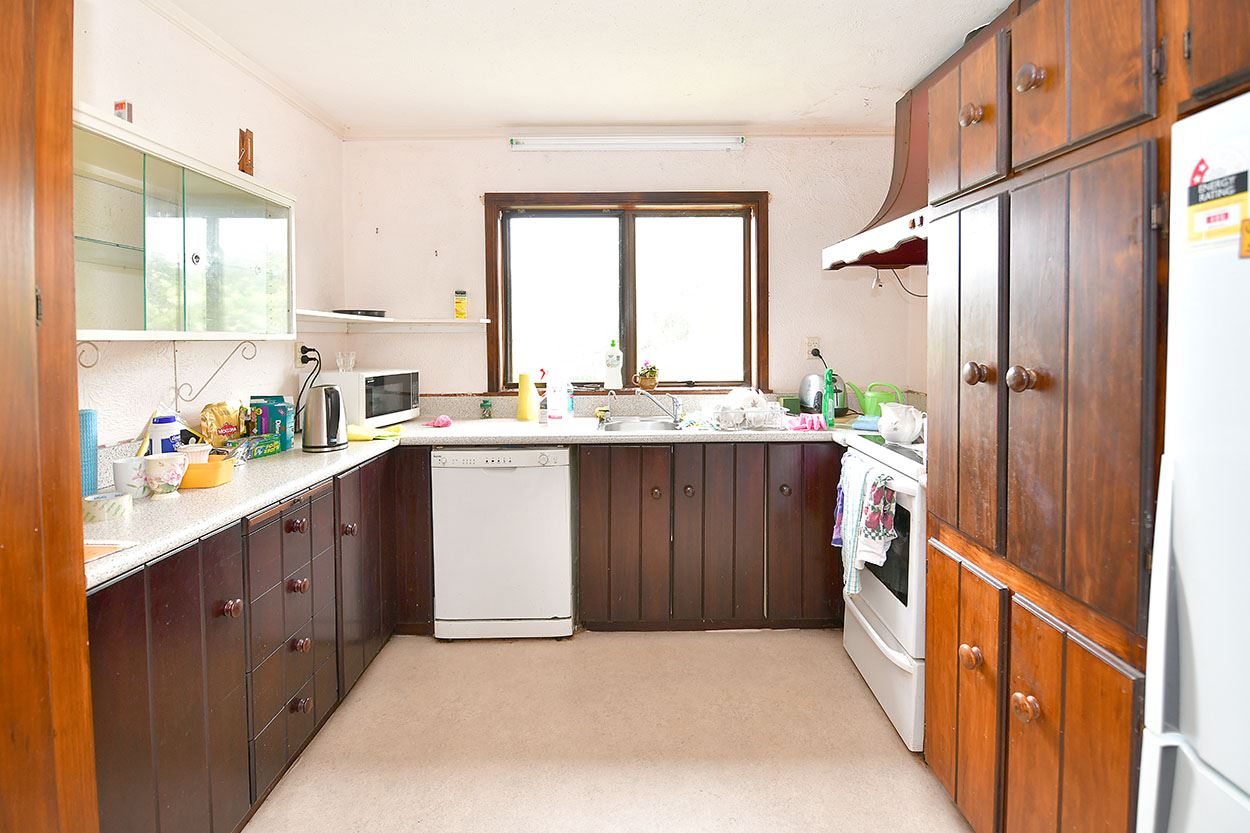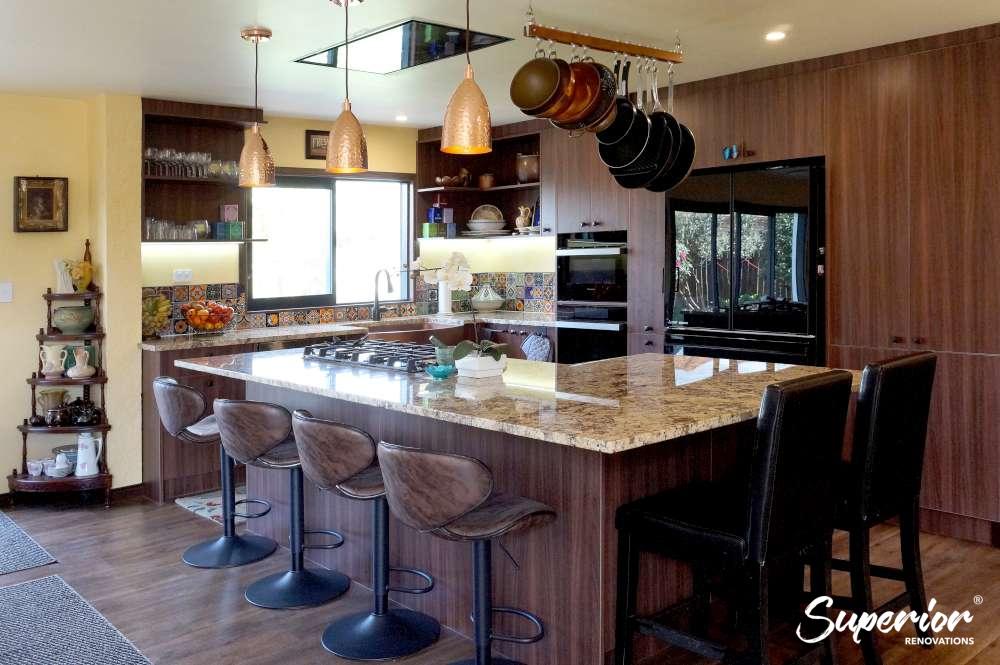 "there is a niche of people who want custom kitchens and they are places that we visited that did such styles. But what was daunting about it was that they said you must meet the designer and as soon as you see them you see the dollar signs. But this has to be made approachable for the average person cannot spend 100K on a kitchen" explains Mary.
Design process at Superior is complementary for all our clients unless an extension is required which means we must include our architect in the design process. "I liked the fact that Superior was willing to help me with the design without charging me an arm and a leg and then work with me"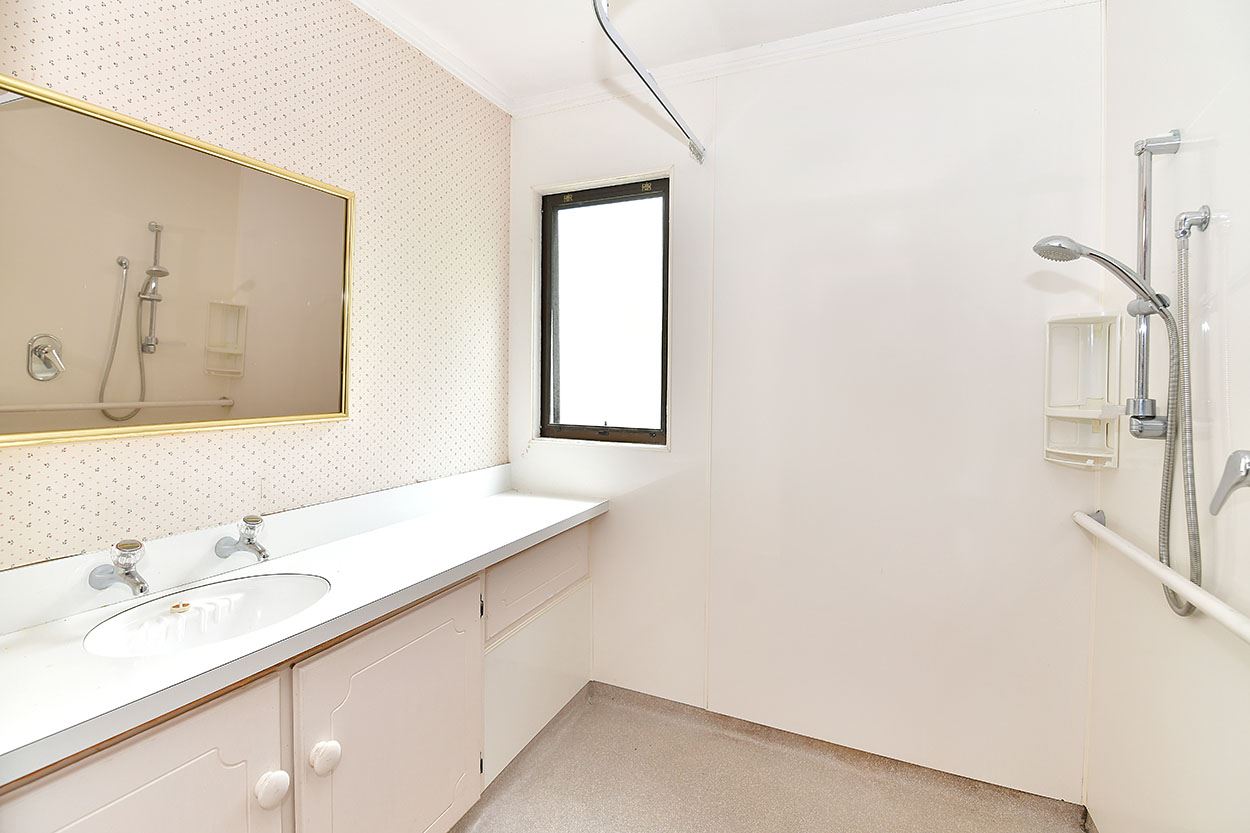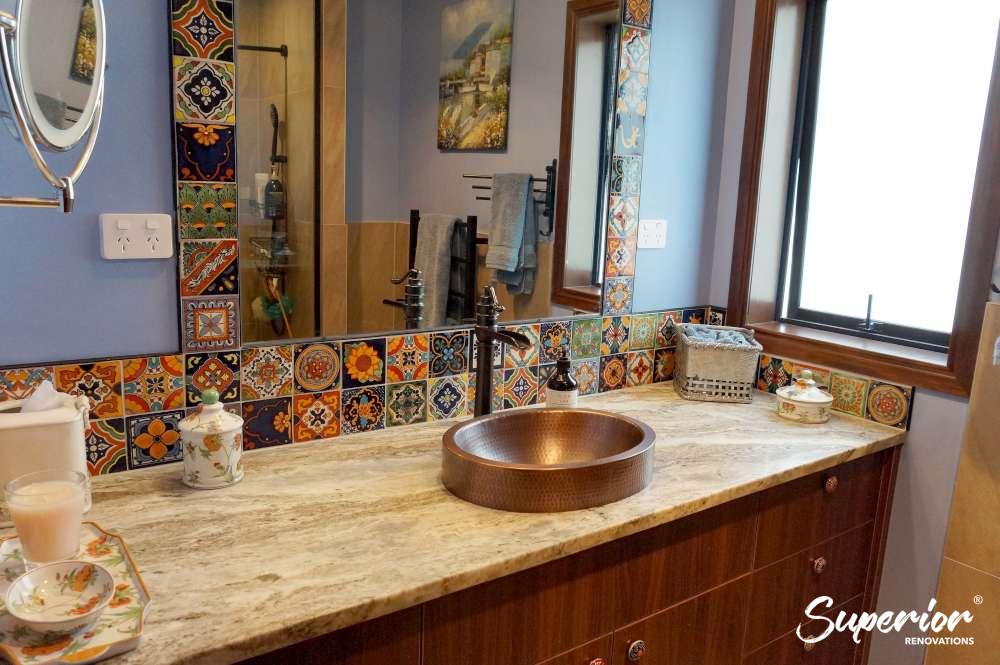 We did hit a few roadblocks during this process which prompted us to alter our design process for unique and designer kitchens.  We now include an initial meeting with our designer as opposed to the project manager acting as a middleman between the client and the designer. This is to shorten the design process and making it simpler especially for unique styles.
"Michael was very good at hanging in there and working with me and not saying I am tired of your ideas or we can't do it or whatever and Michael just kept coming back" Mary chimes in.
Budget was the next issue for the client as her Rustic Kitchen demanded the use of Timber for all her cabinetry. Timber is not very easily available in New Zealand, making it a very expensive raw material so after much deliberation she settled on Melteca.  We used textured woodgrain 'Jarrad Legend' Melteca to custom make cabinetry throughout the kitchen, bathroom and laundry. Melteca is a cost effective and versatile material that can be made to look rustic. It is also easier to clean compared to Timber making maintenance easy.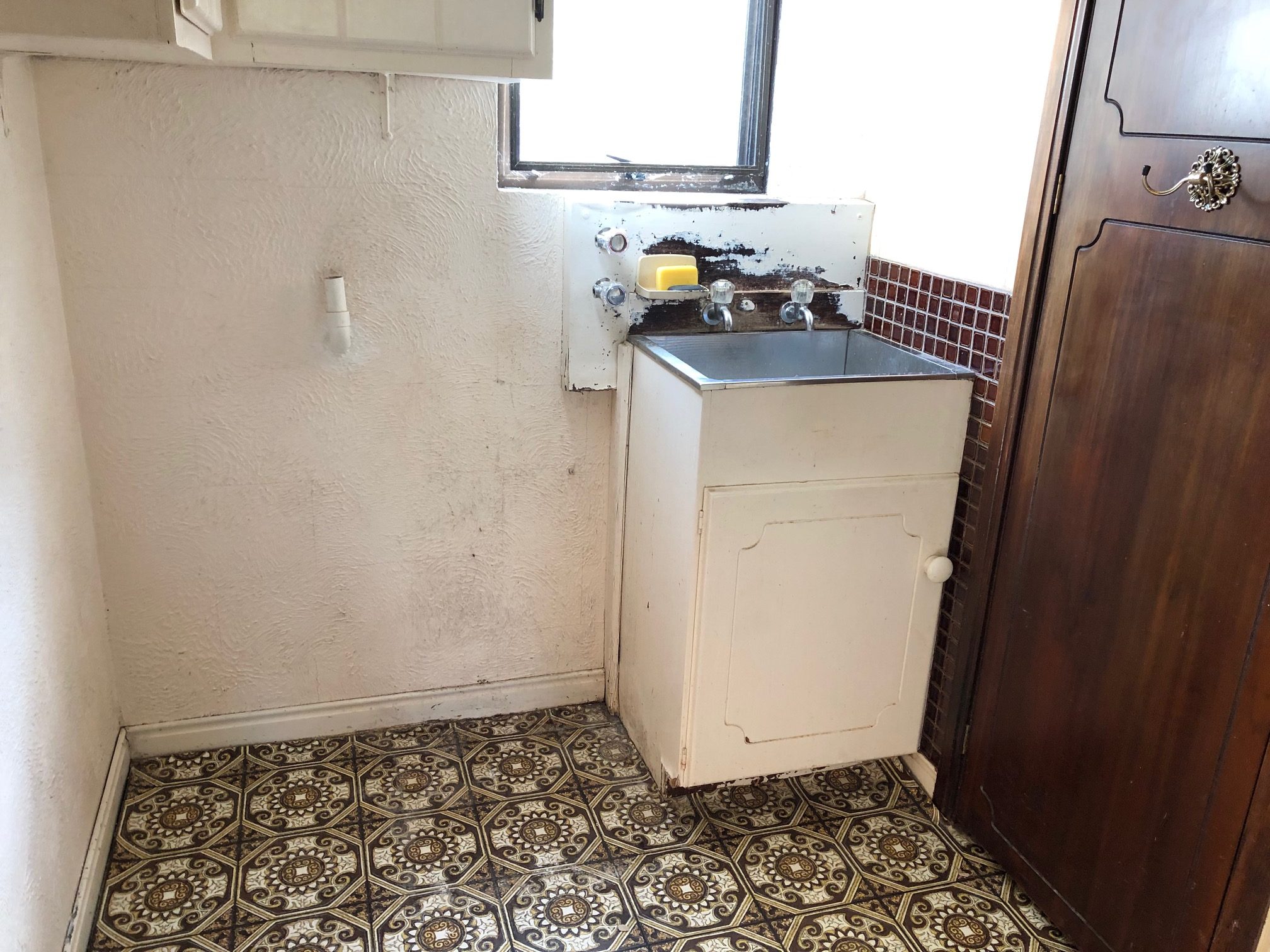 Rustic Styling Fittings
A big part of a rustic kitchen is its brass or copper sinks, rustic looking accessories and bright tiles for a Spanish villa look. As Mary originally hails from the USA, she ordered her brass sinks and Mexican tiles from Amazon. During our meeting, she mentioned that she had a hard time looking for these accessories due to limited availability and were quite expensive. This was a great insight to us as it prompted us to look for suppliers in Auckland that we could include for our rustic kitchen options. We now have suppliers in Auckland that can source Mexican tiles and brass sinks for rustic kitchens. This was a great feedback for us as it helped us include a more diverse range of suppliers for Rustic kitchens.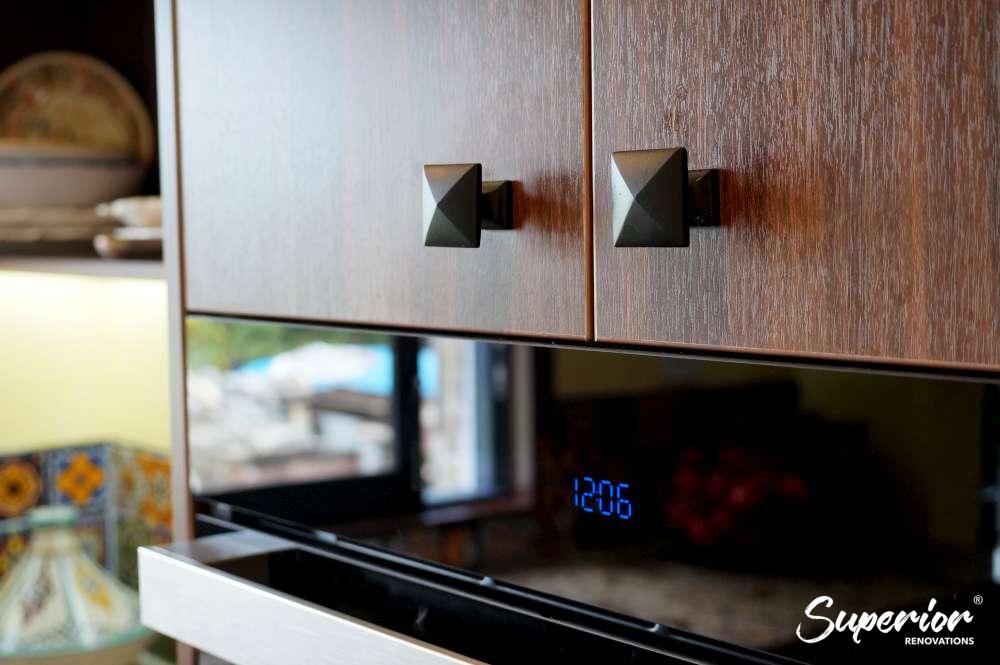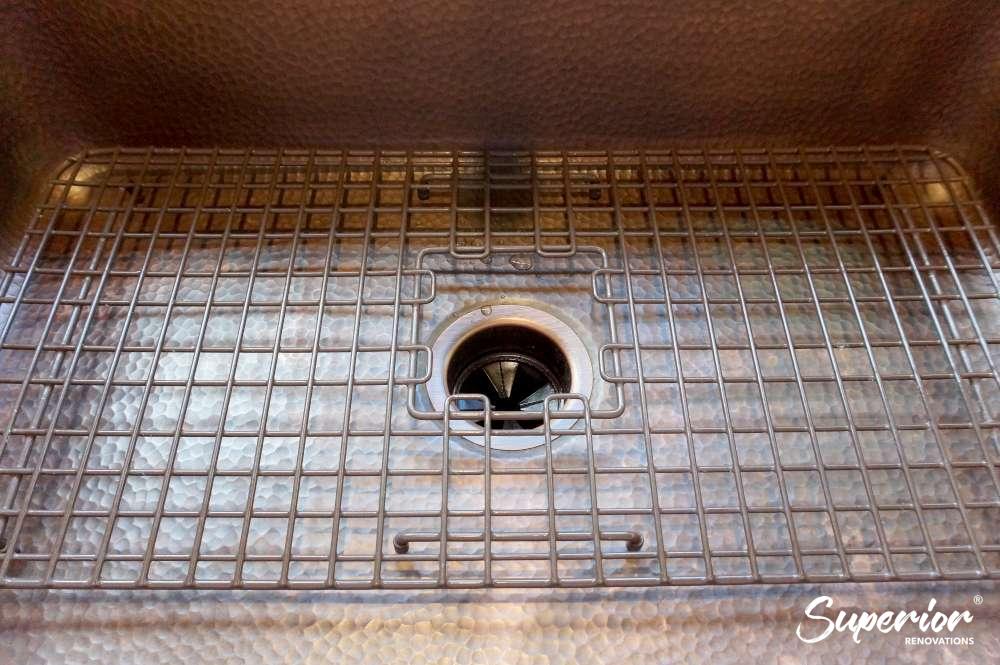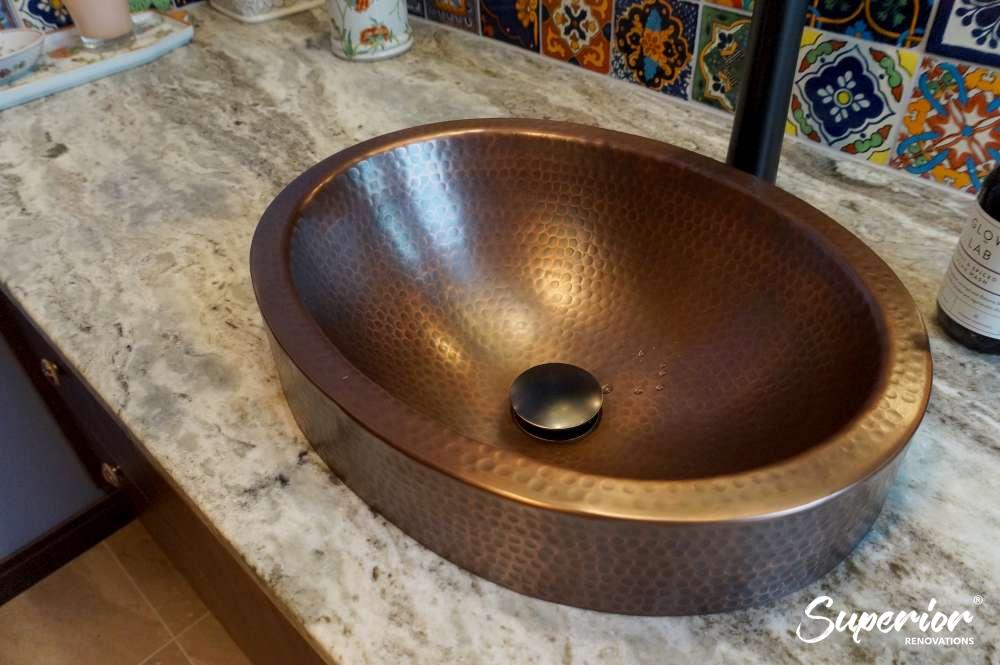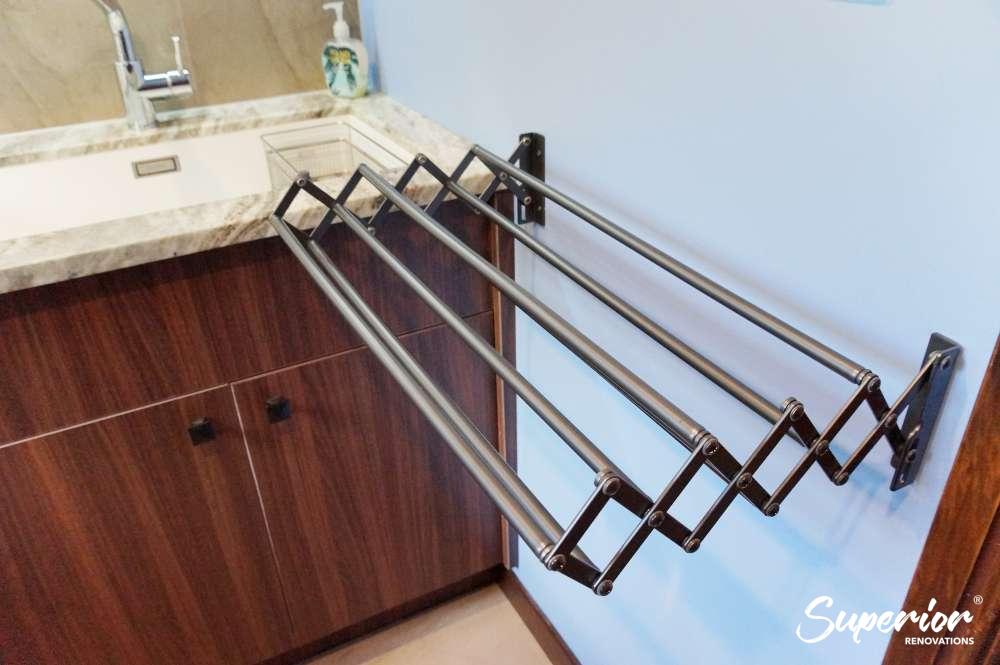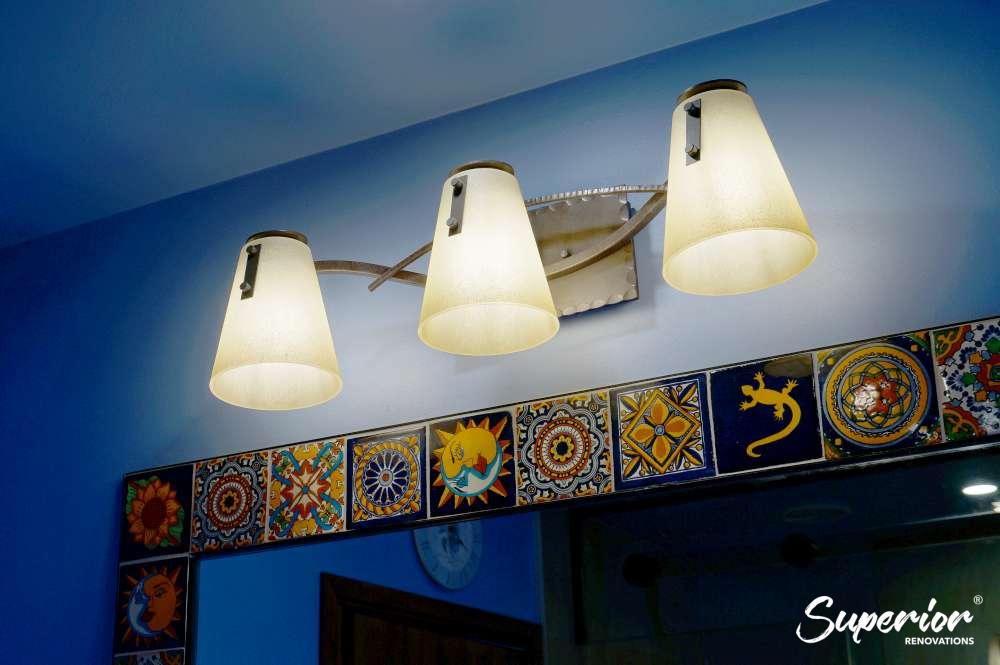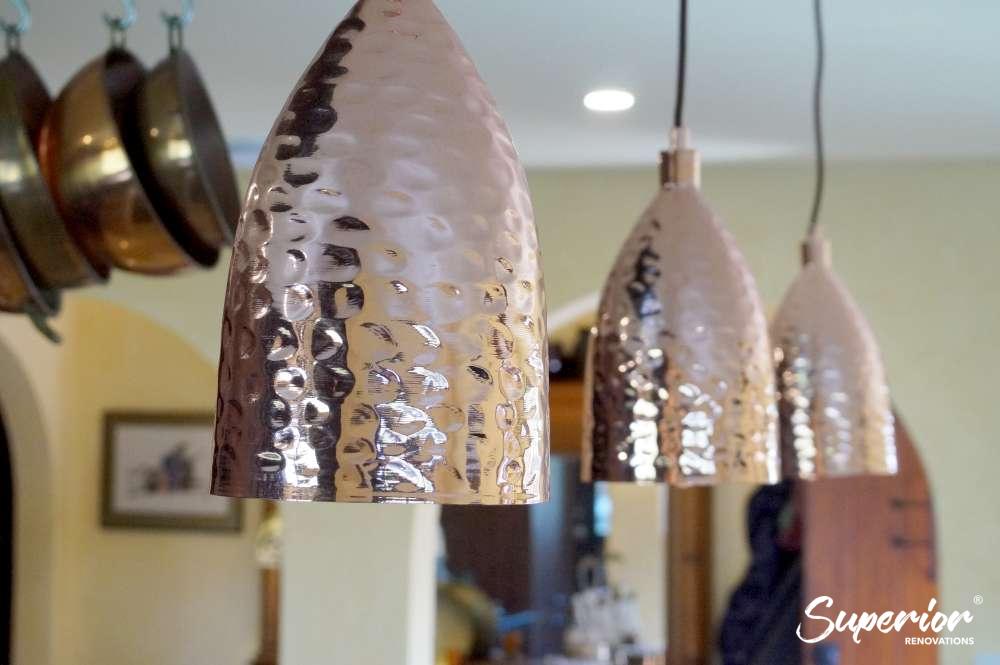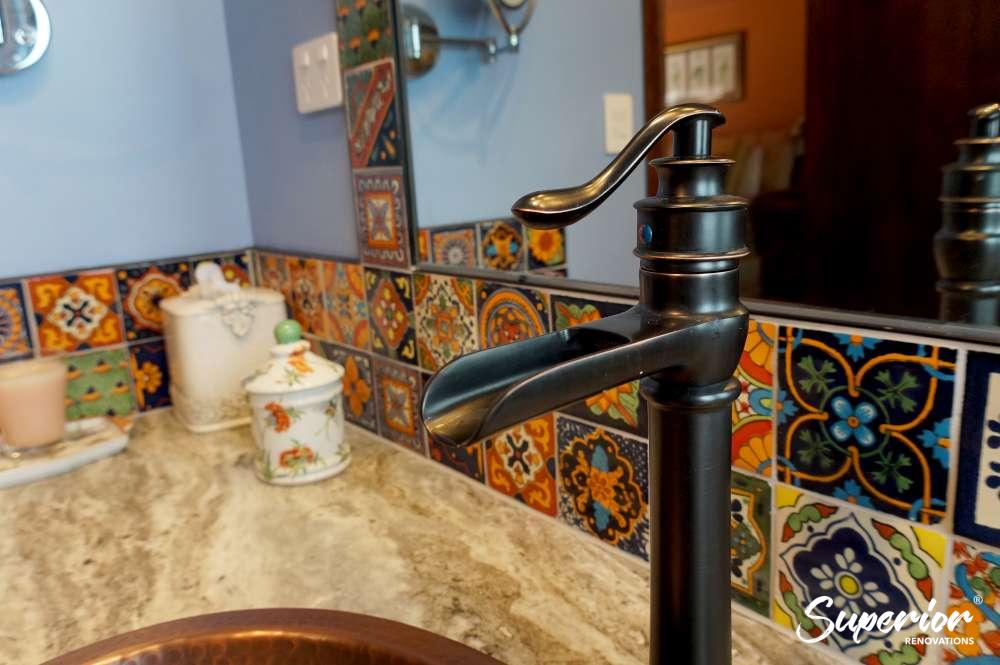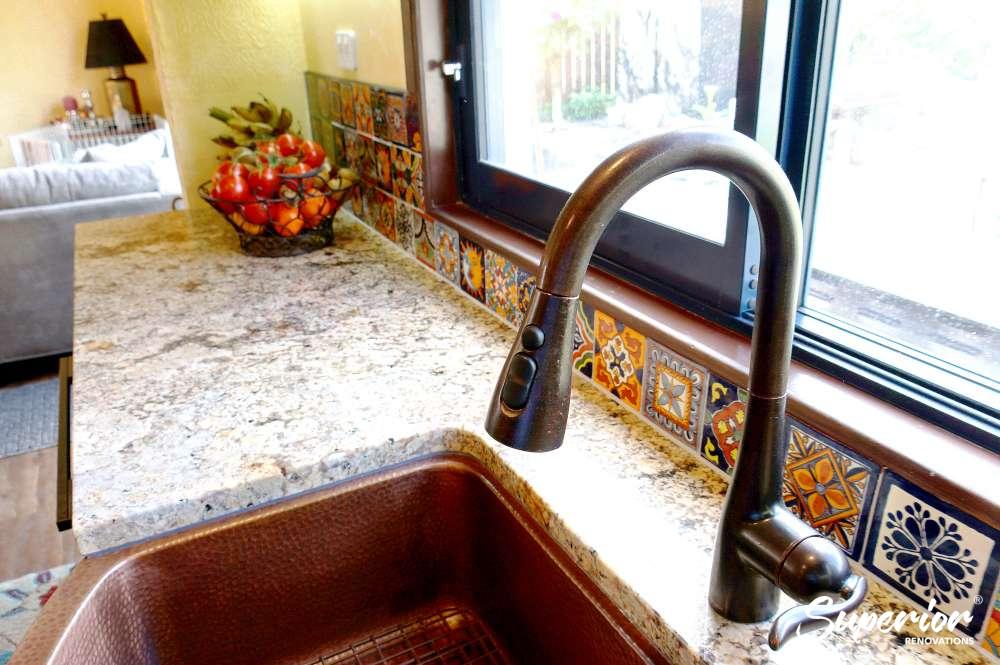 What the client had to say
Mary Stuart, 2019
"I can't say enough good things about this company. About six months ago, we purchased an older home in Orewa that needed EVERYTHING replaced,.
After interviewing 6 local companies specialising in renovations, we hired Superior Renovations to re-do our kitchen, laundry and bathroom. And we're so glad we did. From the start, their people gave me the impression that my satisfaction was their number one priority – that any request of mine was reasonable and do-able.
During the process, they listened to my ideas, made excellent suggestions where I was lacking in knowledge, and delivered comprehensive plans that incorporated my style and requirements. Michael, our Project Manager, was always patient, kind and professional. Ultimately, the renovations of our rooms were completed on time and within our budget.
We are very happy with the results obtained and everyone that sees our kitchen, laundry and bath just stops, stares, and says "Wow!". In short, this company has outstanding customer service and I would recommend them to anyone looking for renovations to be done."