Albany, Auckland
2 Bathroom Renovations – Adding

Modern Understated Elegance
---
Completed on March 2021
RENOVATION
Project Managed By
  Kevin Yang Managing Director/Project Management kevin@superiorrenovations.co.nz 0800 199 888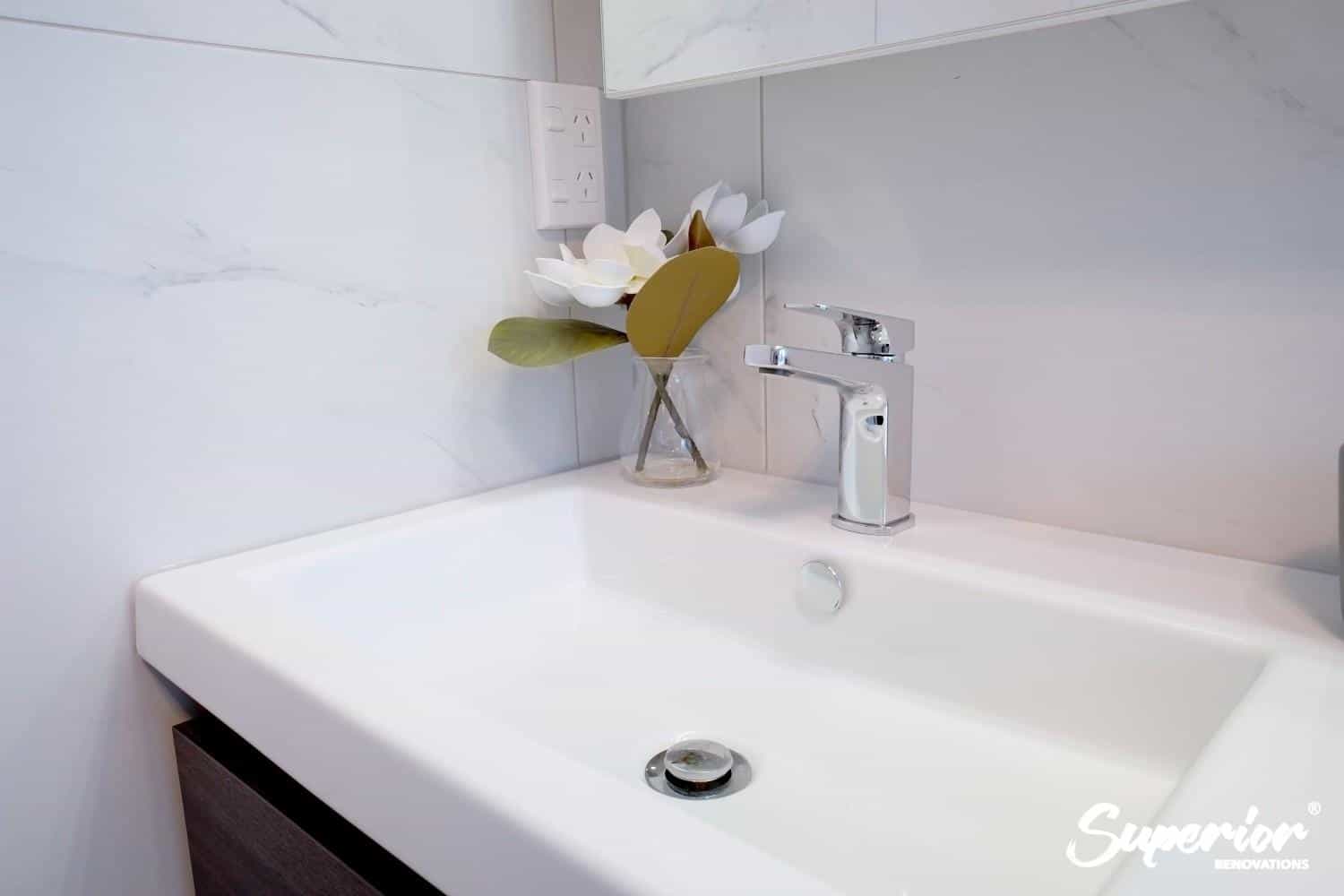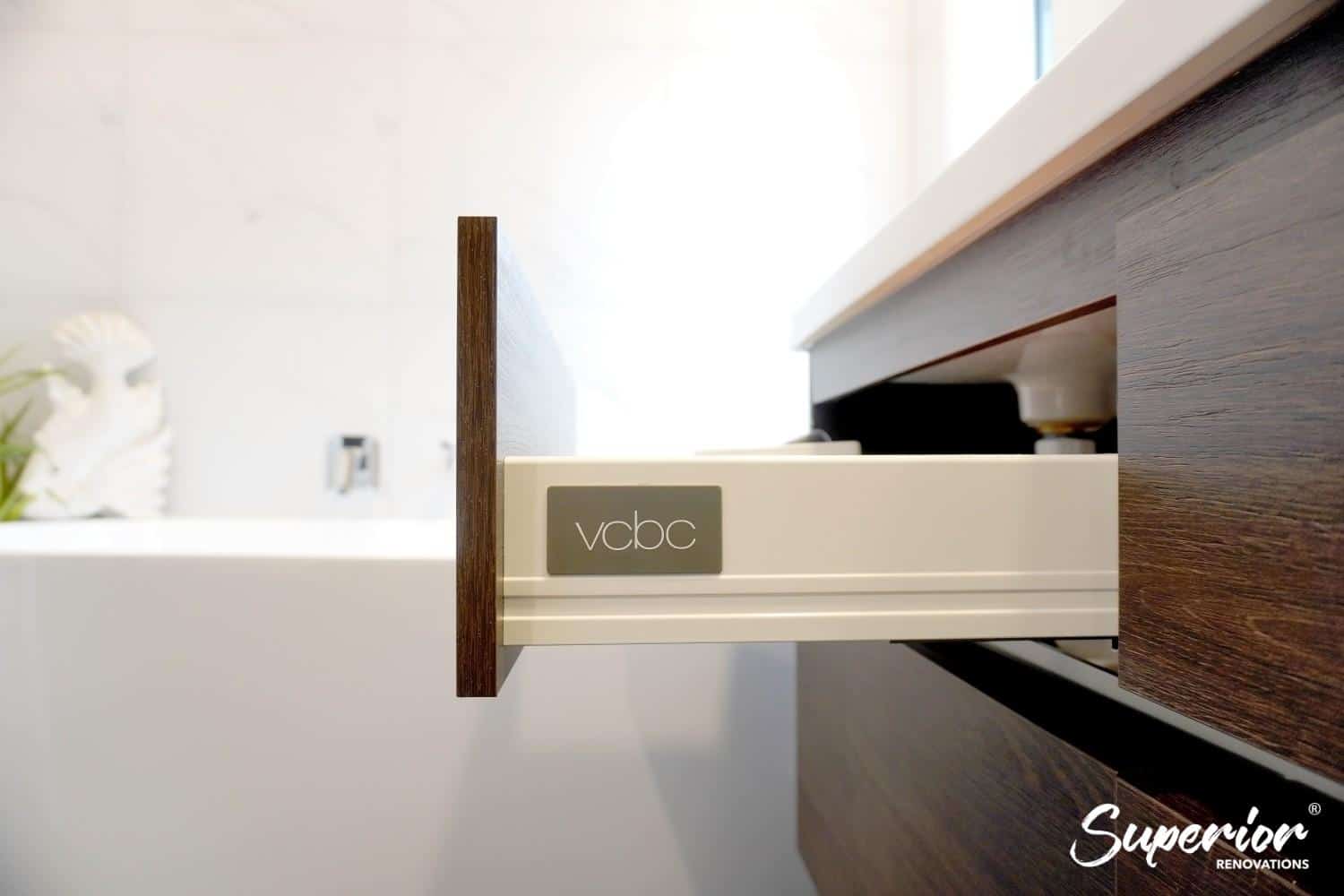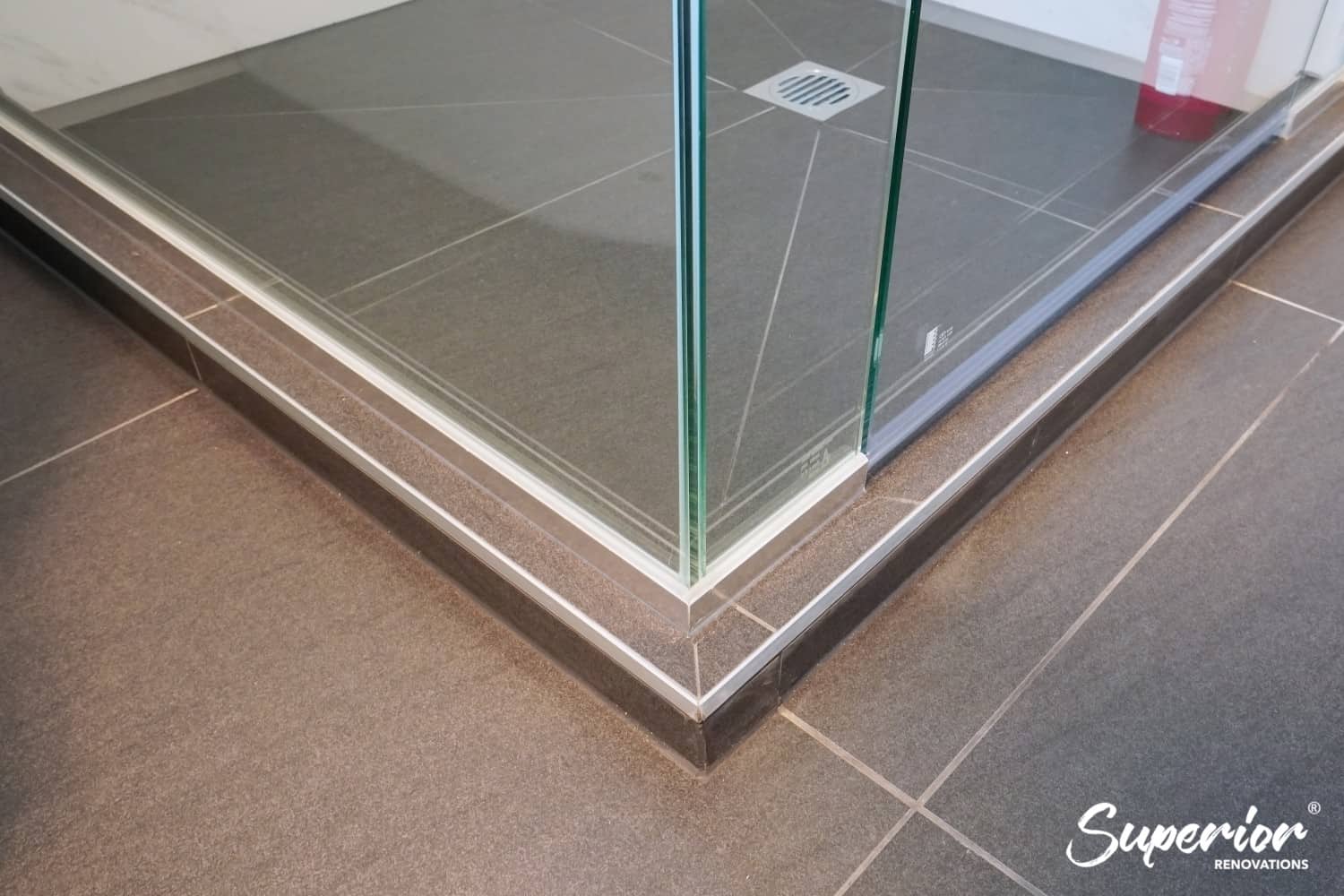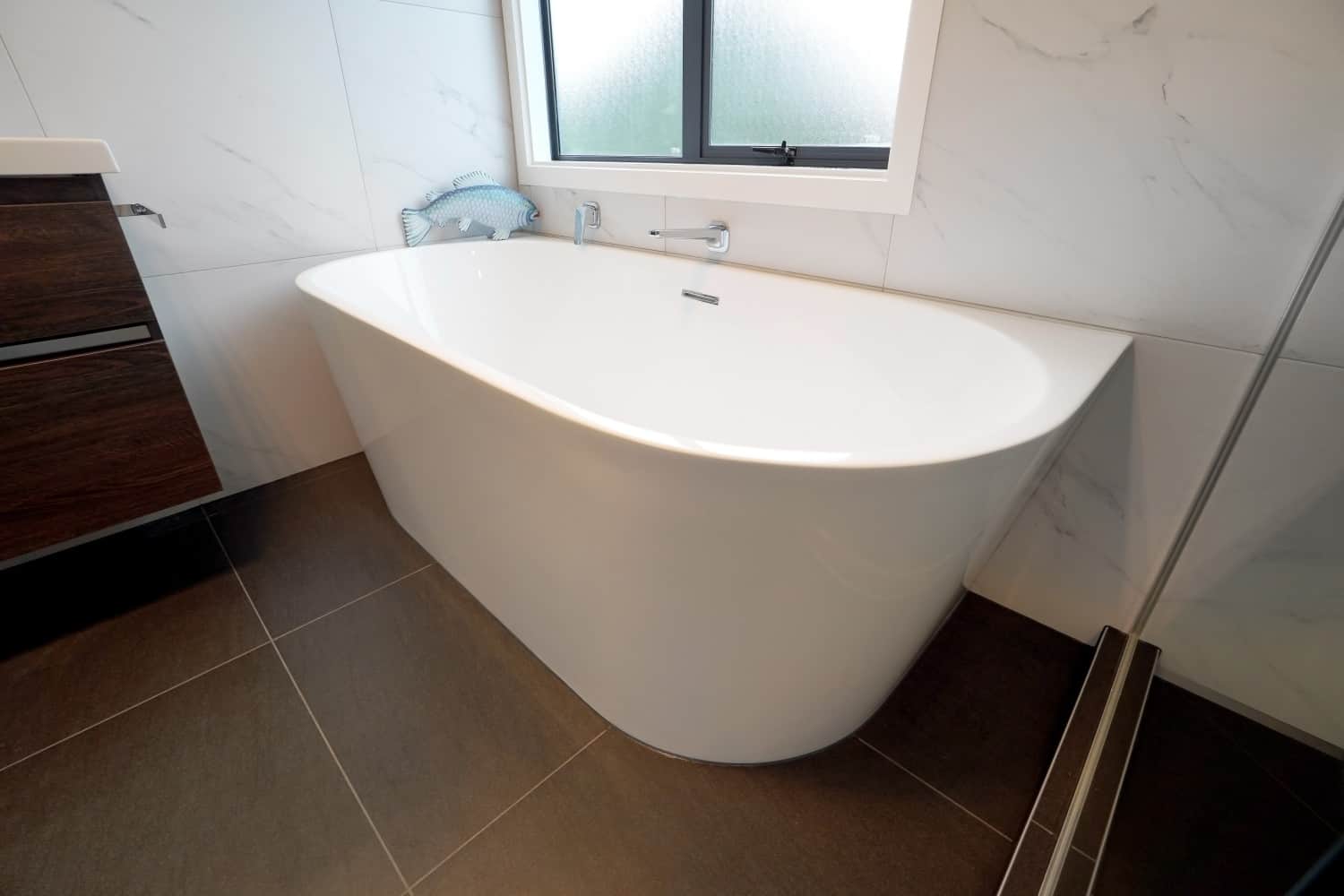 Contemporary bathrooms with a striking dark palette
Project Finish Date
March 2021
Our clients wanted to renovate their 2 bathrooms because they were old and did not provide modern comfort nor were they particularly appealing. The rest of their home was beautifully furnished in a contemporary style and they wanted their bathrooms to reflect a similar style. The two bathrooms were renovated with supplies and materials which were similar in style and colour. A contemporary bathroom design often has fixtures that do not have too many embellishments or intricate details. The materials used for the renovation speak for themselves. This was exactly the case for these bathrooms as we used contemporary fixtures from Reece and striking combination of matte dark tiles for the floors and a more neutral palette for the walls. The wooden cabinets also soften this bathroom design by bringing earthiness into the bathroom.
Bathroom Design brief
Contemporary bathroom designs are very popular with most of our clients as they are versatile and can complement most homes. We used large dark tiles for the floor which contrasted well with the neutral colour schemes of the walls and bathtub. We also wanted to add some warmth to the room so we decided to use wooden floating vanities.
Suppliers and Brands used
This bathroom is a perfect example of good fixtures that can transform a space without a change in layout or a very comprehensive design process.
Reece for fixtures
St Michels
Metheven
Tile Depot for tiles
Main Bathroom Renovation
Specifications
The overall design of the bathroom features a modern contemporary look which complemented beautifully with the rest of the house. The floors feature large 600 by 600 dark tiles which contrasts well with off white 600 by 600 wall tiles. The oak finish floating vanity brings a sense of warmth to the bathroom.
Wall and Floor tiles
Matte finish Notion black 600 by 600 Porcelain tiles from Tile depot

Storm carrara off white 600 by 600 tiles installed all through the walls
Floating Vanity and Glass mirror with storage
Canga wall hung Black Forest Oak finish vanity

Tapware and mixer from Methven

Mirror from St Michels

Ceramic countertop with double bowl
Bathtub, Shower and Toilet
Tiled shower with custom built glass door

1700 Azura free standing bathtub

Rimeless back to wall toilet suite from Reece

Waipori shower mixer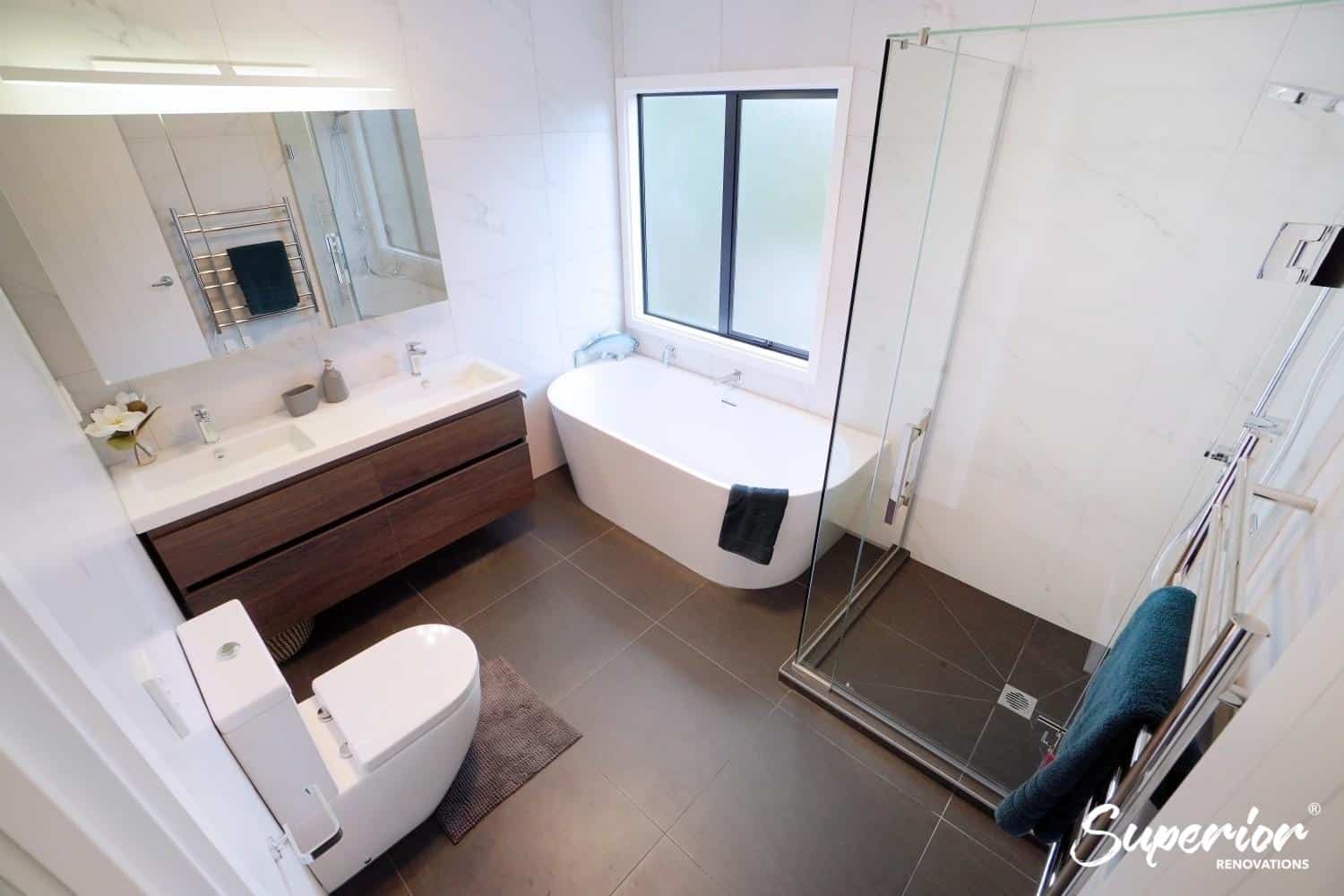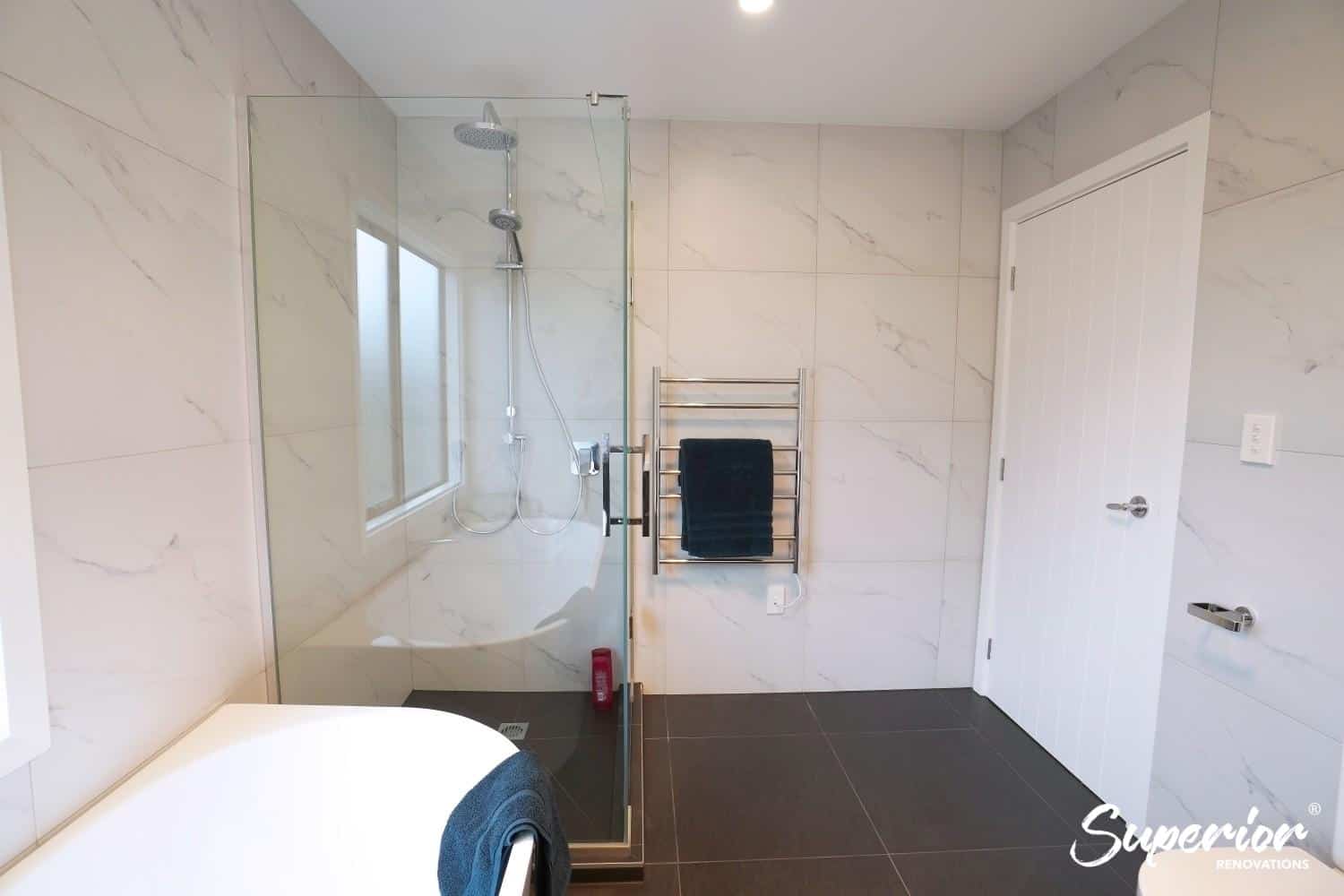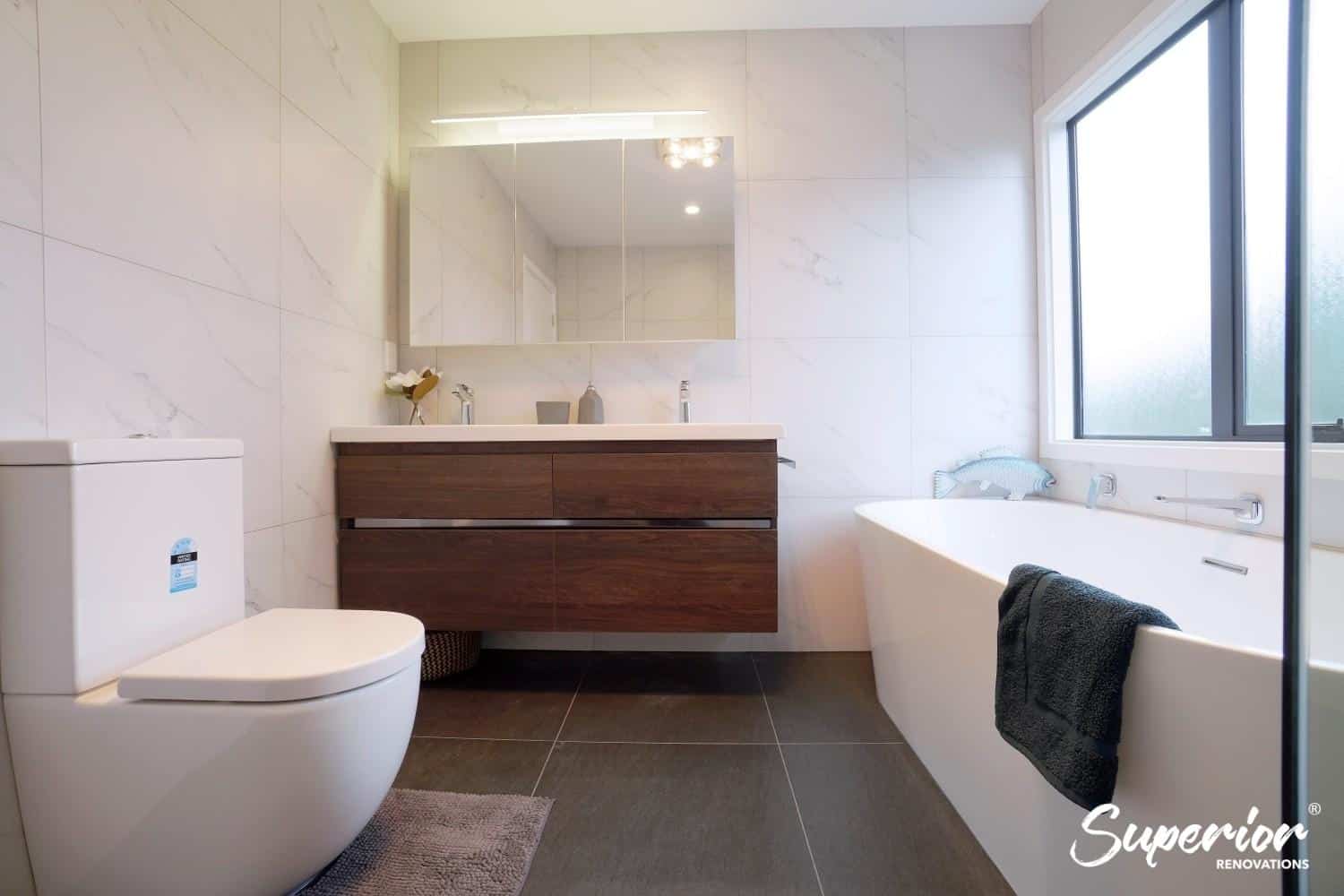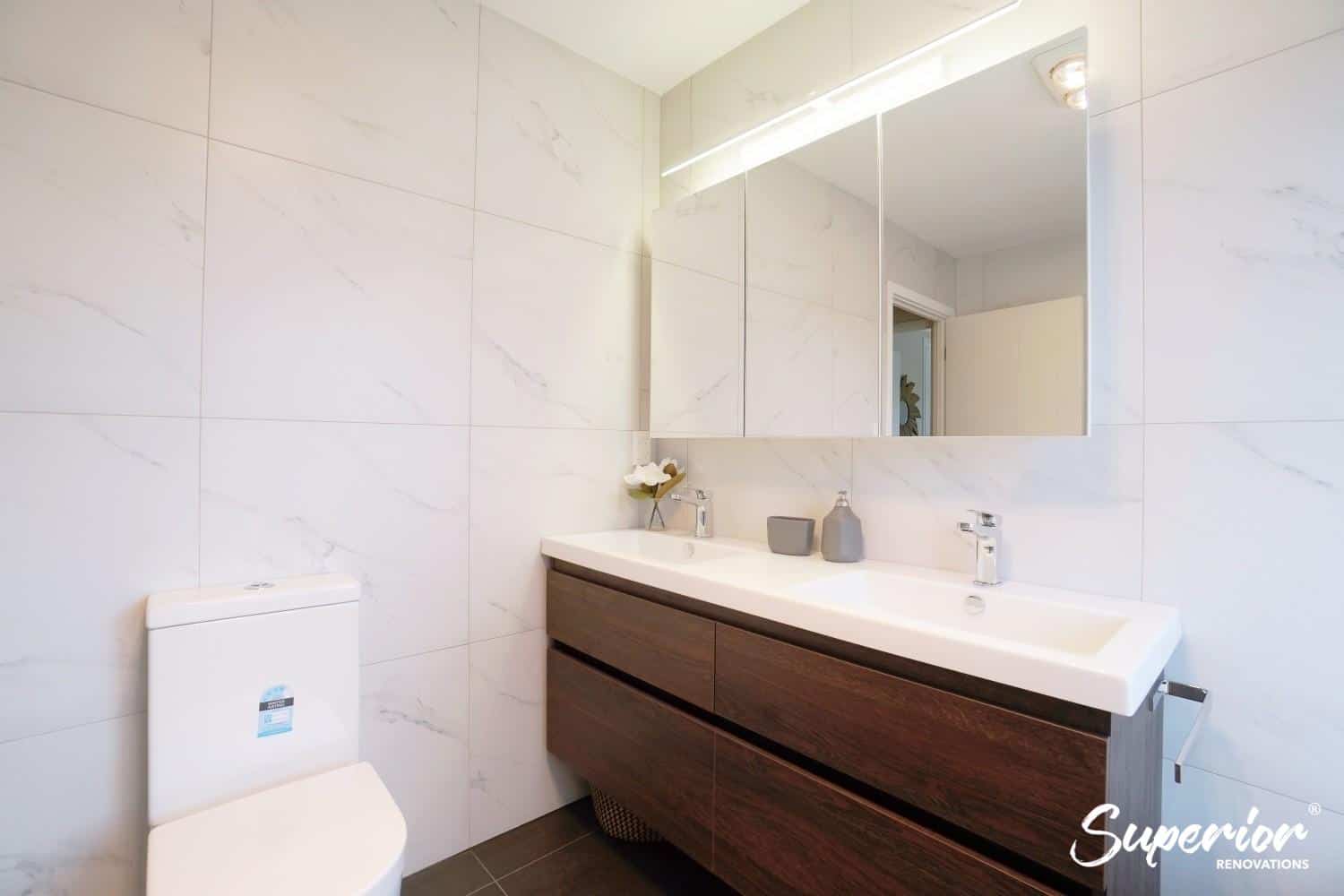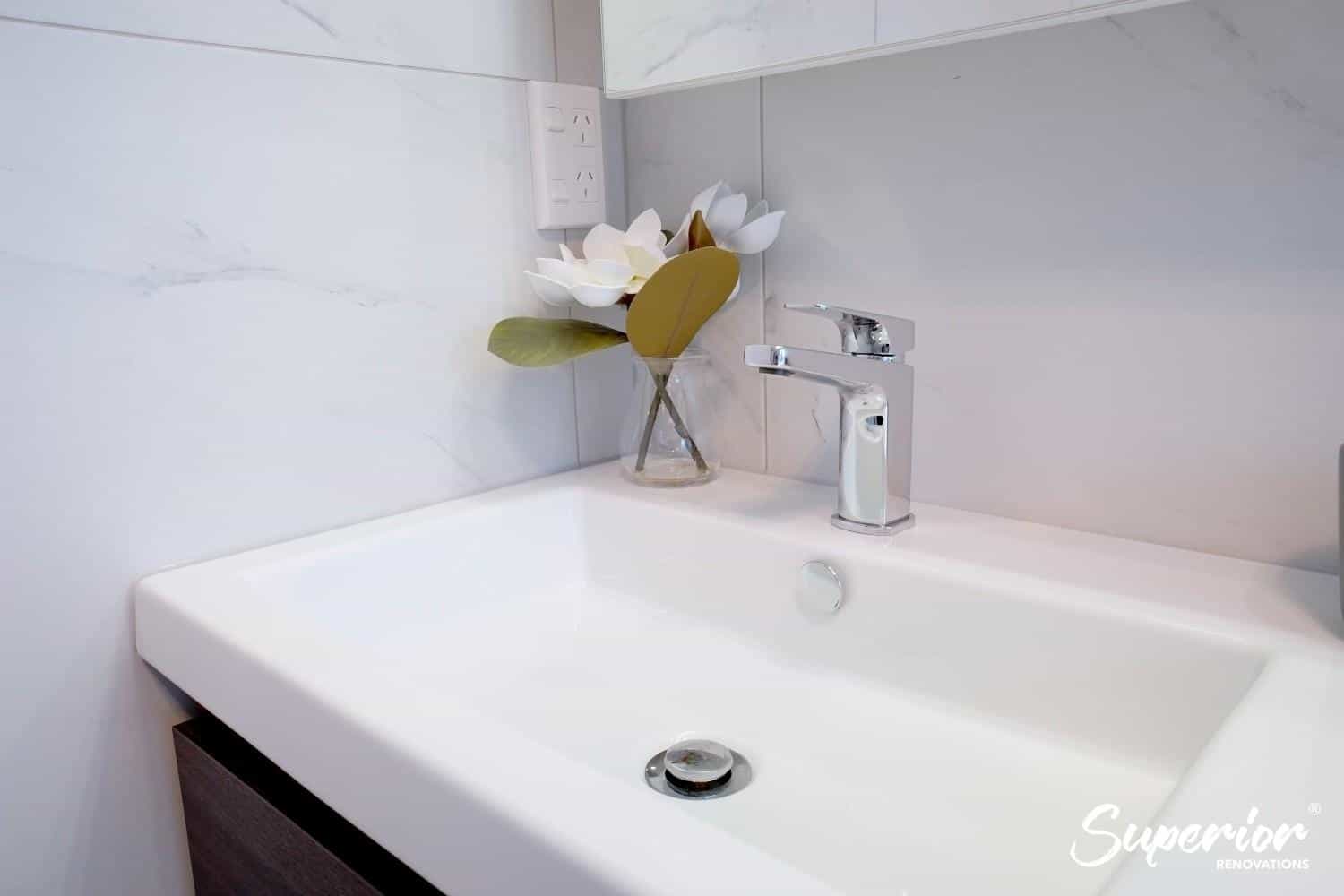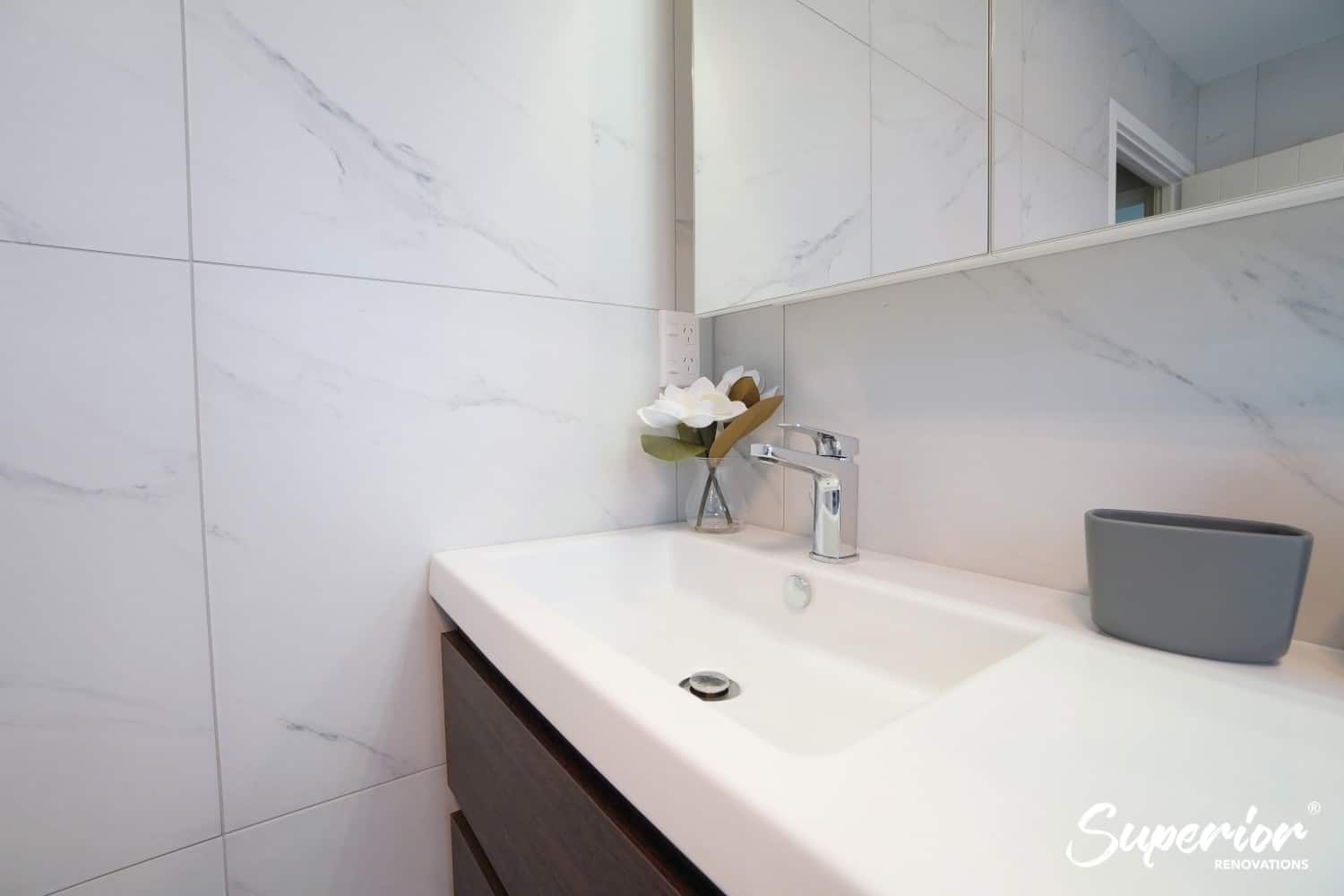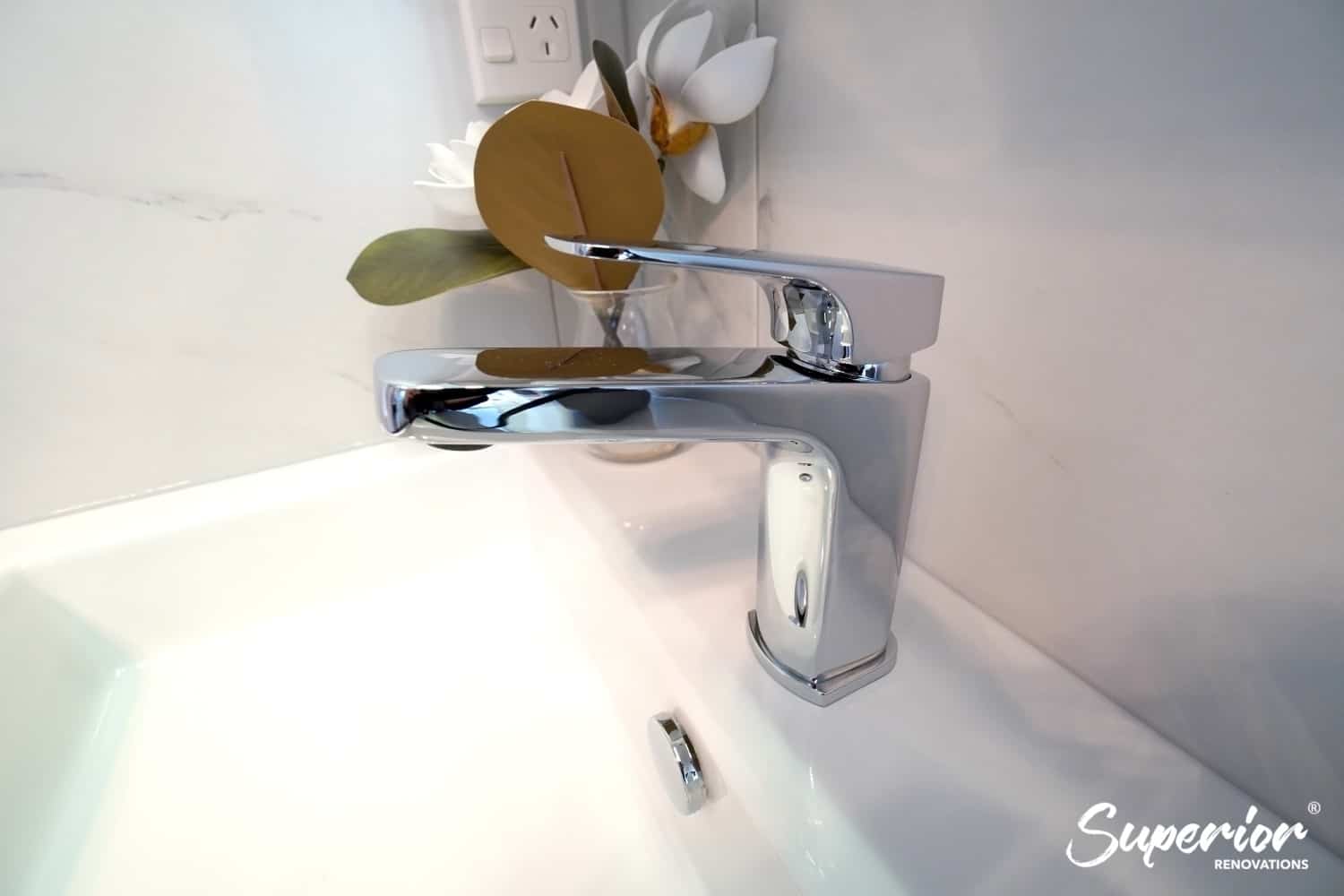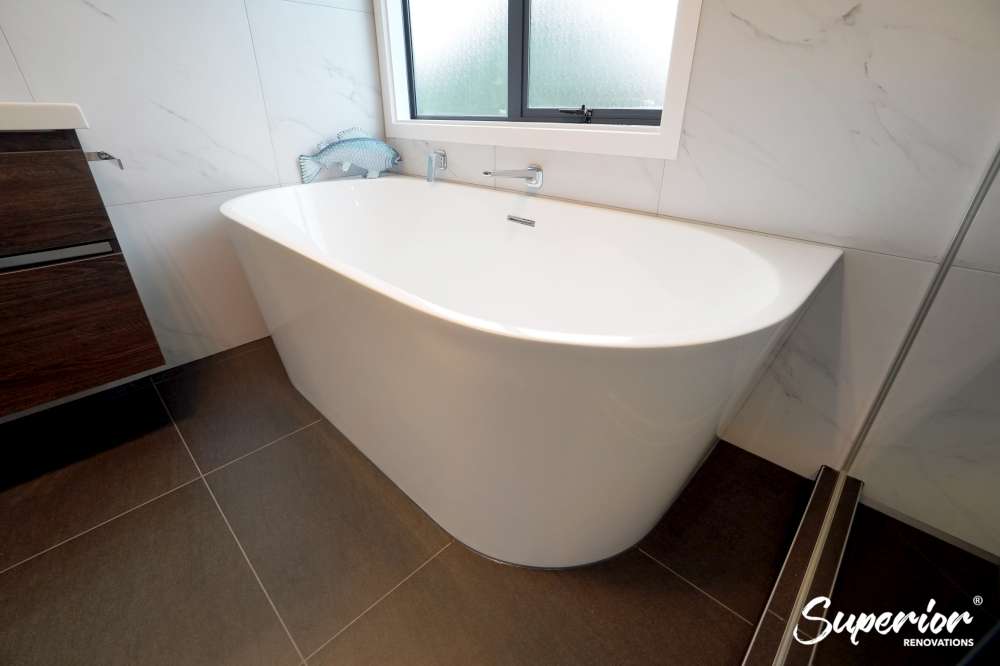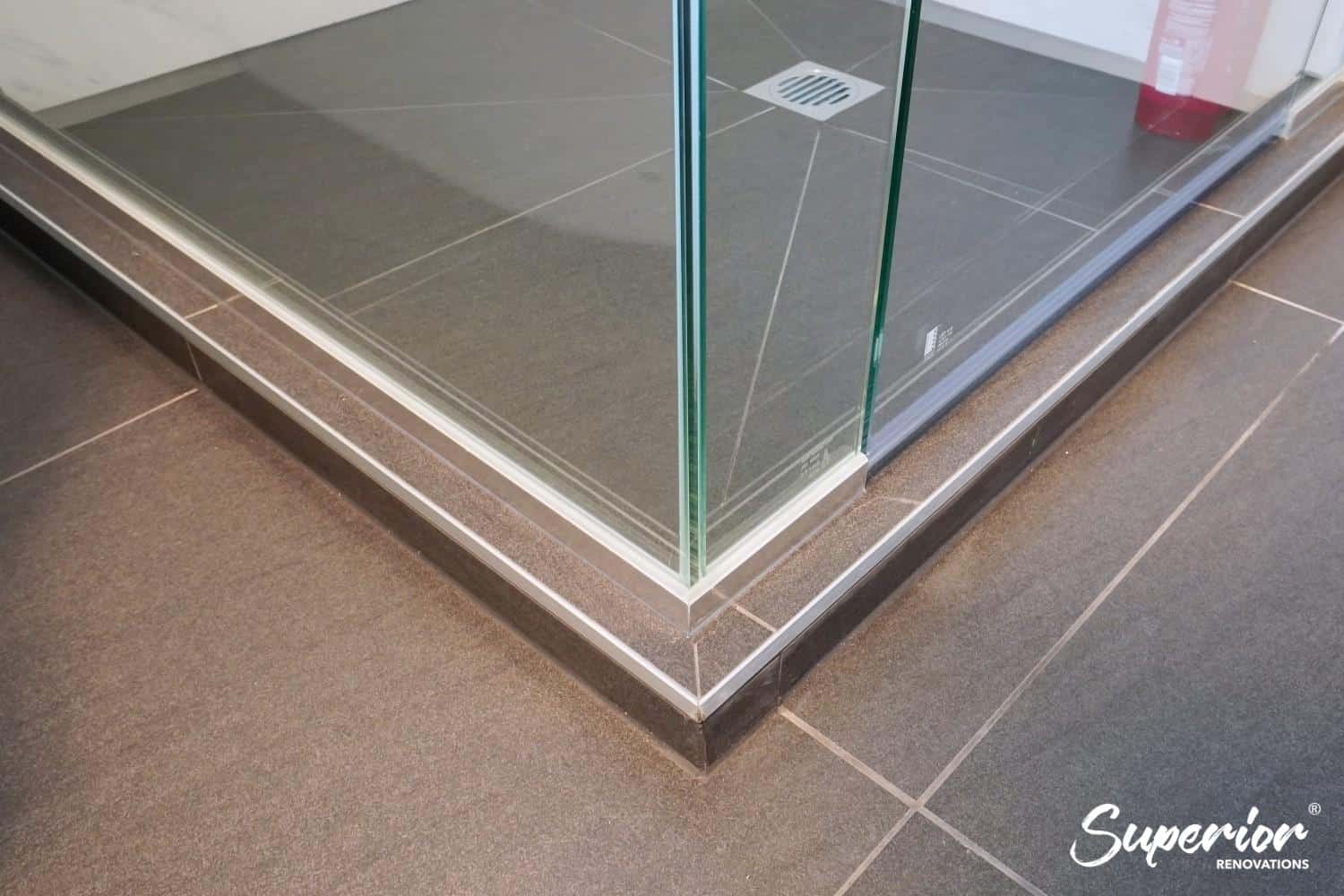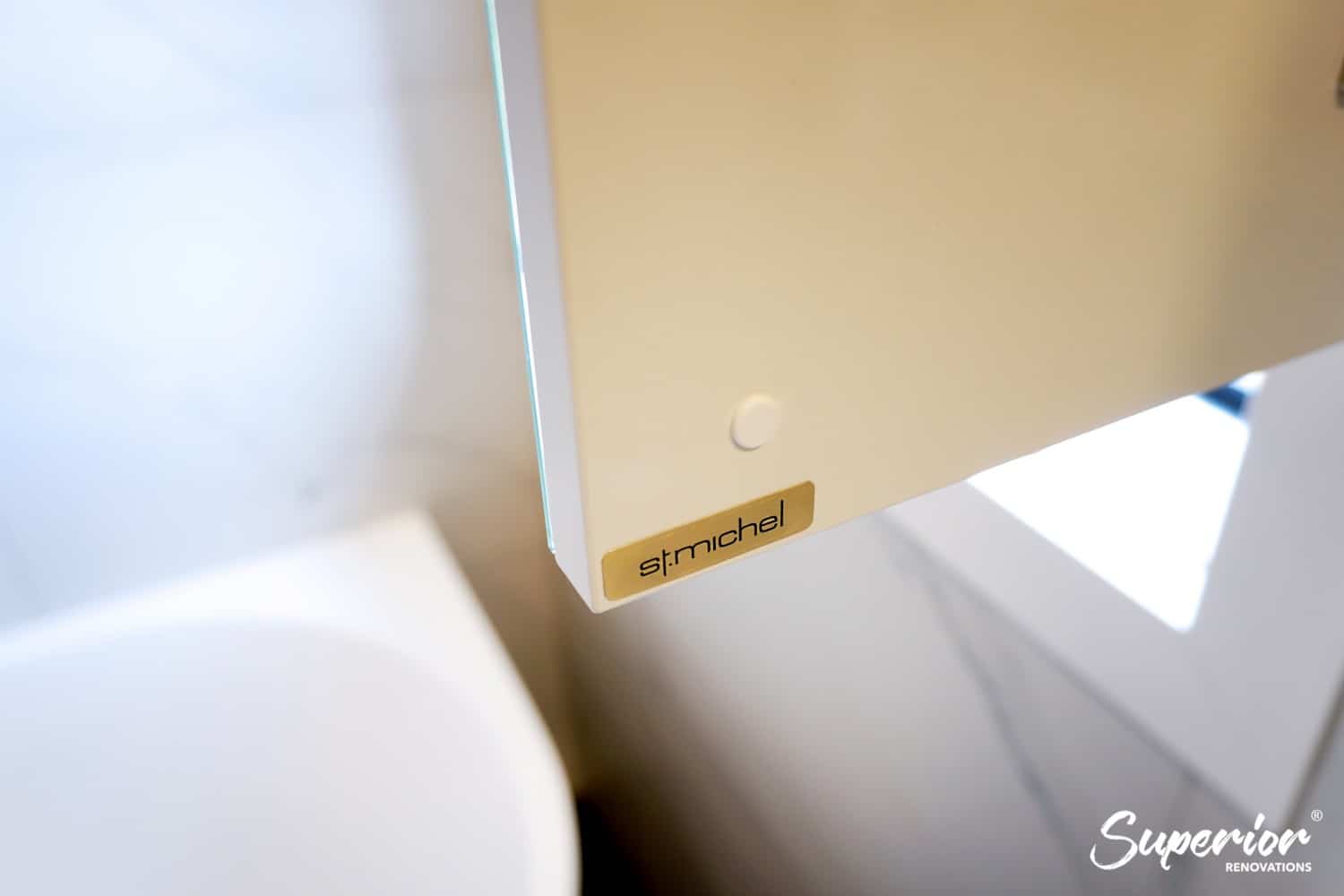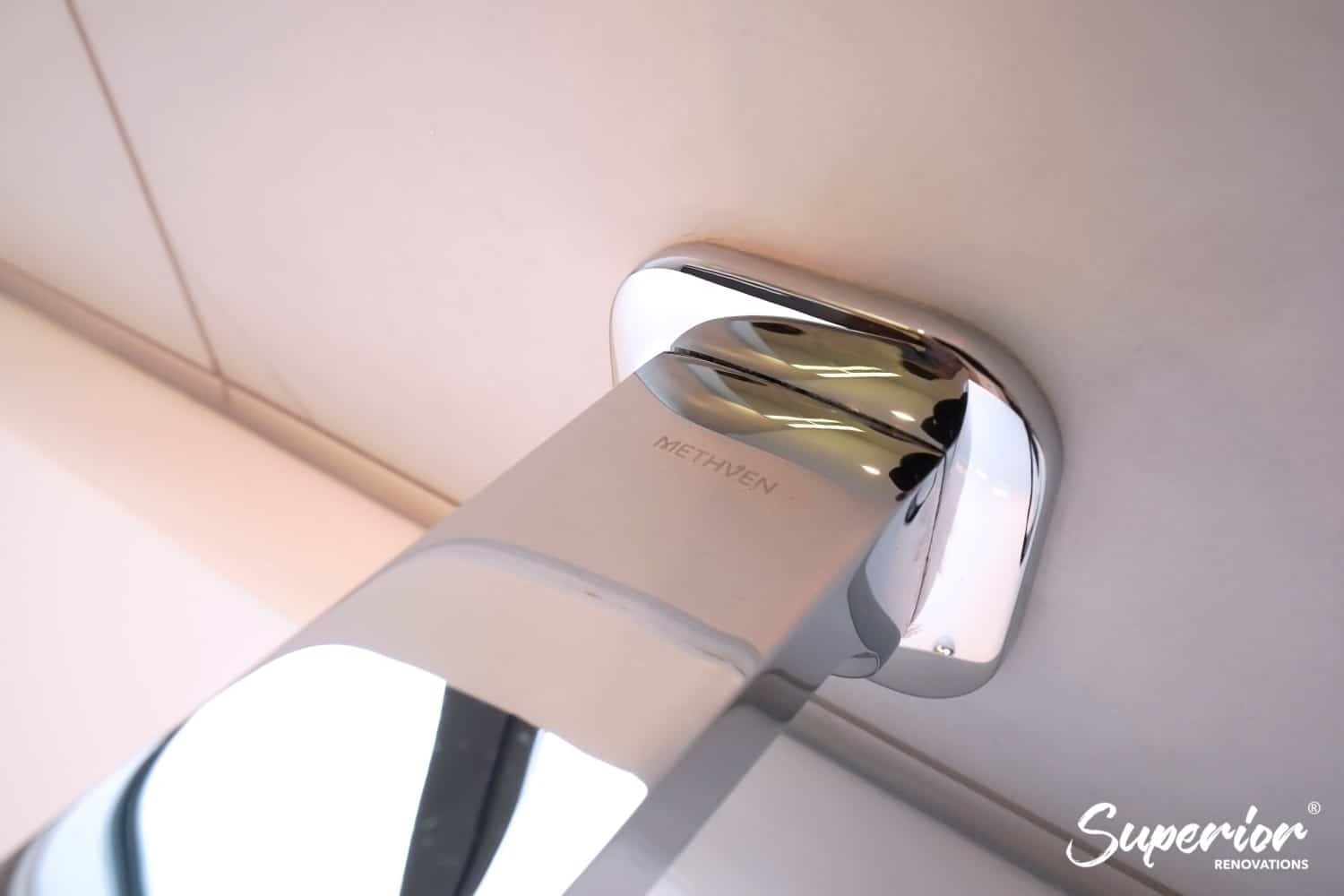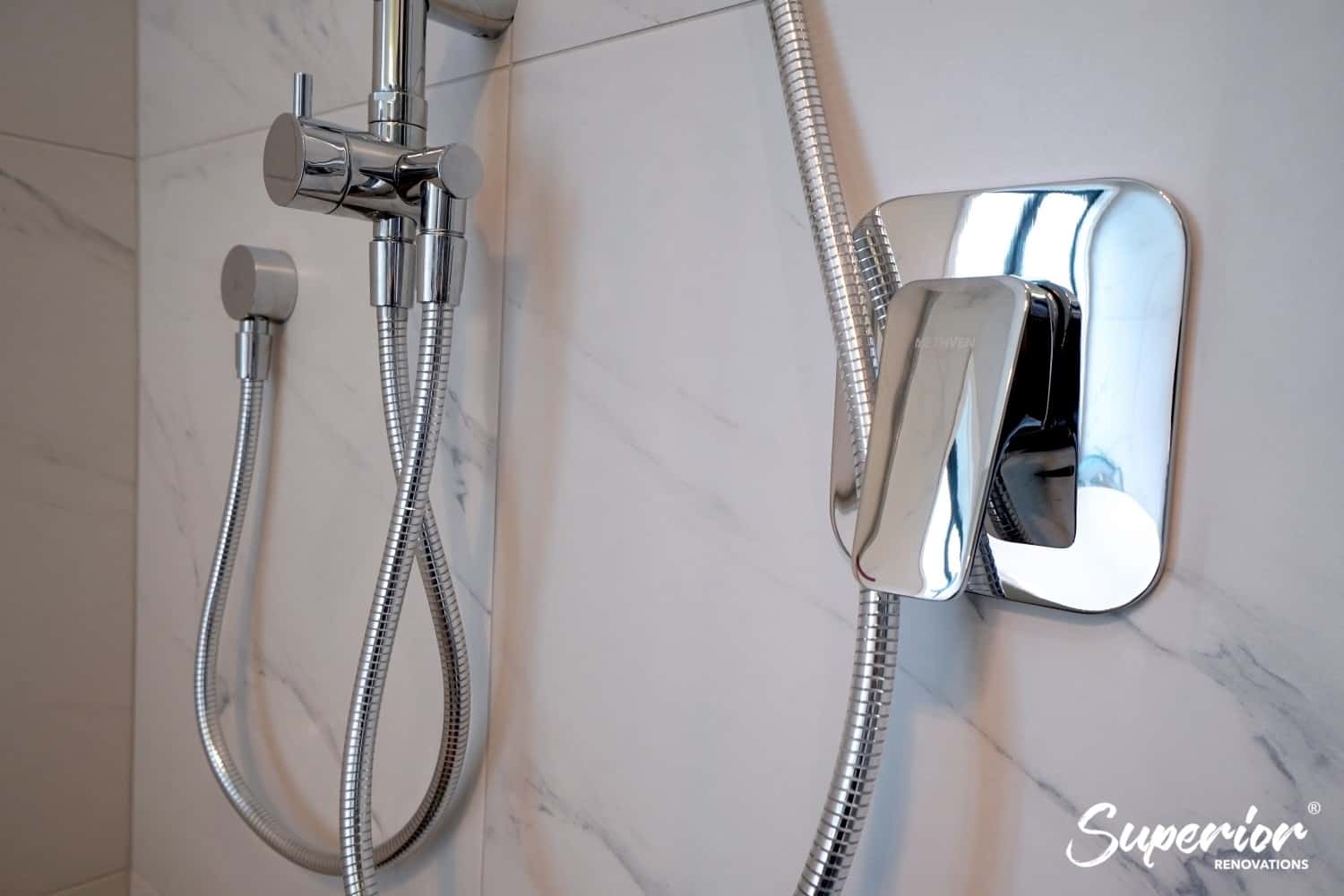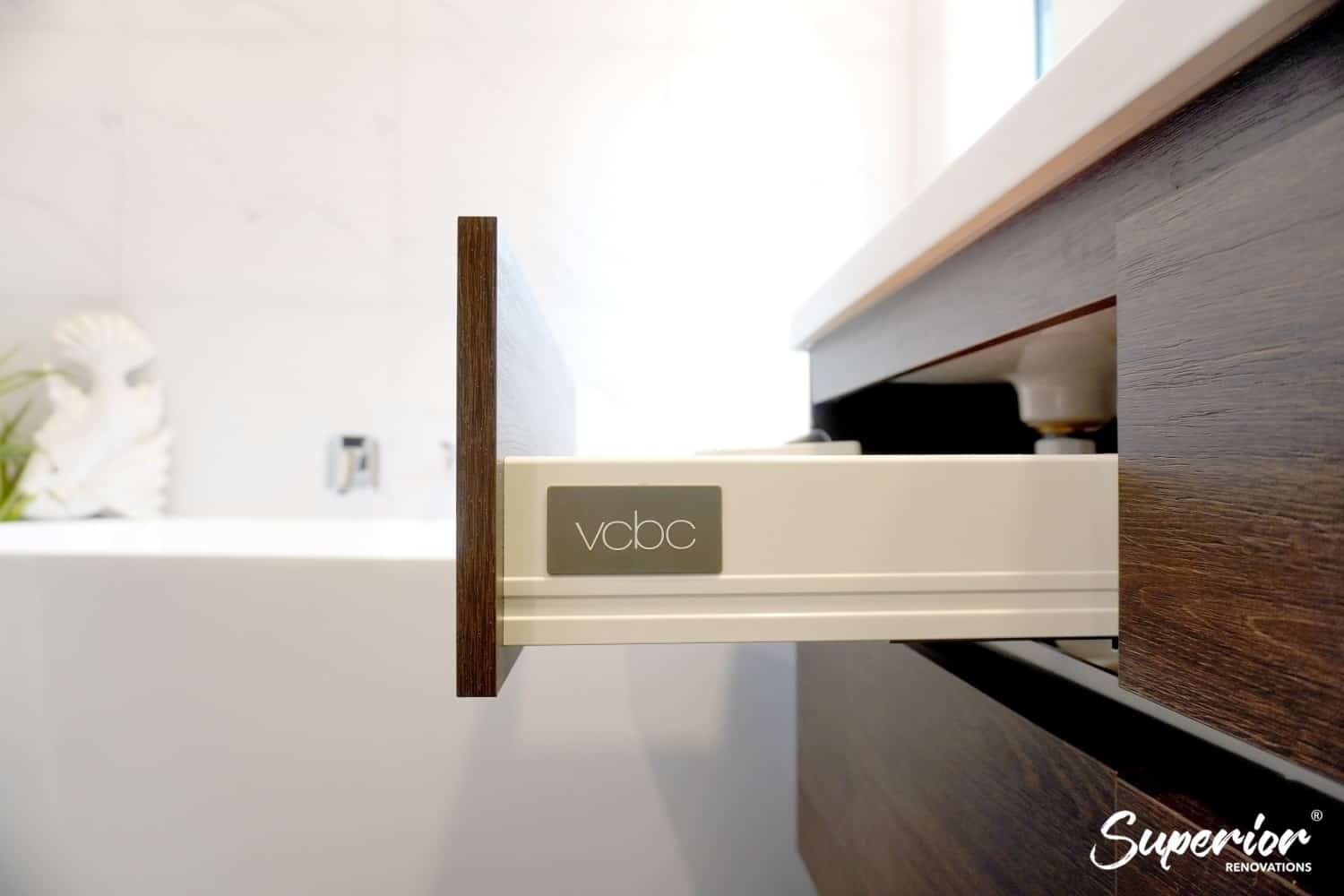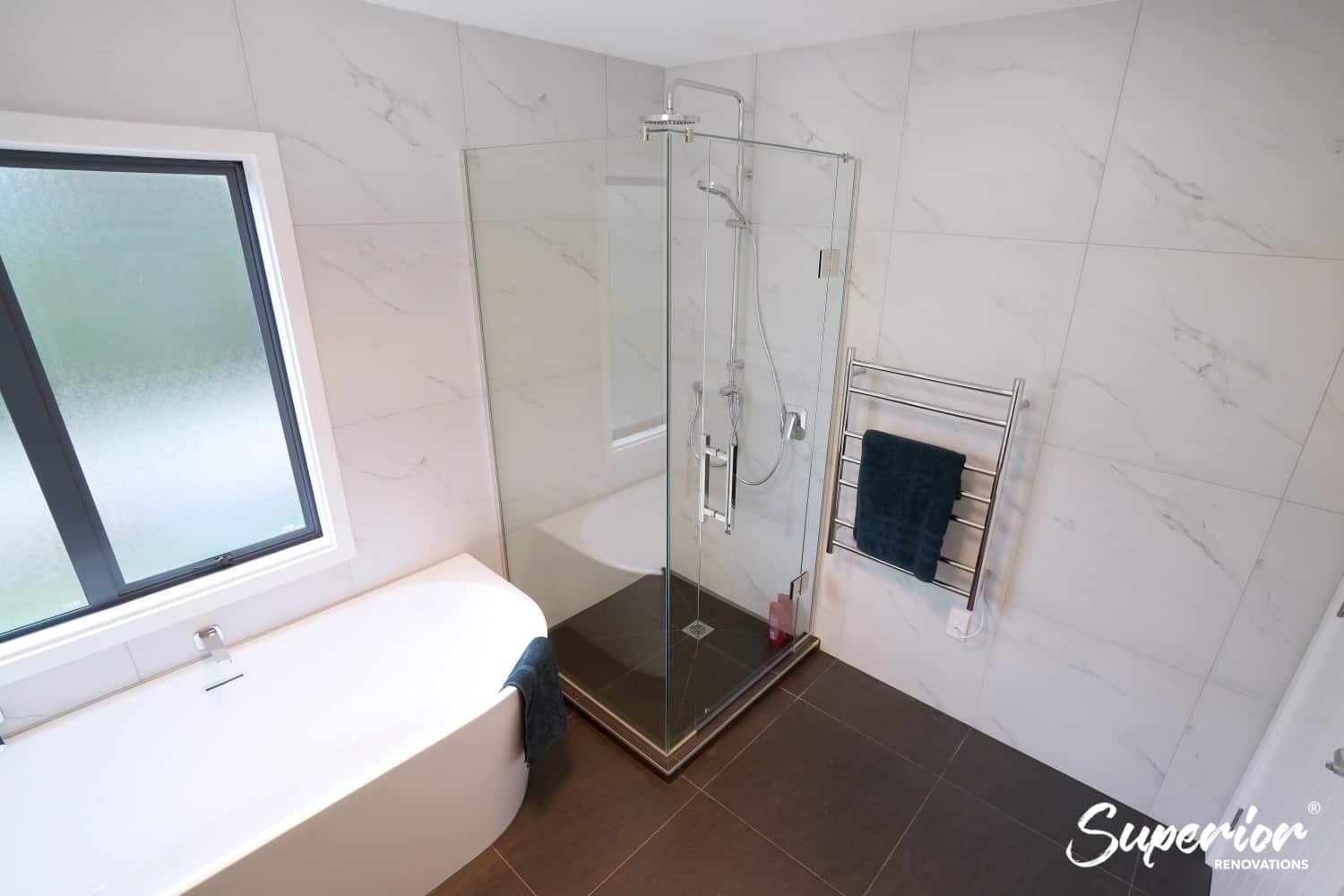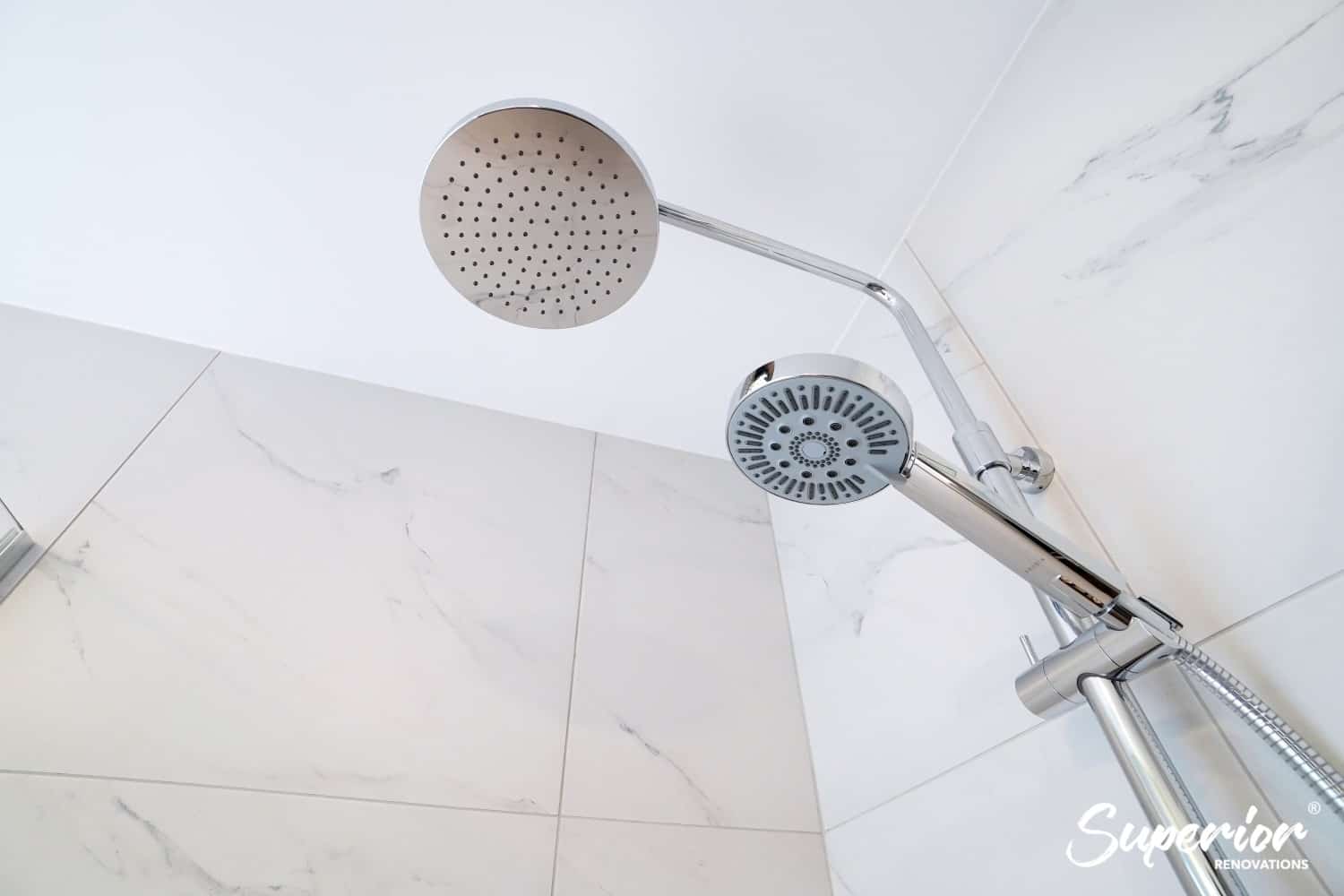 Ensuite for Master bedroom
We used similar fixtures and tiles for both the bathrooms so there was a sense of continuity in the overall design of the house.
Wall and Floor tiles
Full body matte finish porcelain tiles installed on the floors
Notion Black 600 by 600 tiles floor tiles from Tile Depot
The floor tiles are from their LifeMark collection with an anti slip rating of R10
Storm CARRARA 600 by 600 tiles installed on the walls to provide a striking contrast to the darker floor tiles
Bathroom Fixtures
Rimeless back to wall toilet suite from Reece
Rimeless toilets are more hygienic which made them a perfect choice for this bathroom
Azura Bathtub 1700mm
Cangas 1400 Wall hung vanity with 4 drawers and a ceramic countertop with double top bowls
The floating vanity has a Black Forest Oak finish with a black aluminum rail
St Michels Mirror (600mm)
St Michels 3D mirror cabinet (1200wh)
Kludi double head shower
Waipori shower mixer
Methvan Tapware