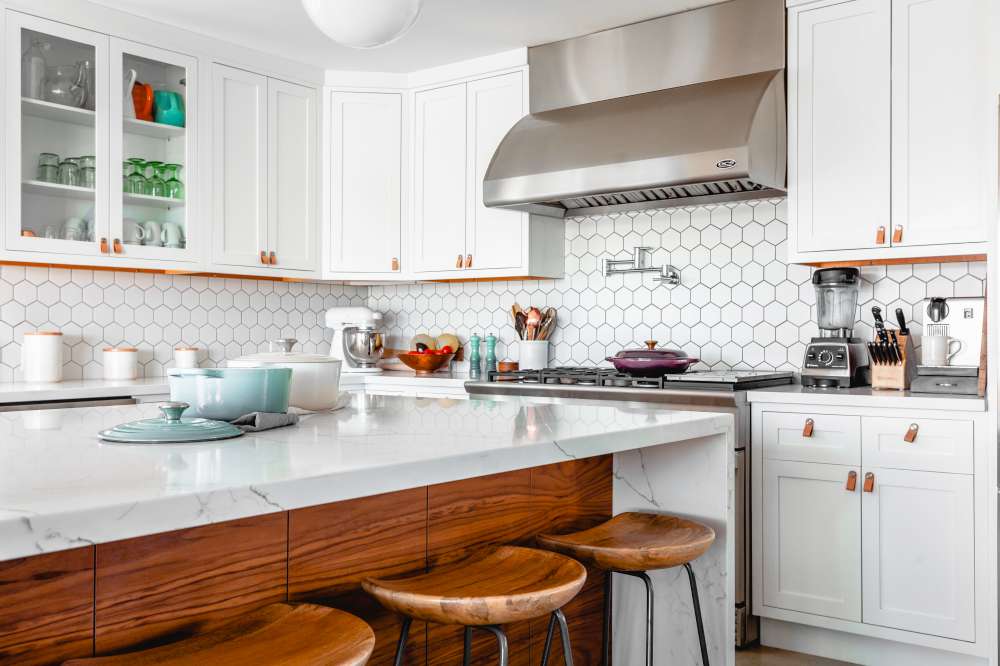 Renovation Costs – How Much Does it Cost to Renovate in Auckland 2021 (updated)
Note: This article has been updated to include additional house renovations content which reflects the costs for 2020 as well as 2021. 
People try to do some kind of renovations to their homes almost every season depending upon the changes and choices they decide to make. Renovations are done to make your home look more attractive and beautiful from inside and outside. It is also often done to increase functionality and make your home more convenient.
Whether you are looking to extend your home area or you are trying to make minor changes in the your interior design, renovating can be a tough experience. We often recommend clients to use specialists to carry out renovations as there are many technicalities involved. It is not as simple as changing your furniture.
In the year 2020, we've seen a rise in home renovation project search impressions including DIY projects. This trend continues in the year 2021. For Internal home renovations, we've also seen an increase in financing renovation inquiries. This tells us that homeowners are seeing renovating their home as a possibility driven by low interest rate home loans. We've also seen an increase in renovation inquiries for rental properties, though the real estate market has been stagnant, property investors are still looking for ways to increase value (and taking advantage of the low-interest loans to finance it)
For more information on Financing your renovation…
People think that the proper cost of renovation depends upon the size of the room or the place, but it's not true. Costs for renovation in Auckland varies according to the different styles, adjustments, fixtures and the material that is used to renovate your place.
Before – Full House Renovation in West Harbour, Auckland
After – Full House Renovation in West Harbour, Auckland
Painted brick house before and after (NZ)   – Example of a renovated exterior of a house in West Harbour which included: Roof painting, new concrete driveway, painting of bricks, new gutters, replacing all windows/frames to double glazing, new electronic front door, full exterior repair and painting of weatherboards.
In this article we will discuss the following: 
---
1. House Renovations in the year of 2021 ↑
It doesn't seem that the renovation industry will slow down because a lot of renovation work is available. As mentioned above, we've actually seen an increase and we speculate that it's due to to the following reasons:
Finding ways to increase value while the market is stagnant
The Covid-19 Lock-down has stimulated the demand for renovating
Our services and interaction with the customers has always been our advantage and has made us the best amongst all other companies in Auckland. If you are currently living in Auckland you might have noticed that the number of renovation cranes has increased in significant numbers and it's still not enough.
While the renovation builder industry (Auckland) is continually increasing, the construction and House renovation Auckland work has increased to a significant level as well, especially in the residential sector despite consumer confidence. If you are also looking to purchase some property in Auckland and the upcoming areas, let us tell you that this has now also become very challenging.
Having your own home is a blessing. The mood of people changes with time. People want to renovate their homes whenever they feel for a change or see something new in the market and they want that at their place. You do not need to wander and ponder on the internet to look for renovation services as we are always there for you to provide the best and quality renovation Auckland services.
If you have considered renovating, then it might be of the following types:
Extending your home.
Add another level to your home.
Make aesthetic changes on the inner side of the home as per your mood and ideas.
Upgrading the kitchen or bathroom
Subdivide or extend different areas of the home.
Improving your lifestyle
Increase the value of your home
Read more…
2021 Guide for renovations for return on investment and to add comfort for a family home
We renovate and adequately design the place according to the budget and lifestyle of our client. We try our level best to make your place look more attractive and beautiful but also making sure it's within the clients scope.
If your property is one of your biggest assets, then renovation should be your second priority in order to maintain/increase  it's value. People are spending billions of dollars for the renovation of their properties. The renovation costs NZ per square meter in the Auckland house renovations building industry has been quite stable in recent years and we haven't seen significant spikes.
Where to look?
As you know, Auckland is well known for its property and location, there is a lot of room available for renovation particularly in the older regions such as Ponsonby, Mt Eden, Sandringham, Glenfield, Howick etc. Almost in every area of Auckland, there are house renovations happening. The critical role to renovate a property if you're looking to see is to increase its perceived value and equity in the market to attract the right buyers at your target selling price, which isn't easy considering the demographics in every suburb is different.
Subdividing also seems to be quite popular in recent years and this is due to the large land available for older homes.
---
2. How much does it cost to renovate in Auckland in 2021? ↑
Confirming the renovation costs is a bit tricky and complicated
It depends on requirements and ideas of the client and the range can be quite large. If you're considering on buying a place to renovate, try to get a ball park figure for the renovation to avoid not having enough budget after the purchase. If you're renovating for your own home, focus on the necessities first and then the wants later if the budget allows.
There are some renovation costs/rates that can be calculated in advance if you know the size of the area you want done (but keep in mind this would be an average). You should have a 10% contingency budget should you start any renovation, there are also unforeseen costs once a renovation starts – perhaps you want to get extra things, or there was rotton timber that needs replacing.
Example of a complete full house renovations
Bathroom renovation
New floors and full house painting
New floors and full house painting
Bathroom Renovation
Renovated Bedroom
Renovated Rumpus
Renovated Lounge
Renovated Bedroom
This full house renovation in St Heliers (Auckland) included: Renovation of the toilet, Bathroom Renovation x 2, Laundry Renovation, Full Interior Painting, Desk Renovation, Interior door replacements, Interior Stairs and Balustrade Installation (Glass), Wallpaper Removal and Plaster, Exterior Painting and installation of Balustrade
Examples of full home renovations in Auckland
Full home renovation for a 3 generation family in Avondale
Full home renovation in St Heliers to add Value before selling
---
3. Cost of home extensions Auckland ↑
Why consider a house extension when you could sell your Auckland house and move to a larger home? Here are four good reasons to consider adding a house extension:
If you like the area you're living in, you don't have to move
Make the changes you want to make and not settle for something that's just okay
A home extension may be more affordable than moving to a larger home
You may be attached to your current home or location and not want to leave
As a general rule of thumb, the average cost of a house extension in Auckland – a 50SQM ground floor house extension costs $100,000 – $150,000. That works out to $2,000m2 – $3,000m2. The difference is in the type of construction and the quality of the inclusions.
You won't know the exact cost of a home extension until you've made plans and know how large the extension is going to be and what will be included in the extension. The cost of Architectural plans will go from $3,000 – $5,000 dependant on complexity.
Want to figure out a custom price for your own extension project? Check out this free to use House Extensions Cost Calculator (NZ) developed by Superior Renovations.
Cost of Two storey House Extensions in Auckland
What about two-story extensions?
If both storeys are the same size, a generally-accepted rule is to add 50% extra to the build cost of a single storey house extension.
$150,000 + 50% = $225,000
Add 20% for professional fees and GST (15%).
Don't forget about windows, finishings and fixtures when you're pricing your house extension, Make sure you include these in your planning and cost estimates. If you don't, you could be in for a surprise when the final invoice comes.
Planning a house extension is a big job that can seem daunting, especially with so many things to think about. It's best to start with figuring out the cost. Once you've got a rough idea of how much your extension will cost, you can move forward with everything else.
There are other places to start, of course. But the best place to start will always be with a general cost calculation.
General Process for House Extensions NZ
Initial enquiry to a construction/renovation company
Feasibility study to be carried out by an architect
Pre-construction costs are proposed
Client agrees to initial costs
On-site meeting with client along with architect and builder
Draft architectural plans are drafted and briefed to client
Final architectural plans are submitted for consent
Consent approved
Quote/proposal/specs are generated by builder based on approved plans
Awaiting client approval
Building contract signing process
Initial deposit received
Construction start date (as estimated finish date) is confirmed
Read more…
Renovations that need building consent in Auckland
Interior Renovation
Interior Renovation
Example of a full interior renovation which included: New gib board, redesign of the staircase, installation of glass balustrades, new chandelier, new carpet installation and replacing all lights to LED
---
4. Renovations Costs NZ per Square Meter ↑
Different types of renovation costs NZ per square meter made in different areas of Auckland have ranged from $1,800 to $2,500
The interior part takes almost $41,000 and it might range up to $100,000 depending upon the client's requirements. If you are looking to make some renovation in your Bathroom, then the necessary changes will cost you at least $10,000 and the price will increase with a more attractive renovation. This was just a small cost guideline according to the different renovation rates available in Auckland.
House Renovation costs in Auckland as per Square Meter
If you are having a thought of the cost of renovating your place as per square meter, you can follow the guide mentioned above. Although the figures mentioned above for house renovations costs NZ per square meter are not exact. They are just an estimate for you to consider your renovation area according to your budget. In the beginning, $1,800 square meter is the cheapest renovating cost. The average cost is 2,500 per square meter. Anything that is over $ 3,000-meter square is undoubtedly a prohibitive renovating price.
---
5. Average House Renovation Costs Guide ↑
See below on the break-down of house renovation costs:
| | |
| --- | --- |
| TYPE OF HOUSE RENOVATION COSTS | COST RANGE |
| Renovation Architect Cost | $2,000 – $6,000 |
| Surveyor / Engineer | $1,500 – $4,000 |
| Heat pump | $1,500 – $3,500 |
| Renovation Management | $1,200 – $3,000 |
| Electrical | $2,200 – $4,400 |
| Plumbing | $2,700 – $4,200 |
| Builder | $15,000 – $25,000 |
| Joinery (windows) | $4,000 – $7,000 |
| Insulation | $1,000 – $3,600 |
| Roof | $4,400 – $9,600 |
| Interior Renovation costs | $41,000 to well over $100,000 |
| Renovation Costs Bathroom | Starting at only $7,500 for a basic upgrade with an average spend of $12,000 – $19,000 and well over $25,000 for a full redesign. |
| Renovations Costs for Kitchen | Ranging from $13,000 to $22,000 for average size, $22,000 – $28,000 mid-size and $28,000 + for high end designer kitchens. |
| House Extension cost | $100,000 + |
| Recladding cost | $150,000 + |
Double Glazing Cost per square metre (NZ)
Retrofitting double glazing costs, a lot lesser than getting entirely new double glazing with new frames. You can expect to pay about $15,000 to $18,000 for a 100m2 home. An insulated glass unit and drainage system is installed in your current window frames. While this is a cheaper option, it is not possible to install the insulated glass unit in your current frames for most homes in Auckland.
It is only possible for new homes where the window frames are in great condition. Older home in Auckland do not have frames that are in good condition as they are often damaged or skewed. If you have a newly built home with single glazing, then opt for retrofitting your double glazing as it is a more cost effective option with similar insulation levels as new double glazing with new frames.
View full article here on cost of Double Glazing your home: https://superiorrenovations.co.nz/what-is-double-glazing/
Cost Calculator for Double Glazing Windows
We have also developed a Double Glazing Cost Calculator (Updated on August 2021 to reflect market prices of product and labour) – designed for you to get an indication of what you can expect to invest based on the provided information.
Try the cost calculator for double glazing here: https://superiorrenovations.co.nz/double-glazing-cost-calculator-nz/
Is a home renovation worth it?
People are confused if renovating their property will increase its value or not. Let us assure you that if you are a resident of Auckland, then renovation is the best way to increase your property's value and beauty.
This is the reason that the knowledge regarding Home renovation Auckland is very essential. The best way to pursue is that you should overestimate the budget for renovation and set the sale priceless. This will let you make a proper price and profit analysis.
Whether you intend to modernise an old kitchen or enhance your outdoor space by adding a deck to your home, your first step when planning a renovation will be figuring out the cost, work and time involved in the project.
---
6. So here are a few tips to help you get off to a good start for your house renovations. ↑
Do you research, figure out what you want
You should have a clear idea of what you want before you start getting quotes and choosing materials. If you know you want to redo your bathroom, but aren't sure what style you want, you can get inspiration from home improvement and design magazines or use Pinterest to find creative ideas and bookmark them for later.
Creating a detailed renovation plan is essential to the success of your renovation project, and while your renovation company can certainly help with this, there are some things you'll need to decide on beforehand, including your budget and preferred materials and finishes.
Allow plenty of time for your renovation
Home Renovation projects in Auckland can often end up taking a lot longer than anticipated, so you should allow plenty of time for unexpected delays. Planning in more time than you think you'll need to prevent unnecessary stress when things move more slowly than anticipated.
Make sure you have considered all your options
It's best to get advice and proposals from a few different renovation companies in Auckland before making a final decision so you can compare them and make sure you are making an informed decision. Of course, high-quality materials cost more and skilled contractors often charge more than less experienced ones, so check the contractor's reputation, ask plenty of questions and look for hidden fees.
The key to renovating your Auckland Home beautifully yet inexpensively is to devise a goal for yourself, and paint an entire picture of what you want and then step by step renovate each part of your house with the guide of a trusted renovation company – they'll be able to guide you through the process by giving you sound advice to avoid costly mistakes.
---
7. What should I look for when choosing a renovation company? ↑
Don't get distracted by flashy websites, and nicely designed vehicles –   the right renovation company only needs to have experience, resources, organizational skills and a genuine interest in helping you renovate your dream home, see below on what you should look for.
Here are the top 5 things Aucklanders should be looking for in a potential renovator:
An impressive portfolio of past projects –  Check for case studies and details of the renovation (specifications) and ask a lot of questions. Another reason why you want to choose a company with an impressive portfolio of past projects is that a company that has done a lot of renovations, would have also been through a lot lessons/mistakes along the way that you can avoid.
A proven track record with projects of similar scale and detail  – Make sure you choose company that has done work that is similiar if not the same as what you're looking for. The mistake most people make is choosing a company that does everything, but an expert in nothing.
Great communication -- Clues are in their online reviews (unsolicited) and video testimonials (if any, not all companies have this and it's not easy to get raving clients). Ask for details of past clients who are happy to be called and interview them, if a company can't provide you a list of at least 5 – there may be red flags.
Excellent organisational skills –  This may be a bit difficult to judge, but it's in the details such as:

What was their sales process like? was it systemised?
How was their follow up and their initiative?
How well did the booking go with the office team?
Was there a clear indication of next steps?
How accurate was their proposal based on your requirements?

Great real customer testimonials, and not from their website: Google them, visit other pages besides their website,  and check out their Facebook reviews/posts ( are there any negative comments?)
Make sure they are affiliated with reputable suppliers: Make sure you know where they are getting their supply from to ensure you're getting good quality fittings installed, and you're also backed by independent product warranties.
---
8. Renovation Cost Calculators ↑
Due to popular requests for ball park figures, which is a fair request for those who are considering renovating or are just researching – we've put together 3 cost calculators (built in-house) to help.
---
House renovations before and after (NZ) by Superior Renovations
Before Kitchen Renovation
After Kitchen Renovation

After Bathroom Renovation
Before Kitchen Renovation

Before Kitchen Renovation
After Kitchen Renovation
Before – Kitchen and House Renovation
After – Kitchen and House Renovation

After Kitchen Renovation
---
Further Resources for your home renovation
---
Frequently Asked Questions
Will I have a choice of fixtures and fittings and can I supply them myself?
Absolutely – if you would like to purchase anything directly and provide it for installation at the appropriate time then we have no objections to this but we always suggest clients to choose our suppliers for a number of reasons, we're confident of the quality, we can manage the logistics, trade prices, and any troubleshooting during the renovation is easier since we can direct contact.
Do I need to employ any other trades for the renovation?
Generally an established renovation company will have all their trades setup and a network of suppliers they use and trust. It just makes the renovation a lot less stressful and cost-effective. A house renovation will typically require 8 – 10 different trades and if any of which are unreliable they will affect all other trades involved. For this reason we are reluctant to carry out a renovation if a customer wishes to employ trades separately.
All the builders I've spoken to say they can do my Job. What makes Superior Renovations different?
Yes, there are many builders out there today, but Superior Renovations are not just builders. We specialise in Home Renovations, and that is important when transforming existing properties into modern contemporary homes – our service isn't limited to renovation but we also take care of the design process, consultation process with architects, consents and supplier communication/logistics.
How long does a kitchen renovation take?
Generally a kitchen renovation will be between 5-6 weeks from date of demolition and this assumes design is finalised and parts have been manufactured (not including splash back which takes additional time for manufacturing)
How long does bathroom renovation take?
Generally a bathroom renovation will between 3-4 week from date of demolition, however will be longer if it involves consent.
How to plan house renovation?
Work out exactly what you're getting done first and receive a detailed scope of works from your renovation company. Once this is received, then you know what you need to consider – check lists are very helpful to simply the process otherwise it does become overwhelming. You'll find plenty of check lists online (eg how to choosing a builder), also check out Superior Renovations E-book (plenty in there for you to use).
How long does house renovation take?
Normally full house renovations would take between 3-6 months dependant on the scope of the renovation, complexity and size of the renovation.
How much to spend on full house renovation?
The average spend for a full house renovation in Auckland (including bathrooms and kitchen) is between $80,000 - $160,000 dependant on the size of home, building requirements, choice of products/fittings and a number of factors.
Do I need a building consent for my renovation?
If you are carrying out building work you may need to apply for a building consent. Here are some examples of work that requires consent: Any structural building including new buildings, additions, alterations, accessory buildings (sheds), and re-piling Changes to original plumbing and drainage Site works for a building Retaining walls higher than 1.5 metres, or retaining walls with a building or driveway near the top Fences higher than 2.5 metres and any swimming pool fence Swimming pools Decks more than 1.5 metres from ground level If in doubt we recommend you ring your local council and discuss your project with them.
Need more information?
Take advantage of our FREE Complete Home Renovation Guide (48 pages), whether you're already renovating or in the process of deciding to renovate, it's not an easy process, this guide which includes a free 100+ point check list – will help you avoid costly mistakes.
Download Free Renovation Guide (PDF)
Related queries: 
How much does it cost to renovate a house NZ?
How much should I spend on renovations?
How much do renovations add to house value?
What does it cost to renovate a house?
How much does it cost to renovate in Auckland?
How much does it cost to completely renovate a house?
Renovation costs nz per square metre
---
Still have questions unanswered? schedule a no-obligation consultation with the team at Superior Renovations

---
Or call us on   0800 199 888
---
Have you been putting off getting renovations done?
We have partnered with Q Mastercard ® to provide you an 18 Month Interest-Free Payment Option, you can enjoy your new home now and stress less.
Learn More about Interest-Free Payment Options*
*Lending criteria, fees, terms and conditions apply. Mastercard is a registered trademark and the circles design is a trademark of Mastercard International Incorporated.