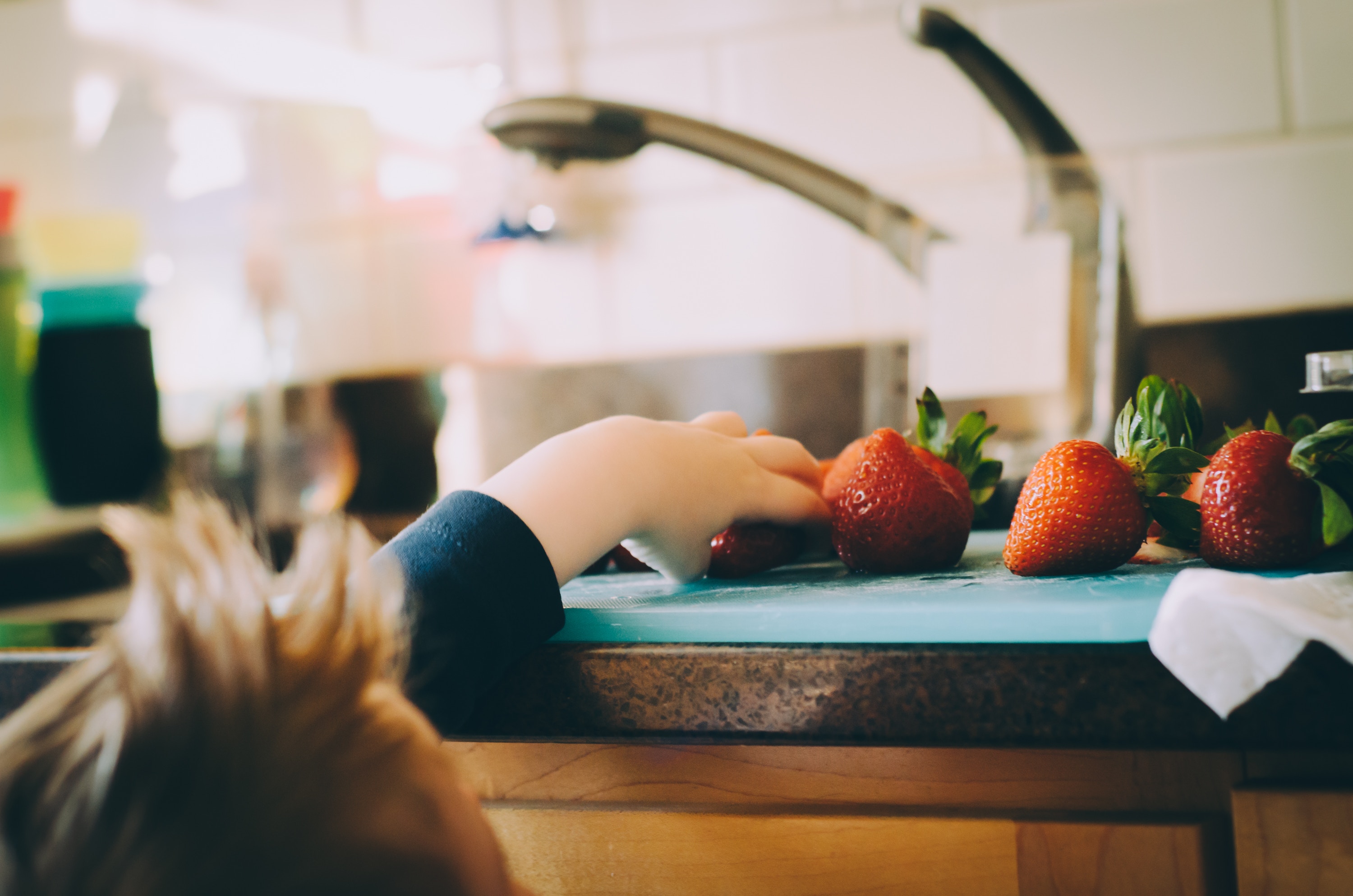 Kitchen Makeover in Auckland: What's your style?
Want to renovate a kitchen in your apartment, villa, condo or any other style of house?
You have landed on the right page. At Superior Renovations, we are your go-to kitchen makeover Auckland specialists. With us, you can transform your dreams to reality and get the kitchen from your dreams.
You might think  as though you have  few options when it comes to your kitchen makeover in Auckland. However this is far from the truth. A kitchen makeover is a possibility if your kitchen is in the hands of a skilled team . We can transform it into something more functional in terms of convenience and give it a real makeover with the help of our expert designers.  – even with a limited budget or building restrictions.

Kitchen Makeover Auckland: Taking Care Of All Styles, Needs And Expectations
We can all agree that kitchens are the undisputed heart of the home. They are the place where everyone gathers, mingles and lingers during parties – and where the magic of cooking happens. They are an essential part of a home. If your kitchen lacks the space or functionalities that you expect, you should definitely consider a kitchen renovation.
Our kitchen makeover specialists can give your kitchen a new life whether you  like a modern or a more traditional kitchen design.
Speaking of, our services include but are not limited to:
Modern Kitchen Makeovers:
Modern kitchen makeovers are all about sleek finishes, contemporary design and comfort! The monochromatic palette, streamlined furnishings and well-thought-out storage design that come with modern kitchen makeovers create the illusion of spaciousness. That is why the fuss-free modern kitchen aesthetic is perfect for a smaller space where every inch counts. By incorporating efficient design details and layouts, you can achieve a fantastic kitchen makeover. You will find that a lot of north shore residents opt for modern kitchen makeovers as these sleek designs complement the bay and sea areas.
Read: How to create a modern kitchen in Auckland
Here are some of the elements of a modern kitchen:
The colour of your kitchen has a significant impact on your mood and makes a strong impression on people visiting your house. Usually, modern kitchens showcase monochrome hues such as white and black. However, sometimes bright colours are also added for a wow effect.
Storage system. Modern kitchens are all about organization and comfort. You might be wondering: "What does my kitchen makeover need in terms of storage?" A kitchen is made up of a lot of different elements that should be readily available when you need them. Hence, your kitchen makeover in North Shore or any other Auckland suburb needs to include an efficient storage system. Not only does it makes the kitchen look better, but it also adds comfort and efficiency. So you don't need to look for utensils when you need them. Marie Kondo would be proud!
Traditional kitchen makeovers
Traditional kitchen makeovers are all about sophistication and class. They are famous for traditional architectural elements that originated from the Old World countries like England and France. Elegant lines, craftsmanship and expensive materials are important. Here are some of the most common elements of traditional kitchen makeovers  in North Shore (again a high demand in the shore!) area:
Hands down, furniture-style cabinets are the most prominent feature when it comes to traditional kitchen makeovers. They may have mitered door panels, glass inserts and carved trims and decorative embellishments. It's also essential that the modern kitchen appliances such as refrigerators and dishwashers can be covered with cabinet doors.
Stone or quartz countertops. Usually, traditional kitchens showcase natural stone or quartz countertops. Other popular materials are marble and granite. Traditional countertops also feature prominent edging of the stone. The most popular styles are bevel and bullnose edging that adds a distinct look to the traditional kitchen.
See project specifications for Traditional kitchen renovated by us
 traditional classic kitchen for a historic home in Epsom
Rustic Traditional Kitchen for Mary Stuart's home in Stanmore Bay
Classic Kitchen renovation for a bungalow in Greenhithe
Contemporary kitchen makeovers
"Can my kitchen makeover include contemporary elements?" Absolutely! If you're thinking of giving your existing kitchen a new, modern look, a contemporary style might be right up your alley! The beauty of a contemporary kitchen makeover is defined by sleek design, geometric lines and innovative appliances. Here are some of the elements that define a contemporary-style kitchen:
Cutting-edge appliances. Nothing speaks of a contemporary style than new technology. People all over North Shore have been looking for better appliance performance, lighter materials, durability and advanced features when it comes to contemporary kitchen makeovers. Built-in coffee machines, integrated house systems and high-functioning electronics are among one of the most frequently requested additions to the remodelled kitchen.
A mix of materials. Contemporary design is known for pushing boundaries. One of the most prominent tell signs of a contemporary kitchen makeover is the use of layered materials. Feel free to mix and match different shapes, textures and various types of wood to achieve a sleek, contemporary look.
Contemporary Kitchens renovated by us
Luxury Urban kitchen renovation in Parnell
Entertainer's dream kitchen renovation in Massy 
"I'd like my kitchen makeover to include a cottage-style kitchen design" No problem! Ah, cottage life. Cosy, happy and relaxing, a cottage-style kitchen is a pure heart of the house. A cottage kitchen makeover is all about going back to simpler times and evoking a sense of care-free living. Here are some of our favourite elements of a cottage kitchen makeover:
Open shelving. A cottage-style kitchen usually takes its inspiration from farm-houses and barn-style life. Installed in place of traditional cabinets, open shelves recall the day when a kitchen was more practical than decorative. It also all about practicality: the openness of open shelves help to create an illusion of a larger space.
Farm-house sinks. Also called apron-front sinks, these sinks made a huge come-back in a recent couple of years. They create a sense of country-living and are unfussy enough to work with more modern-style cottage kitchen makeovers.
Read: Cottage kitchen makeover done in Mangere Bridge 

 Rustic kitchen renovations
Rather than going for a clean, sleek look, rustic kitchen renovations turn to simplicity and warmth of the old colonial design. Rustic, Old World-style kitchens are also designed with functionality in mind to accommodate the busiest area of the house. Some of the elements of the rustic kitchen include:
Hardwood floors: Made out of expensive natural wood, hardwood flooring lends for an earthy, countryside living feeling. Solid hardwood suits the rustic kitchen best, especially if it's unpolished and shows off the wood grain.
Decorative stone. Elements of rock also work great in the rustic kitchen. Whether it is placed in the fireplace hearth or covers an entire wall, it's a fantastic feature to achieve the rustic look.
See: Rustic Style kitchen renovation in Stanmore Bay
A Kitchen Makeover That Looks Fantastic – In Line With Your Budget And Time
At Superior Renovations, we have all the experience and expertise to ensure that your kitchen makeover looks fantastic. We will deliver a great design that is in line with your time and budget. Most importantly, we will make the difference you need and add maximum value to your home.
How to choose the right tapware for your kitchen – Q & A with Kitchen Hub
From layout to materials, concept and overall scope of work, we will show that your kitchen makeover Auckland looks fantastic – and gives you the functionality, versatility and efficiency that you deserve.
You can either have a look at some of our previous kitchen renovations in Auckland – or get in touch with us to show you what we can do for your kitchen.
 In the end, it is safe to say that a kitchen remodel in Auckland can give you the greatest return on investment in terms of its resale value – not to mention the functionality and comfort that you will receive as a homeowner.
If you are interested in the latter, all you need is to follow this link and submit your details, or call us directly on the phone.
Already have all your own trades and you're comfortable managing them for your kitchen renovation?
Although we don't recommend if you haven't renovated a kitchen before and/or you don't have trades people you can trust, most renovations if not all comes with it's own surprises because not all homes are the same – this is where experience/project management plays an important role in minimises risks to maintain costs/delays giving you higher certainty of outcome/quality backed by associated guarantees and warranties.
However, if you do intend to manage the kitchen renovation yourself, it does work out more cost effective to contact a kitchen cabinetry manufacturer directly to get the kitchen cabinets designed, manufactured and installed – leaving you to manage the other trades such as flooring, demolition, painting, plastering, splashback/tiling, electrician, plumber, and sometimes a carpenter/builder.
Try Little Giant Interiors cost calculator below to see what you can expect to pay for cabinetry.
Need more information?
Take advantage of our FREE Complete Home Renovation Guide (48 pages), whether you're already renovating or in the process of deciding to renovate, it's not an easy process, this guide which includes a free 100+ point check list – will help you avoid costly mistakes.
Download Free Renovation Guide (PDF)
---
Still have questions unanswered? schedule a no-obligation consultation with the team at Superior Renovations

---
Or call us on   0800 199 888
---
Have you been putting off getting renovations done?
We have partnered with Q Mastercard ® to provide you an 18 Month Interest-Free Payment Option, you can enjoy your new home now and stress less.
Learn More about Interest-Free Payment Options*
*Lending criteria, fees, terms and conditions apply. Mastercard is a registered trademark and the circles design is a trademark of Mastercard International Incorporated.