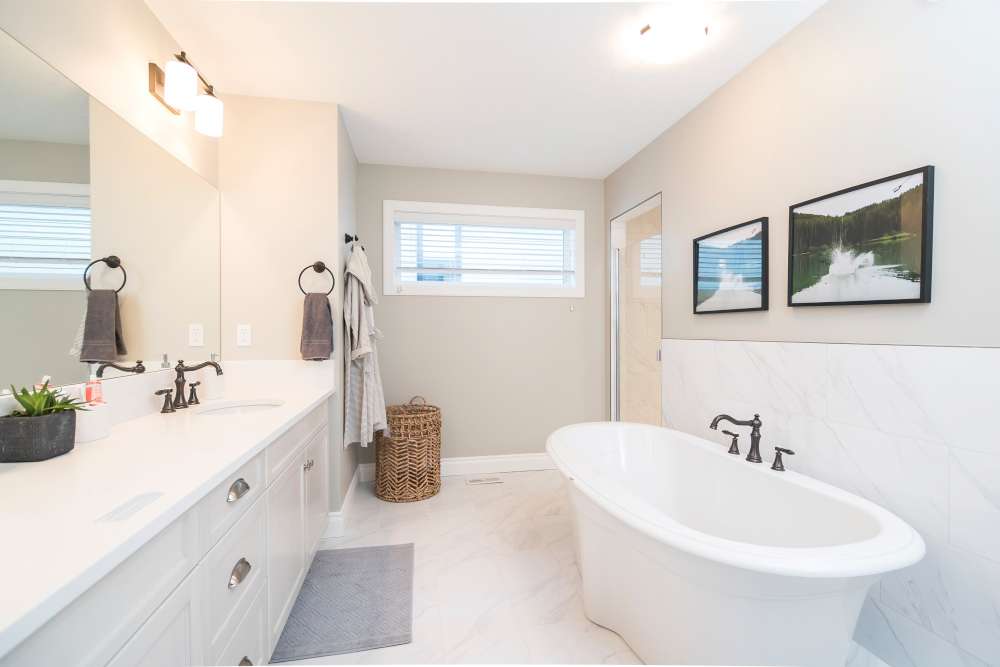 Bathroom Renovations in North Shore – Adding Value to Your Home
Whether you are renovating your home or preparing to put it on the market for a sale, you should know that renovating your bathroom renovation can be a great way to add value and interest to your home and is definitely worth the investment.
Nowadays, bathroom renovations are more than just popular. They can add a sense of true rest and relaxation. The idea of a bathroom that resembles a spa with a giant soaker tub, double-headed shower and separate sinks definitely puts the "rest" in what a restroom should look like.
Myths About Bathroom Renovations In North Shore
When dreaming about a bathroom renovation, you should think realistically. For example, a cost of a remodel will definitely pay off in the long run. Still, bathroom renovations in North Shore are also associated with many myths. Below, we are debunking most of them.
Cracks will cost you thousands in repairs
First of all is the myth associated with cracks – seen by Aucklanders as something that may cost you thousands of dollars for a single repair. However, the truth is that most of the cracks are a result of small seasonal expansion and contraction – which means that there is no structural failure.
A wallpaper will work just anywhere
Even though many people in New Zealand are confident that a wallpaper works anywhere, you should know that in most of the cases, improperly hung wallpapers look horrible. Also, it is safe to say that a wallpaper is after all a long-term investment and you must consider how it will look after three, five and ten years from now.
DIY will save you money
Doing bathroom renovations in North Shore by yourself do not always translate to big bangs for the buck. In other words, things like major roofing projects, electrical repairs and structural work are best left to the expertise of a professional. At the end of the day, it's always better to know and admit your (DIY) limits.
White bathroom walls will help you sell
Planning a sale of your home usually starts with a budget for bathroom renovations in North Shore. If you decide to paint your bathroom walls white (in order to save money), you should know that nowadays, painting a bathroom white may make it dull and boring. Instead, adding splashes of color tastefully will help you sell a home and get a better price on it.
ROI for a Bathroom Renovation
According to the National Association of the Remodeling Industry, if a bathroom renovation is tackled properly, homeowners will recoup 50% of the cost put into the project.
Tip to maximise the ROI of your Bathroom Renovation
Don't change the position of your plumbing
Choose alternatives to tiling such as laminate or vinyl
Use an acrylic shower box instead of tiled
Choose lower-end fittings/fixtures
DIY the painting process
In the end, it is safe to say that bathroom renovations in North Shore positively impact the resale value of your home. They attract more serious buyers and can help you sale your home in a quicker way. Aside from this, most of them are cost-effective and result in a more functional and comfortable space.
Need more information?
Take advantage of our FREE Complete Home Renovation Guide (48 pages), whether you're already renovating or in the process of deciding to renovate, it's not an easy process, this guide which includes a free 100+ point check list – will help you avoid costly mistakes.
Download Free Renovation Guide (PDF)
---
Still have questions unanswered? schedule a no-obligation consultation with the team at Superior Renovations
---
Or call us on   0800 199 888
---
Have you been putting off getting renovations done?
We have partnered with Q Mastercard ® to provide you an 18 Month Interest-Free Payment Option, you can enjoy your new home now and stress less.
Learn More about Interest-Free Payment Options*
*Lending criteria, fees, terms and conditions apply. Mastercard is a registered trademark and the circles design is a trademark of Mastercard International Incorporated.