Auckland's Trusted
Bathroom and Kitchen Renovation Experts
Thinking of Renovating Your Bathroom?
Get a premium looking bathroom without breaking the bank
Whether you are looking for classic styling or contemporary, new bathroom designs, Superior Renovation can help you realise your dreams. We will work directly with you to create a space that matches your lifestyle perfectly. Our installers are fully accredited and make sure to only use the highest quality products available. Our bathroom designers know that our customers prize quality of workmanship, so we ensure to partner with only the best bathroom builders and renovators in the city. Contact Us today for a Free consultation!
Working with trusted nationwide brands:
READY TO TAKE THE NEXT STEP?
Contact us today to arrange your session with Certified Expert. He will meet with you to help get your renovation plans underway and answer any questions you may have.
Why Choose Superior Renovations?
4 Reason Why You Can Trust Us With Your Bathroom Renovation
How We Work With You
Step by Step Process for your Bathroom Renovation
We realise that every renovation process/project is different and every client has a different set of needs. That's why we've put together these steps to building success to ensure a smooth project for you from the very start to the final completion.
Take the opportunity to tell us about your build, from here we can offer you a no obligation, free session to discuss your build (see step 2 for more information about your free session).
This is when we physically go to your site.
We can understand more about the job by seeing the location
We will take measurements where needed
You can ask any questions you might have
STEP THREE
Your FREE Design to Build Consultation
In this session you will personally meet with our Certified Expert for a FREE consultation session.
Your ideas come to life with plans of your build. We will develop detailed drawings to your specifications of what you home will look like. You can make changes to these until you are 100% happy with the plans.
STEP FIVE
Pricing / Quoting
Based on plans, specifications and budget we will then give you a price for you build with a detailed price breakdown of costings. We will not go ahead with anything until you have given us the green light.
Once you are completely happy with everything and give us permission we can start building your new build or renovation.
Prior to the start of your build we give you the opportunity for a prebuild meeting, this give you the chance to meet with our Project Manager and other key people who will be involved in building your home. You are also welcome to participate in site meetings at various stages throughout the build. You will also have 24/7 online access to your build to monitor your progress.
Once the final council inspection has the all clear we will go through our final checklist to make sure every box has been ticked. Once you are fully satisfied with your home we will hand you the keys to your brand new Superior Renovations' build or renovation.
FINAL STEP
Post Building / Maintenance
To give you complete confidence after you building project we have covered you for structural faults, workmanship and materials. This means that we will come back and fix things for you. Read about our guarantees.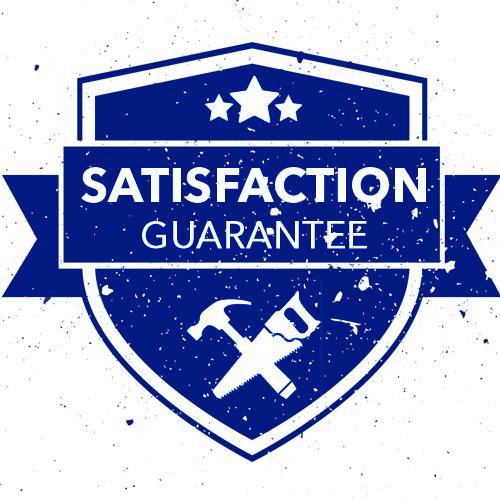 Guarantee of MERIT
For your peace of mind
Re-modelling your home and a house renovation may be the single biggest investment you ever make. This is why you need a home renovation company and Auckland builder you can trust that will guarantee your satisfaction.
Whether you are in the design or construction stage, you will always be one of our team's top priority. Our goal is to shrink standard time frames through to implementation of various systems and procedure so that we can complete your dreams as fast as possible whilst sure it is of the highest possible quality.
The team at Superior Renovations
Most Recent Bathroom Renovations
FEATURED PROJECTS
See what others are saying
The good buzz from our happy customers is making our ears ring and we just had to share.
Recent Blogs
Looking for some inspiration or help with your bathroom renovation?
WHERE TO GO FROM HERE
Lets get started on your Bathroom Renovation
Take advantage of the FREE E-book on 'Essential Renovation Tips' which has help one client save over thousands of dollars of unwanted, and unnecessary cost.
bathroom renovations auckland cost, bathroom renovations on a budget nz, bathroom renovations Auckland, affordable bathroom renovations Auckland, bathroom renovations north shore Auckland, bathroom renovations south Auckland, bathroom renovation ideas nz, bathroom renovations Auckland, bathroom designs, small bathroom renovations, renovated bathrooms, home renovation, house renovation, bathroom design ideas, kitchen and bathroom renovations