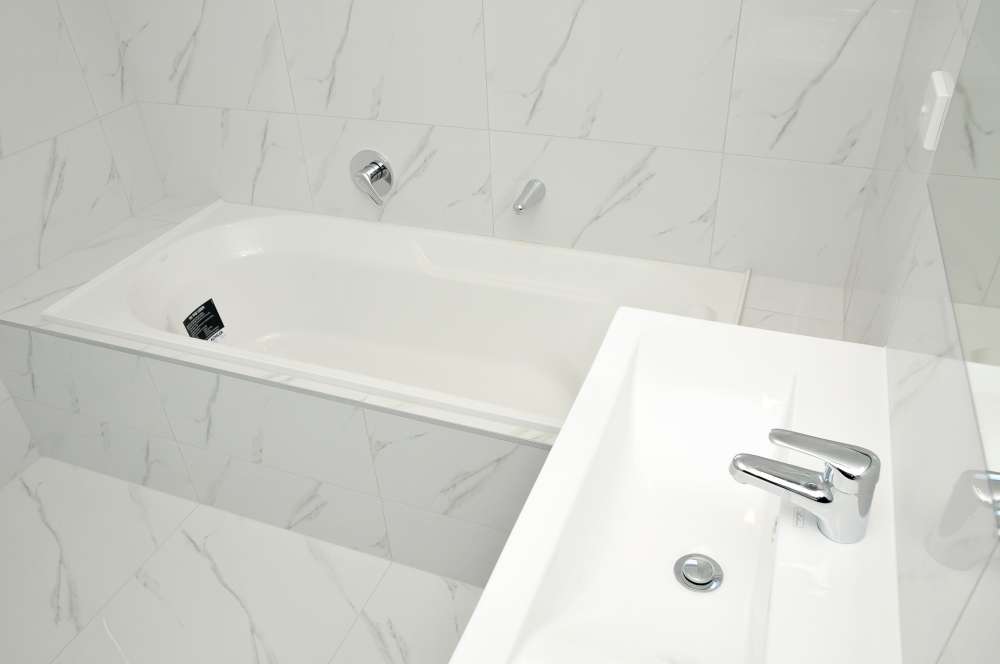 How Much Does It Cost To Renovate A Bathroom NZ – 2019
How Much Does It Cost to Renovate a Bathroom in Auckland?
Whether you have lived in the same house for several years or just purchased an older home you may be facing the need to renovate that old bathroom. As most Aucklanders know renovating a bathroom can be one of the most expensive renovations that can be undertaken, so it is only natural that one of the first questions people have when considering renovating their bathroom is What is the average cost of a new bathroom renovation?
However, that is also one of the most difficult questions to answer since renovating a bathroom means different things to different people.
For example, a major bathroom renovation that involves changing the layout of bathroom, purchasing new bathroom appliances and fixtures, changing plumbing and electrical work then you may find yourself spending an average of $13,000 to $18,000 for a mid-range bathroom.
On the other hand if you are only planning on a new coat of paint and a few other small changes the average cost of a new bathroom renovation could only run a couple of thousand of dollars.
However, since most bathroom renovations falls somewhere in between the two extremes the average cost of a new bathroom renovation will fall somewhere between these two extremes.
How to Figure Out Your Average Cost of a New Bathroom Renovation
While the average cost of a new bathroom renovation can change from job to job and situation to situation, what you are really interested in is what that bathroom renovation is going to cost you. We here at Superior Renovations we have some tips to help you determine the cost of your bathroom renovation.
Start by determining the purpose of your bathroom renovation. Do you need more space? Does your bathroom need to be modernized to fit with the décor of the rest of your home? Once you determine your purpose you will have a clearer idea of what you will need to accomplish your goal.
Make a list of everything you need to remodel such as fixtures, lighting, paint, tiles, cabinetry, flooring and more.
Figure in the cost of hiring people to do the renovation.
Keep in mind that you can do the bigger projects of your bathroom renovation first and then add in some of the smaller details to help you spread out the cost of that renovation job.
You also need to keep in mind that the average cost of A new bathroom renovation is just that an average. However, there are some ways to reduces the costs of your bathroom renovation including:
Your Bathroom Cabinets- Instead of replacing those bathroom cabinets consider restaining them or painting them in a new modern color. You can also refinish your bathtub and sink and give it a new bright look.
Go for New Faucets and Handles Instead of All New Bathroom Appliances- Many times simply changing your sink and bath tub handles and faucets is enough to give your bathroom a more modern look.
Go Lighter- You don't have to actual enlarge your bathroom to give it a larger look, try doing your bathroom in a lighter color. This will make your bathroom look and feel larger without actually tearing out any walls.
Whether you want a complete bathroom renovation or just want to give your bathroom a new face lift then give us a call at 0800-199-888 between the hours of 9 and 5 and we will be happy to be of assistance.
Average Toilet Renovation Cost
A common request from clients in also getting standalone toilets to be renovated on top of their bathroom renovation, generally this kind of renovation includes removing all fixtures, toilet, basin (if any) and accessories in the bathroom before re-tiling. It takes about 5-10 or so working days per toilet, and new accessories have to be purchased prior to commencement. Generally it works out cheaper if the toilet renovation is done together with the bathroom renovation so there is no double up in labour/resources and product.
Below is a rough toilet renovation price and job scope as a guide.
Tiling Works
Supply & Overlay Wall Tiles To Ceiling Height — $1900-$3150 (Depending on Size and Complexity)
Supply & Overlay Floor Tiles For Toilet — $800 – $1000
Plumbing Works
Supply & Install 01 Set Toilet Bowl & Bidet Spray For Toilet — $520 – $850 (Depending on Model)
Supply & Install 01 set Wash Basin w/ Tap — $250 – $420 (Depending on Model)
Supply & Replace Stainless Steel Piping for Toilet — $450 – $800 (Depending on Hot/Cold)
Haulage & Disposal
Haulage & Disposal of Debris Generated — $350 – $600
Items To Purchase
Purchase of New Toilet & Accessories for the Toilet Renovation — $200 to $300 and above
Estimated Toilet Renovation Cost: $6xxx.xx and up for full toilet renovation overlay job
Estimated Turnaround: 5-6 Working Days
How much does it cost to renovate a bathroom - NZ average
Pricing guide
Type of Bathroom Renovation
Average Cost
Standard Bathroom Alterations

If you'd like to keep the cost of your bathroom renovation on the low side or at least lower than the average cost, you have options. Instead of completely rearranging the bathroom, it's less expensive to leave the sink, bathtub, shower and toilet where they are. Simply swap the older models for newer, updated versions.

$7,000 - $13,000
Mid Range Bathroom Renovation

Renovating a bathroom has several benefits for the homeowner, aside from making the room look better and improving its function. Adding another sink to a master bathroom, improving the lighting and making the shower function better are a few examples of bathroom updates that pay off in the long run.

$14,00 - $19,000
Custom Bathroom Renovation

If you have a bit more to spend, you can upgrade your renovation in a few ways. One option is to get higher-quality, custom countertops, such as quartz or custom-cut granite. Also, you may want to invest in higher-quality fixtures, such as faucets made of bronze or copper and solid wood, glazed cabinets.

$20,000 - $26,000
---
Still have questions unanswered? schedule a no-obligation consultation with the team at Superior Renovations

---
Or call us on  0800 199 888