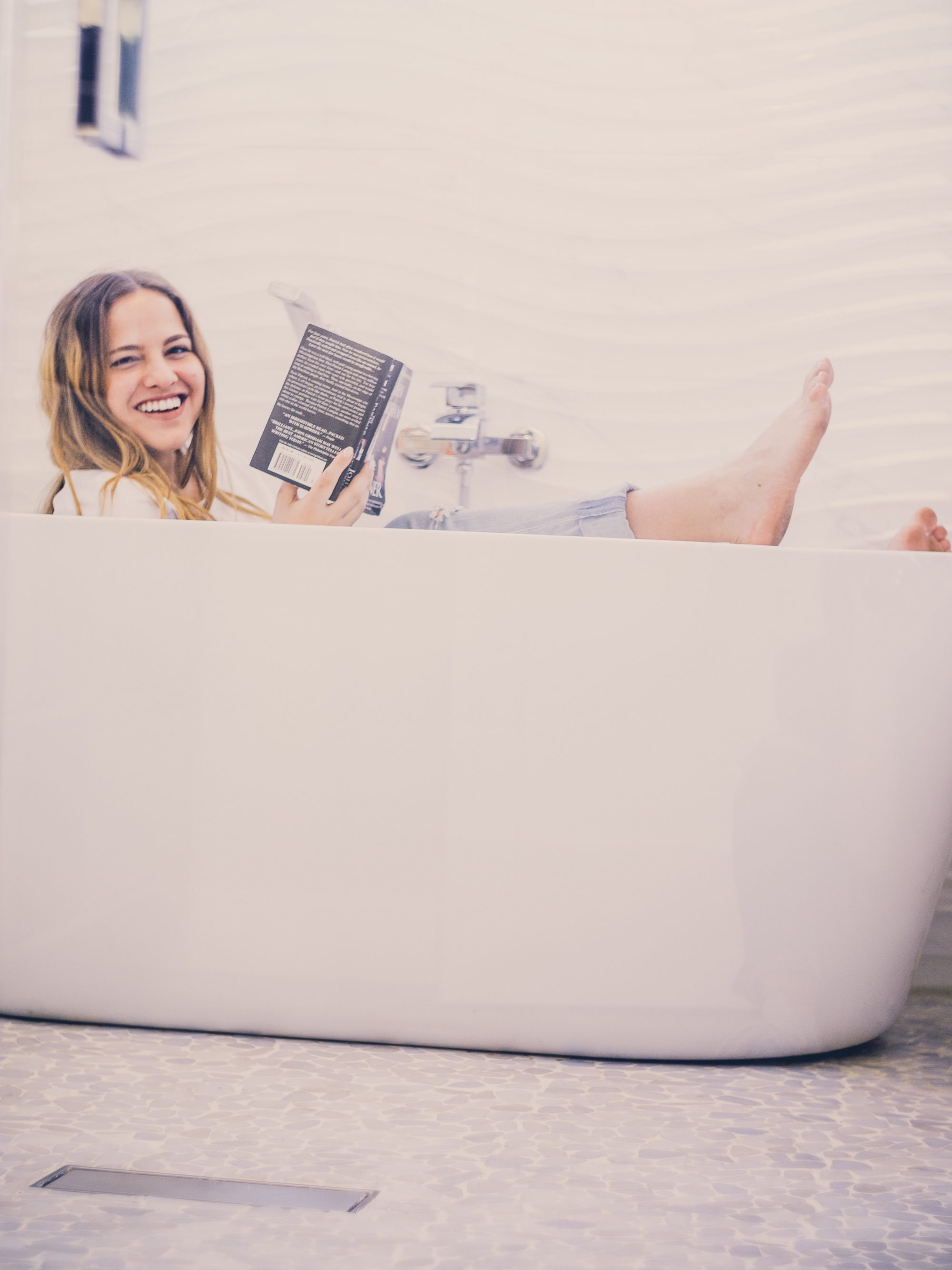 Cheap Bathroom Renovation: 5 Ways to Save On Your Next Project
Let's face it – the cost of renovating a bathroom is increasing everyday. Even if you are looking for a cheap bathroom renovation, there are many quick-fixes that cost money and are usually more expensive than you think.
Below, we have listied the best ways to save money when renovating your bathroom.
1.Create and stick to a specific budget
A cheap bathroom renovation starts with a specified budget. In other words, you have to know what a "budget bathroom renovation" means in terms of budget – and know how much of your total income or savings is alloted for the purchase.
The goal here is to start a dollar amount that you are able to stick with before making design choices for your bathroom. Then, you can price your fixtures and materials and start grasping on what will work and what won't (regarding your budget).
2.Pay in cash or debit
Many Aucklanders are used to paying with credit cards nowadays. However, as simple as it is, paying for your project with money that you already have will help you save a significant amount of money that you would otherwise pay in interest (in case you take out a loan).
On top of this, paying in cash or using the money you already have in your account will help you better estimate a project and its real value. If it goes over your budget, it might make sense for you to think financially – whether to take out a loan and if it's truly worth it.
3.Be patient
They say that patience is a virtue and when it comes to cheap bathroom design, this is absolutely true. Time can be your friend when planning a bathroom renovation in Auckland. If you rush things, you will most likely regret some of the choices you make.
This is why ideally, you should start with one or two elements or fixtures in your bathroom and finish them before moving to the rest of it. It is up to you to prioritise what will come first and what comes in the second line of renovations.
4.DIY (Do It Yourself)
One of the best ways to save money during a home renovation is to do things yourself. Even though you might think "I am not much of a handy/renovation type of person", you would be surprised to learn how simple some fixes can be during your bathroom redesign.
You can use YouTube and learn new skills and take your time to do it right. And if you don't have the tools, you can always rent them from a local hardware store and save extra cash on your cheap bathroom renovation. However these 'easy fixes' should be limited to things like door handles aas you should not be trying to install a bath tub or carry out any sort of large renovations. 
5.Re-use your existing materials
Last but not the least is a tactic that many Aucklanders use when trying to stick to a budget. We are talking about reusing your existing bathroom materials – or re-purposing them in your home.
For example, your primary bathroom's cabinetry can easily fit your second bathroom – which makes an easy decision to change the style or replace the doors but leave the cabinet body in place. You can even buy materials and fixtures from salvage yards.
A Final Word
In the end, it is safe to say that a cheap bathroom renovation in New Zealand starts with your budget, needs and desire to do things yourself. The process can be a lot of fun and will definitely add much more character to your bathroom.
Good luck!
Need more information?
Take advantage of our FREE Complete Home Renovation Guide (48 pages), whether you're already renovating or in the process of deciding to renovate, it's not an easy process, this guide which includes a free 100+ point check list – will help you avoid costly mistakes.
Download Free Renovation Guide (PDF)
---
Still have questions unanswered? schedule a no-obligation consultation with the team at Superior Renovations
---
Or call us on   0800 199 888
---
Have you been putting off getting renovations done?
We have partnered with Q Mastercard ® to provide you an 18 Month Interest-Free Payment Option, you can enjoy your new home now and stress less.
Learn More about Interest-Free Payment Options*
*Lending criteria, fees, terms and conditions apply. Mastercard is a registered trademark and the circles design is a trademark of Mastercard International Incorporated.